Our New England Revolution Experience
Those of you that follow my blog know we are a HUGE soccer family. Whether it's watching soccer on tv, live or in the case of my boys playing soccer we absolutely LOVE it! Recently we were invited to visit the New England Revolution at their home Gillette Stadium and watch them play against the LA Galaxy.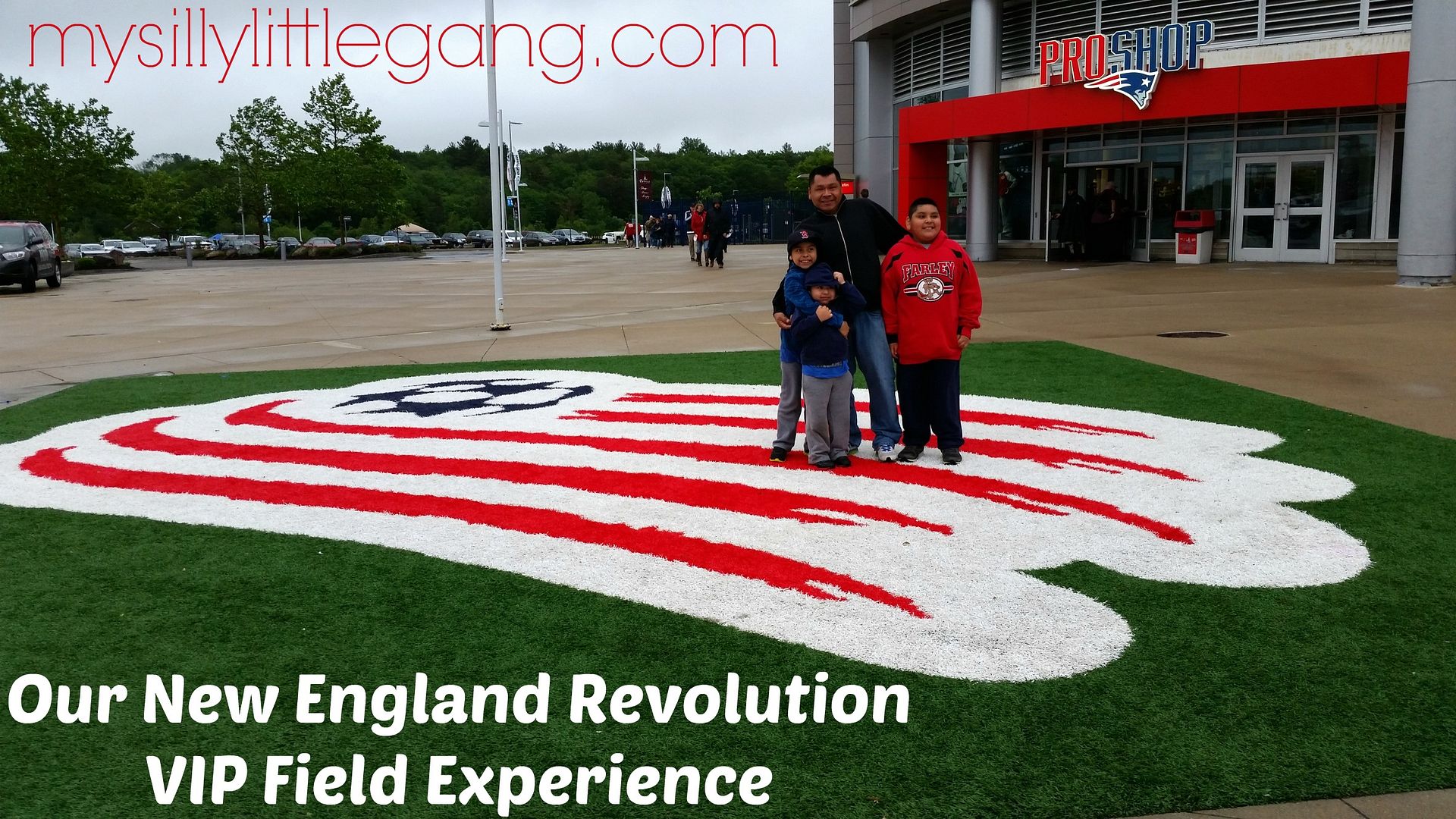 We were all beyond excited! Even on this chilly and rainy day there was that special magic in the air at Gillette Stadium!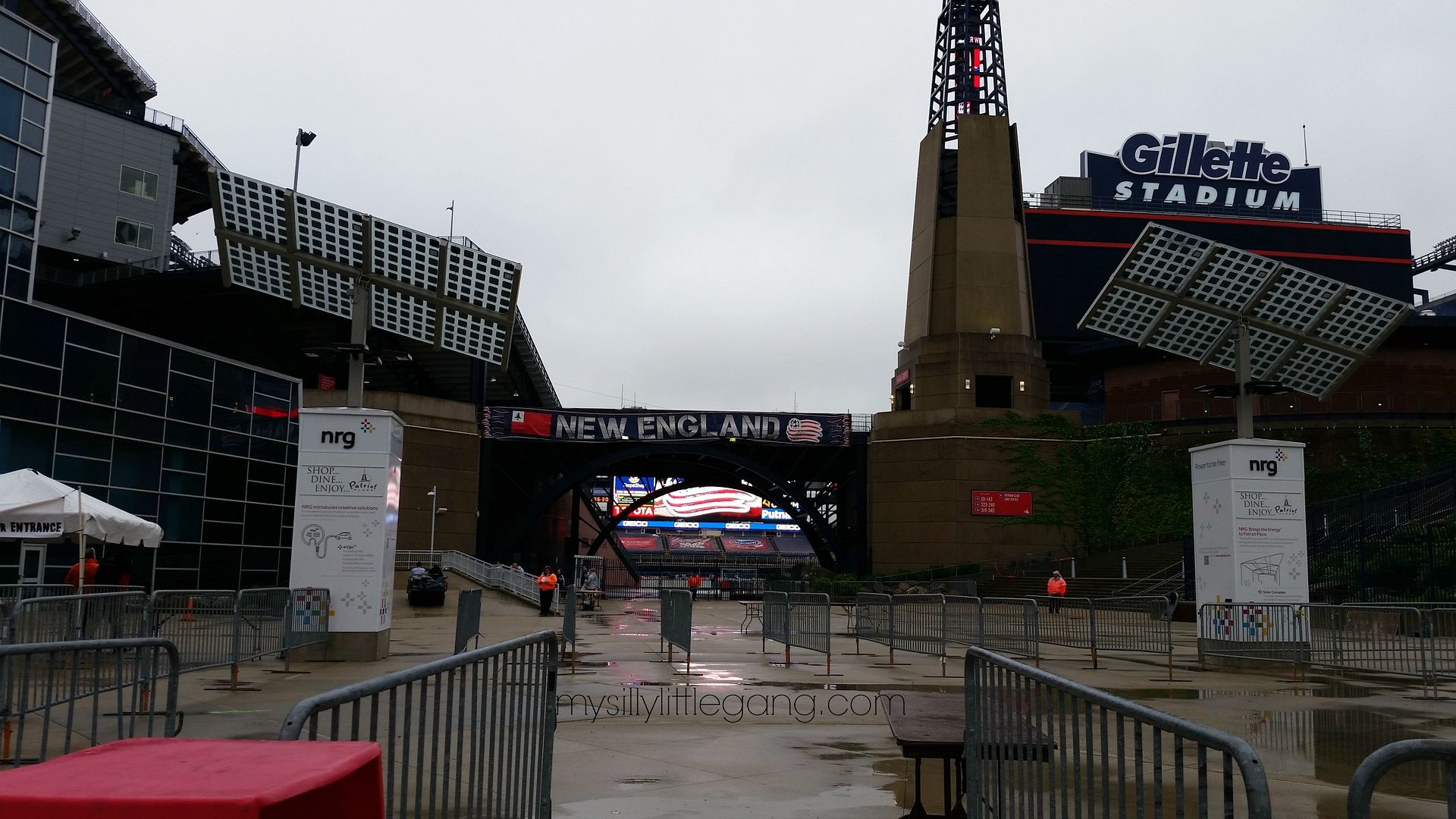 When we arrived we picked up our tickets, VIP Field Passes and got to go right up on the sides of the field.  
In this picture you can see that the field is right behind the boys. They were admiring the look of the stadium from the field and as you can see in Matias' face it's amazing! We got even more excited that we were going to be able to watch the players warm up. The first ones to come warm up were the goalies.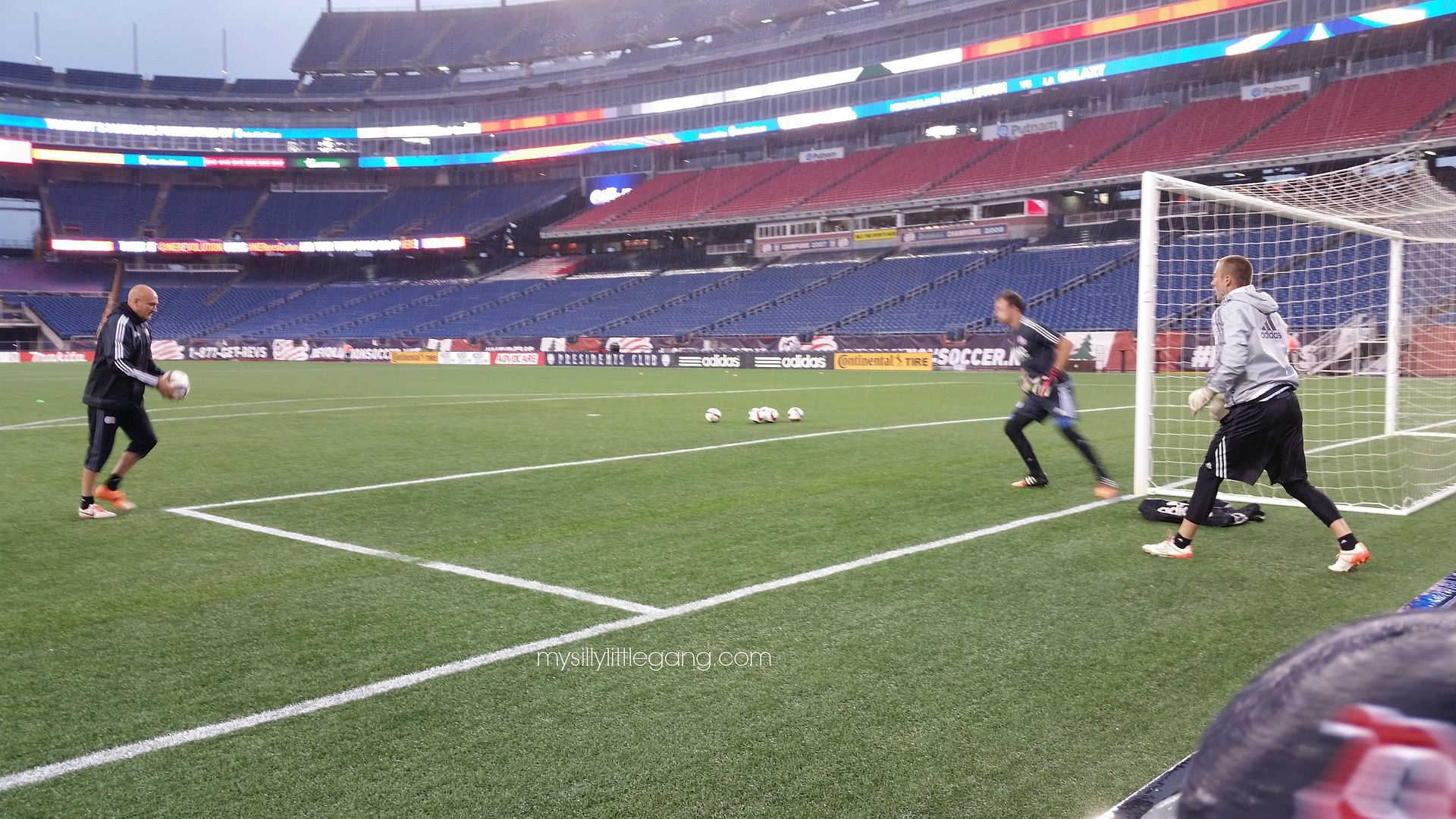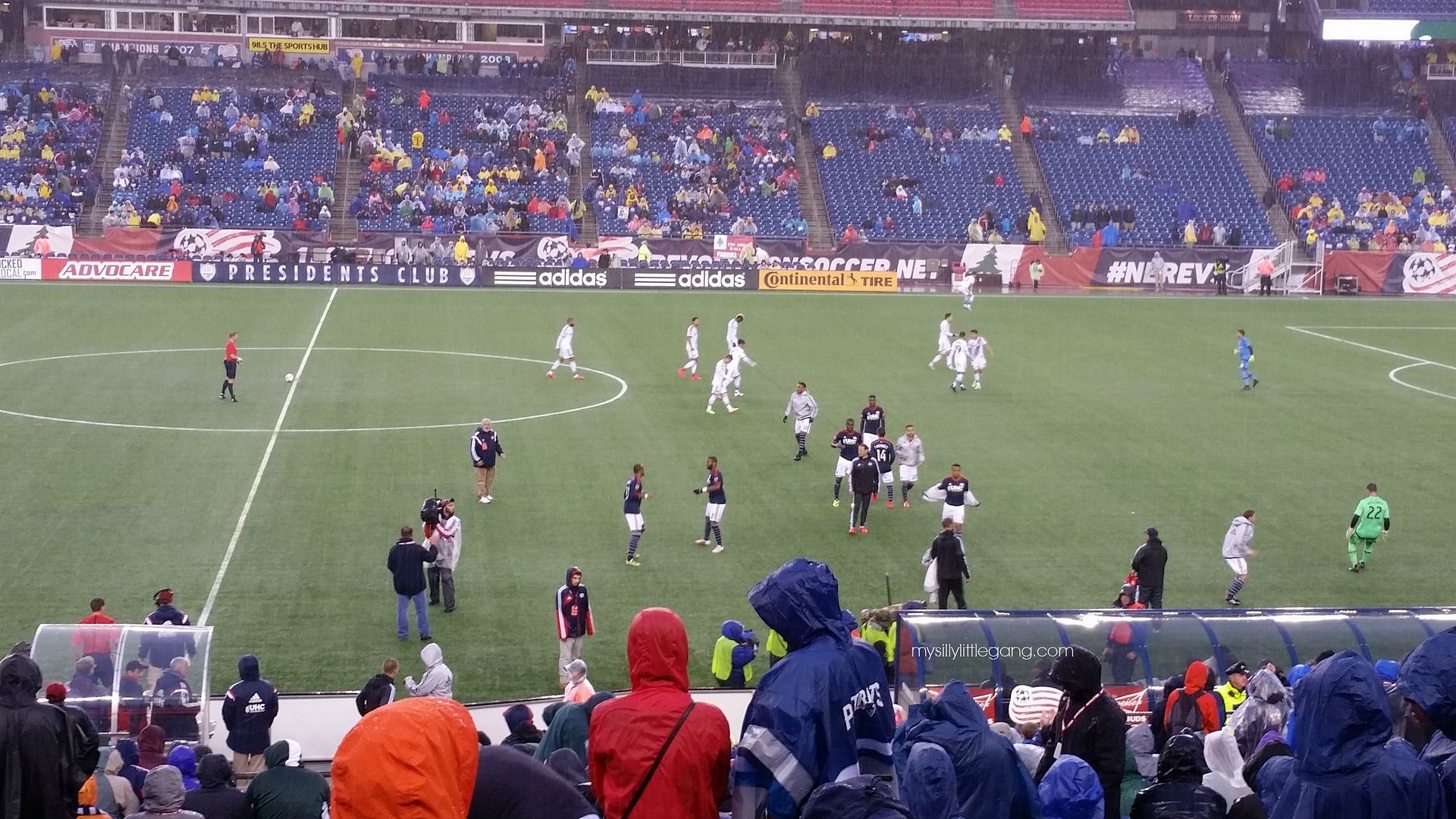 It was amazing to be able to see the players this close! And the boys got to see first hand how important it is to warm up before a game. They boys were thrilled that they got to see their favorite players up close and experience what it is like to be on the field!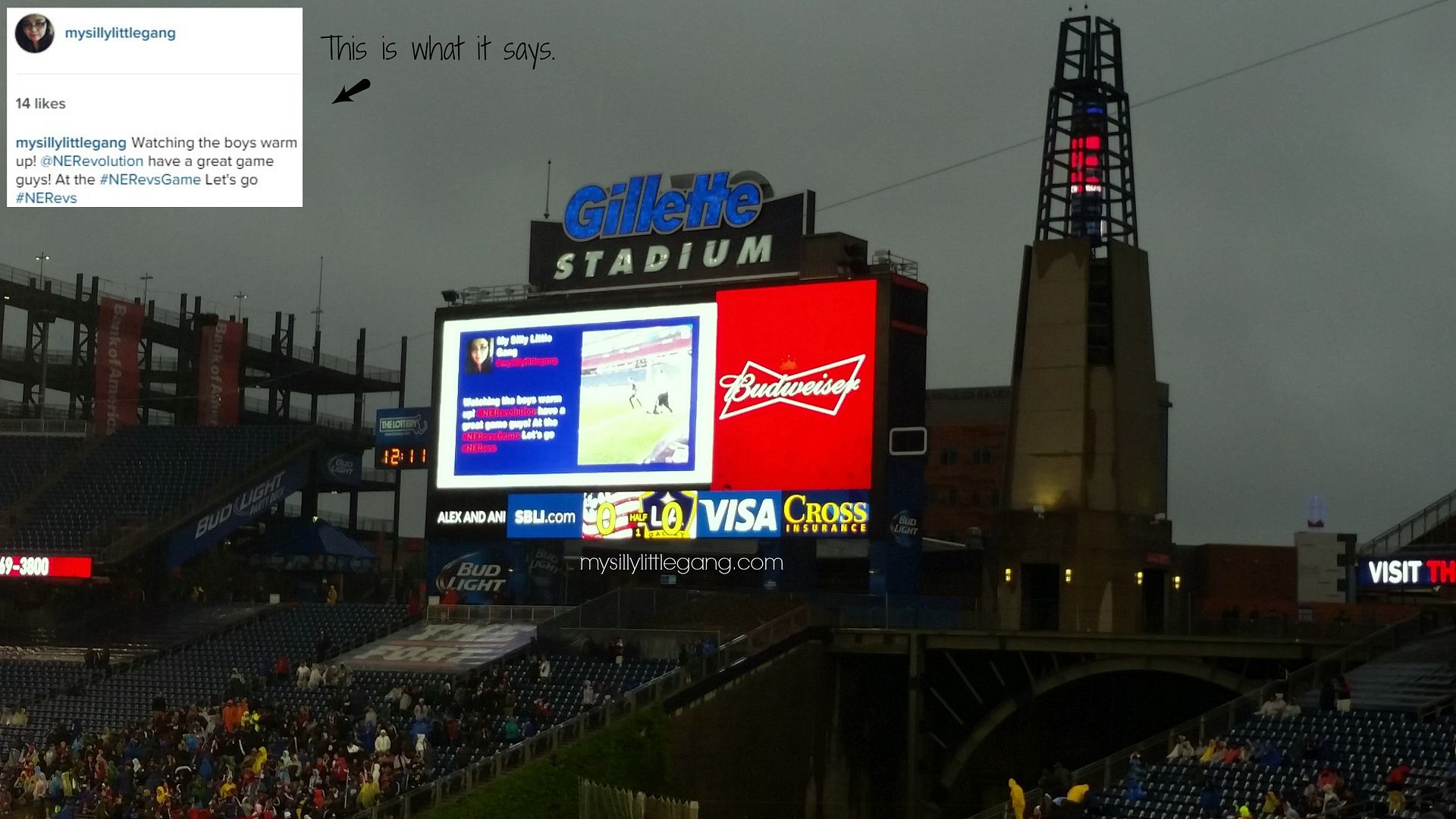 It was awesome that our Instagram post made it to the big screen! If you Tweet or Post with the hashtag #NERevsGame when you visit your tweet/post could also be featured during a game.
Unfortunately our camera went crazy and stopped working but thank goodness for cell phones, we got some really great shots of the game.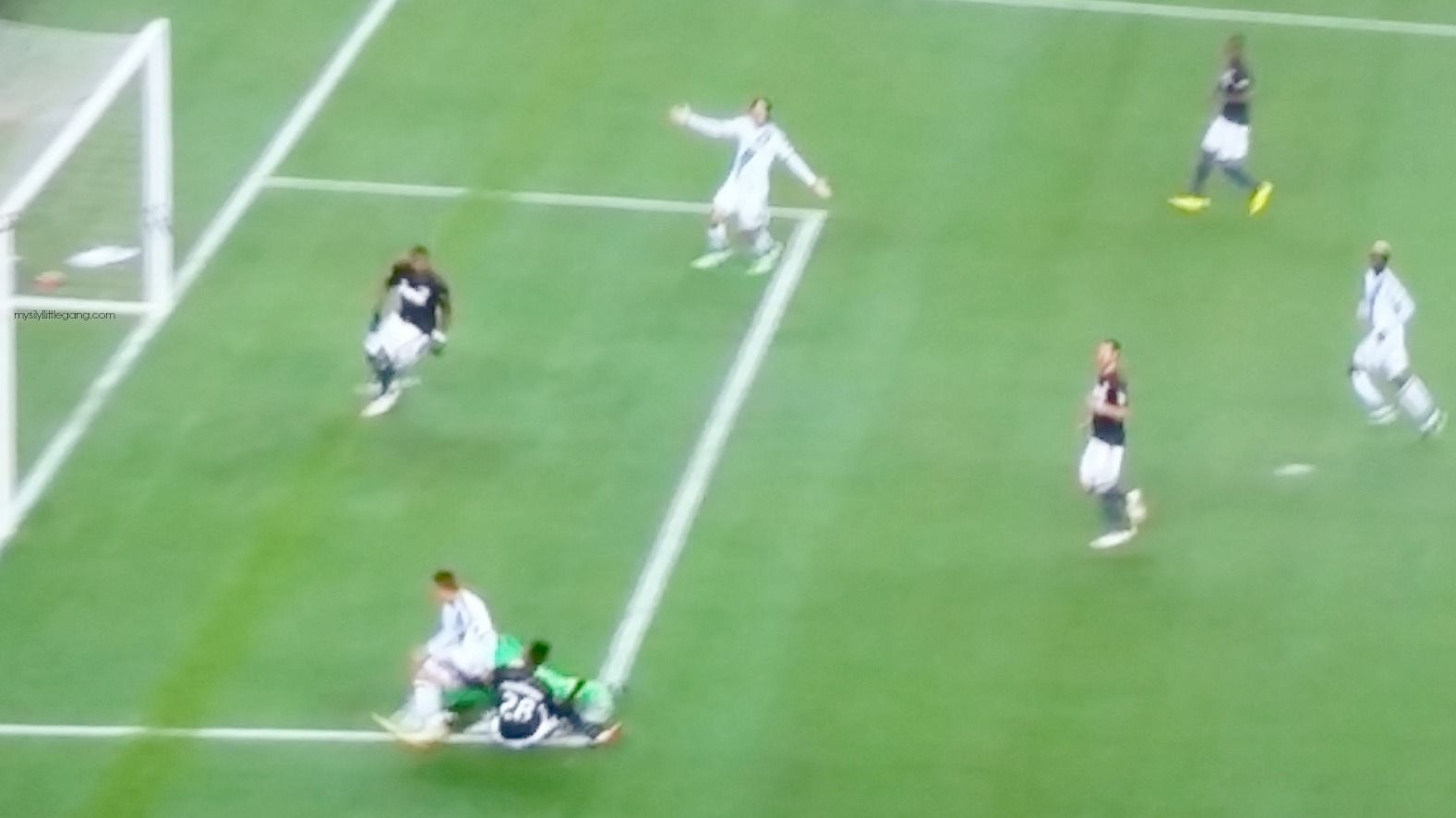 We had an amazing time, if you are a soccer fan you should definitely go see a game! It's an experience of a lifetime. The boys had such a blast!!!
We had such an amazing time and can't wait to visit again!
Disclosure:  We received 5 tickets to the game and VIP Field Passes for review purposes.  No other compensation was received and all opinions are my own.