Glow Your Way Into Summer w/ Valentia and a discount.
Glow Your Way Into Summer with Valentia Even Glow Serum!
When summer comes along, my obsession to protect my skin kicks in even harder. After all it's those dangerous yet very much needed rays that aren't great for my skin. And with summer just around the corner most of us are going to be spending a lot more time outdoors. The days are longer and the sun seems to shine brighter than ever. Which is honestly one of my favorite things about the summer time. Most of us are ready and willing to soak up the happiness….and the sun. But as you well know, the more time we spend soaking up the rays the more at risk we are of skin damage. It isn't just sunburn that you'll have to worry about if you forget to protect your skin from harmful rays. There's skin discoloration, dry skin, those dreaded wrinkles and worse. 
Now that the bad news is out of the way, let's talk about the good news: *Valentia's Even Glow Serum*. Made with 98% natural ingredients, this serum is packed with extremely powerful antioxidants that reverse the signs of aging and protect against environmental pollutants. Valentia's Even Glow Serum is one of my favorite skin products, check out my review here. Not only will you help to protect your skin but you can lock in extra moisture due to the super skin oils included in the ingredients. Never forget to use your trusty hat and SPF, but this serum will help to repair and renew your skin so you are a step ahead before you step outside. Your skin will look amazingly radiant, smoother, younger and flawless. Sounds like a great way to start *and* end the summer, right?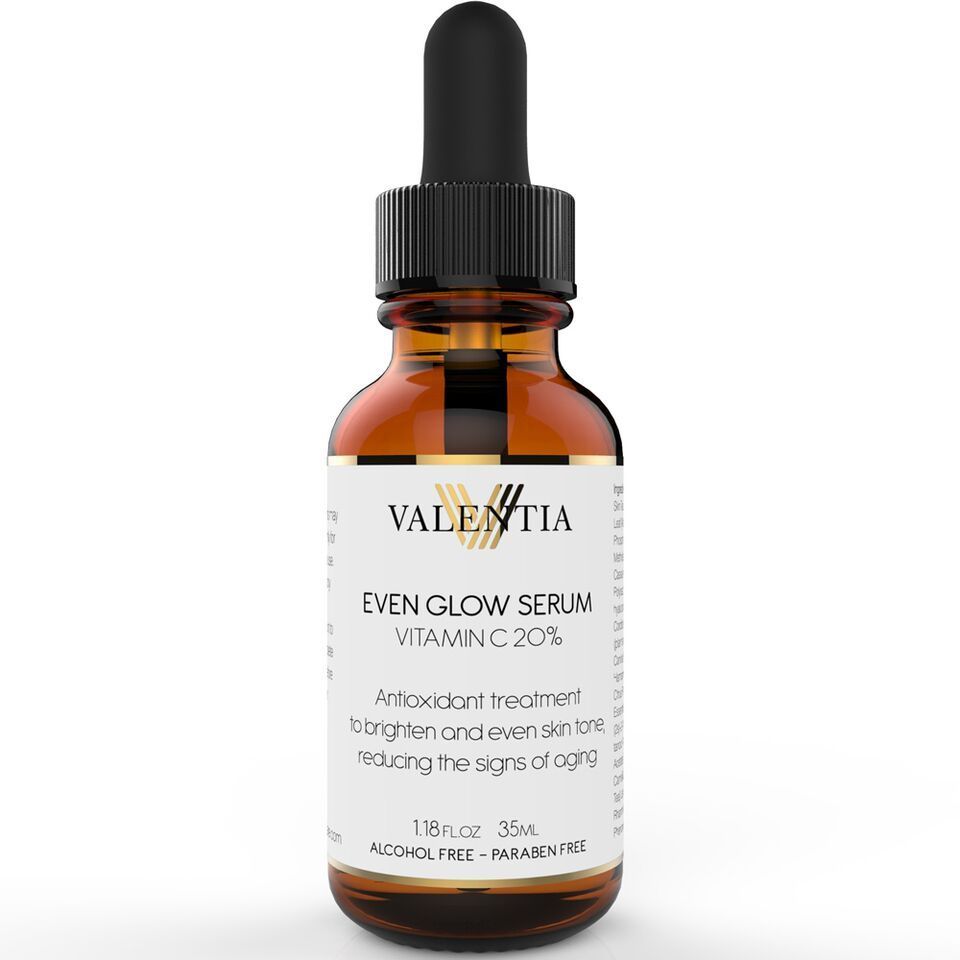 Our friends at Valentia, are having a *Glow Your Way Into Summer* promotion where you can get 40% off this must-have skin revitalizing serum. In anticipation of summer this promotion will start June 1st and end on the first day of summer, so get your serum today and start the countdown! Use the coupon code *SUNNYGLO *for 40%, starting June 1st 2015! The team over at Valentia are always adding new products and I am excited for what's to come this year.
Here's to a happy summer and a gorgeous complexion!
Get your Valentia Even Glow Serum on Amazon.