NEW SeabuckWonders Ultimate Hair, Skin & Nails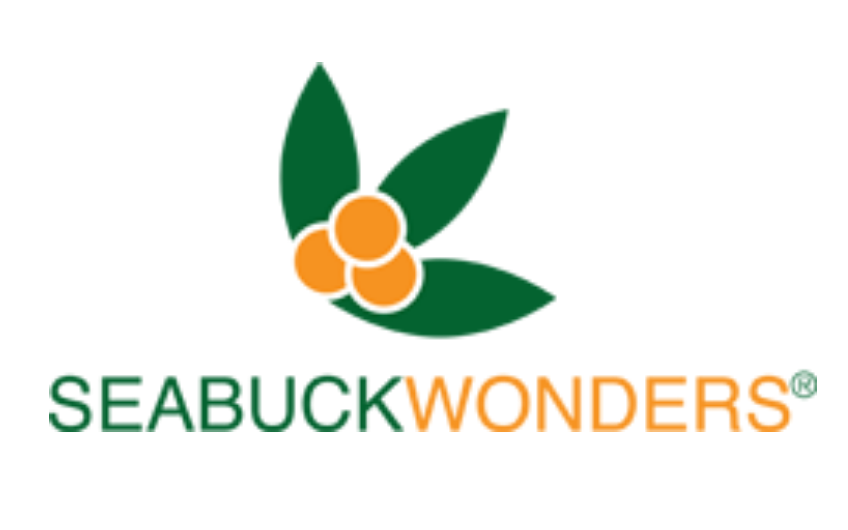 SeabuckWonders Launches New Ultimate Hair, Skin & Nails
I am always on the lookout for the newest and greatest beauty products on the market so I can share them with you! That's why when I heard that SeabuckWonders had launched their New Ultimate Hair, Skin & Nails product, I knew I had to tell you about it right away.  Here is more about this product, and when I get a chance to try it out, I'll let you know what I think about it.
The Only Hair, Skin & Nails Supplement in U.S. to Feature Both Biotin and Sea Buckthorn Oil with Rare Omega-7
CHICAGO, IL – MAY 13, 2015 – Today, SeabuckWonders, the maker of Sea Buckthorn health supplements and personal care products, unveiled its new Ultimate Hair, Skin & Nails supplement. It is the only Hair, Skin & Nails product to feature both Biotin and Sea Buckthorn Oil with rare Omega-7 for U.S. consumers. The vegan, 100% natural and gluten-free supplement supports healthy complexion, strong nails and shiny hair for lasting, healthy beauty.
"We are thrilled to introduce new SeabuckWonders Ultimate Hair, Skin & Nails," said James Liu, Founder of SeabuckWonders. "As the first company to introduce Sea Buckthorn to the United States over 20 years ago, it was only natural that we be the first in the U.S. to introduce a superior Hair, Skin & Nails product that combines Biotin and Sea Buckthorn Oil with Omega-7."
The best way to fight brittle hair, skin and nails is with cellular support, as external remedies do not get to the root of the problem. With the unique combination of Sea Buckthorn Oil and Biotin, SeabuckWonders Ultimate Hair, Skin & Nails provides numerous benefits in one.
Benefits of Biotin & Sea Buckthorn
Biotin is a B vitamin that helps improve the keratin protein structures in hair, skin and nails for natural strength and softness. It also helps prevent hair loss, drying or scaling skin and other symptoms associated with B vitamin deficiencies.
Sea Buckthorn is a "super fruit" harvested from harsh conditions in the Tibetan Himalayas that is super charged with powerful antioxidants, Omegas 7, 3, 6, and 9, and more than 190 phyto-nutrients. Sea Buckthorn helps promote skin hydration, elasticity and regeneration. It also helps protect the skin from UV-induced stress and can support other various skin conditions. Specifically, the rare Omega-7 in Sea Buckthorn is known for its age-defying and cell membrane supporting properties, helping skin maintain its normal cell structure. Antioxidants found in Sea Buckthorn also play an important role in age defying by fighting free-radical damage that leads to fine lines and wrinkles, while Vitamins A and E provide excellent support for a healthy, bright complexion. Omega 3, another key nutrient found in the oil, helps maintain scalp health and keeps the hair and scalp hydrated. All the Omegas – 7, 3, 6, and 9 – are responsible for providing moisture.
 

SeabuckWonders Ultimate Hair, Skin & Nails includes a 30-day supply of 60 softgels that will retail for $34.99 starting in late May.

The entire SeabuckWonders collection of supplements and personal care products includes Sea Buckthorn Berry Oil, Sea Buckthorn Seed Oil, Sea Buckthorn Seed Oil softgels, and Omega-7 Complete softgels, as well as a Facial Cream, Body Lotion, Exfoliating Cleanser and Deep Hydrating Serum. The line is available at select Whole Foods and specialty stores nationwide.

For additional information about SeabuckWonders, visit them on their website, Facebook, Twitter and Instagram.
 
About SeabuckWonders 
SeabuckWonders, a division of Balanceuticals Group, Inc., is a company with over 20 years of experience producing the highest quality Sea Buckthorn Oils known in the world. Since introducing its products to the United States back in 1994, the company, under the direction of Xingwu Liu, the renowned Cultural Anthropology Professor, has maintained its excellence by using only pure Himalayan, wild-grown, hand picked Sea Buckthorn. Please visit the SeabuckWonders website for more information and a list of locations where the products can be purchased.