Best Natural Sunscreen Review #aveyanaturalsunscreen
Best Natural Sunscreen by Aveya
I really like this sunscreen, mainly because of the added moisturizer in it. The size is perfect to keep in my makeup bag in my purse. One pump dispenses enough of the product. I also really like that it absorbs quickly into my skin. It doesn't have any odor to it, which is great! The lotion is on the thick side, it feels smooth, and a little goes a long way. I also really like that it doesn't leave behind a greasy or oily feeling.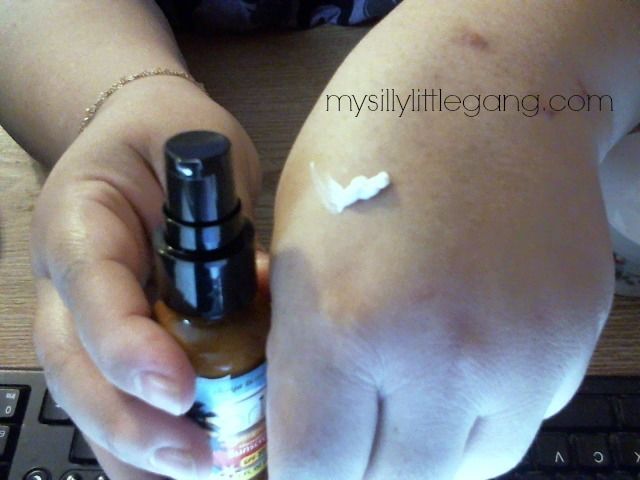 You can buy this sunscreen on Amazon.

Product Description
"If You Want The Best Value For Rosemary Oil, You've Found It. Get Rid Of Those Aches & Discomforts, Live Happier & Healthier"
*It's Time To Start Living The Way YOU Want. Forget The Aches & Pains.*
What if you no longer had to deal with those headaches or migraines, reduced your anxiety, nervous tension and emotional stress; could stimulate your hair growth or relieve itchy scalp and dandruff; could knock out muscle and joint pain, relieve respiratory problems from allergies, flu, or colds; could reduce the appearance of broken capillaries and varicose veins…or even enhance your mental clarity and maximize your brain's effectiveness? You can with this one simple, yet ultra-powerful, essential oil! Seriously imagine the change to your life that would bring…
*It's Time You Realize Just What You've Been Missing. This Works For You Or We'll Refund.*
If for ANY reason you aren't happy, we'll give you a full refund. It's time to live happier and healthier. If you've tried other products (even other rosemary oils) but weren't happy with the results…you NEED to give ours a try!
NOTICE:BEFORE BUYING ROSEMARY ESSENTIAL OIL ONLINE OR IN A STORE… Rosemary oils are NOT created equally, not even close. Please don't waste money on an imitation oil because the price is lower, and PLEASE WATCH OUT FOR THE "SMALL BOTTLE SIZE SCAM"…smaller bottles are NOT a better deal! Do the math, a 10ml bottle is 10 TIMES SMALLER than ours! Buy ours with confidence.
Simply Click "Add to Cart" to experience this…100% Risk Free!