#WipeforWater Challenge, how am I doing.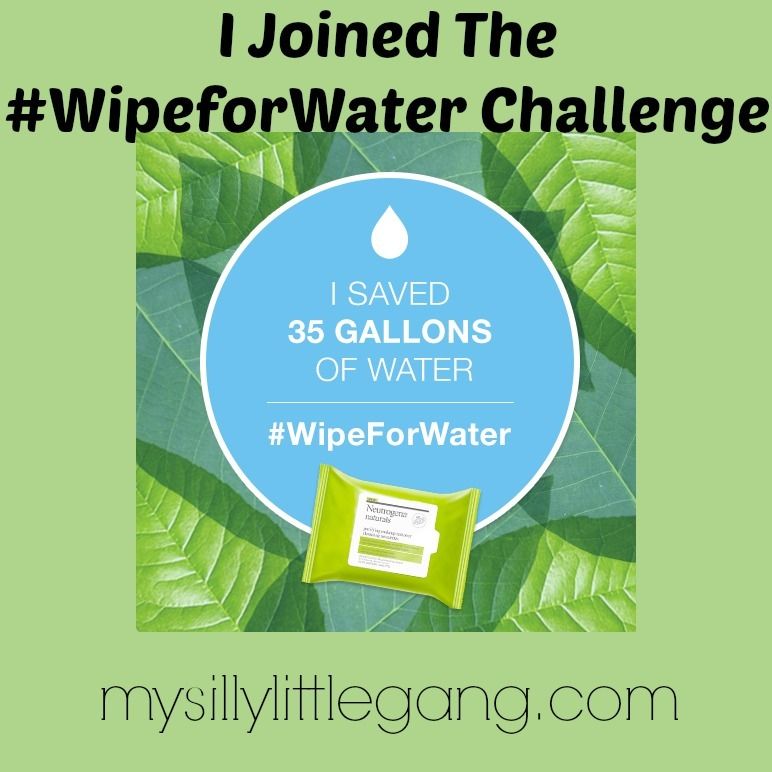 How my #WipeforWater pledge is going!
I shared with you guys when I took the challenge back on the 21st of April. You can see that post here. I can't believe that it's already been 7 days! What's great about having done the #WipeforWater Challenge for 7 days is that I helped save 35 gallons of water!!!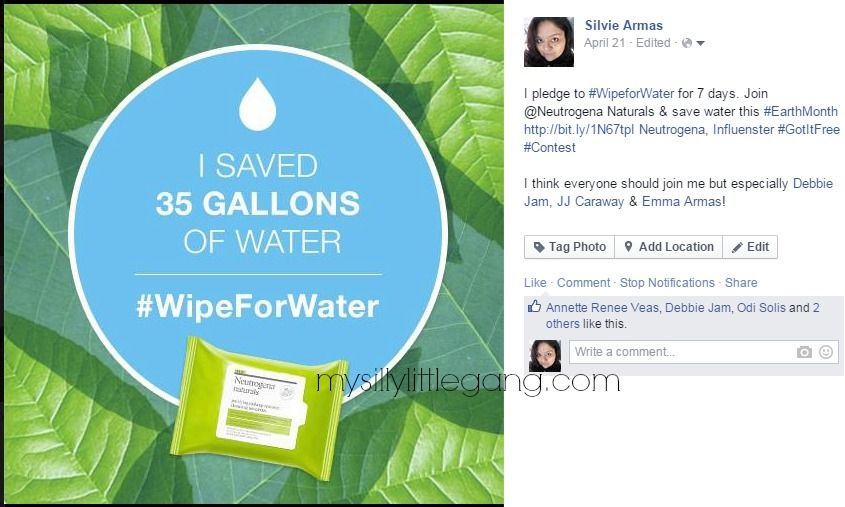 There's still time to join the #WipeforWater movement and take the pledge, just visit the website here. How much water will you save?
Another thing that I love about the #WipeforWater challenge is that I get to use the Neutrogena® Naturals Purifying Makeup Remover Towelettes. They are made from 100% renewable fiber and are clinically proven to completely remove dirt, oil and makeup, even waterproof mascara with no greasy residue. No Water necessary.
Click here to learn more. 
I love using the Neutrogena® Naturals Purifying Makeup Remover Towelettes. They leave my skin feeling clean, fresh and soft!!! I especially like that they take off my waterproof mascara without irritating my eyes! Day after day of using these towelettes I can see my skin getting softer and softer! So even though I have pledged to use up my package of towelettes I already have another one ready to go in my cabinet. 🙂
So let's do everything we can to help conserve water and spread awareness of this critical issue of water conservation; as everyday we continue to waste water is another day we won't have sufficient water in the future. 
Do you know that every day you can waste up to 5 gallons of water just by washing your face? This Earth Day and Month, Kristen Bell is teaming up with Neutrogena® Naturals and The Nature Conservancy to help conserve water. So get involved and pledge at www.wipeforwater.com to clean your face without using water. For each pledge, Neutrogena® Naturals will contribute $1 to The Nature Conservancy to support water conservation, up to $50,000.
View the original article at http://www.adweek.com/news/technology/neutrogena-ditches-tv-social-media-heavy-earth-month-campaign-163811.