LAVO Giro Cleansing System Review #lavoskin
LAVO Giro Cleansing System with 4 attachments!
This is a wonderful brush! I really like that it brings everything you could possibly need in a great skin cleansing system. Main Features: * IPX 7 Waterproof Design * Rubberized ergonomic handle * 300 rotations per minute * Strong construction * Compact and travel ready.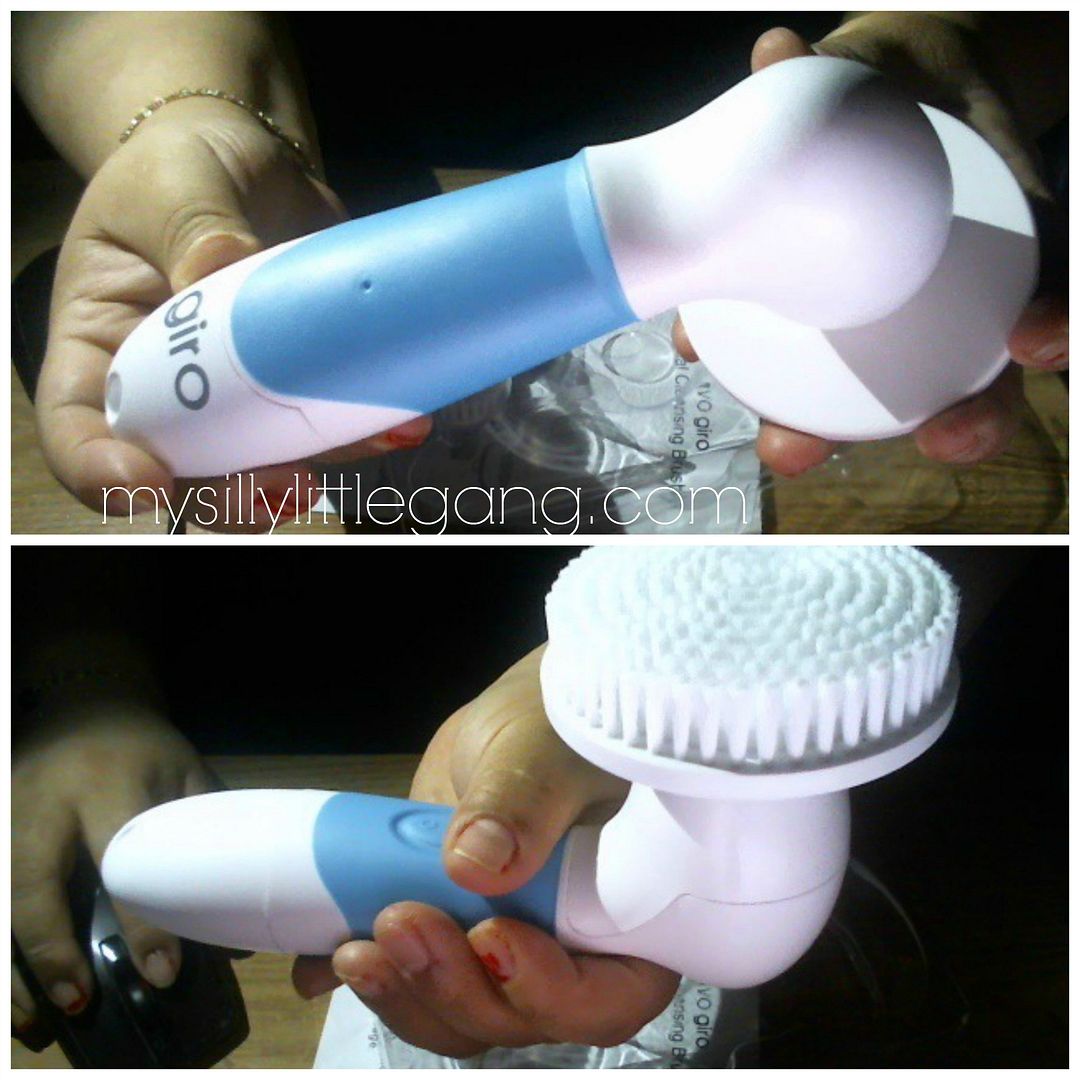 I really like the comfortable feel of the handle! It has a solid construction, strong motor and the brush heads click firmly in place. It brings 4 attachments, which really make this a complete system.
The LAVO Giro Cleansing System does the job and does it well. You can tell is a quality brush and will last. It only requires 4 AA batteries (not included). It's waterproof and has a 100% Money Back Guarantee & 90 Day Replacement Warranty. You can't beat that! Because of the waterproof design the battery compartment has a somewhat tight fit so it does require a bit of force to open…not too much though
You can purchase yours on Amazon.

Product Description
With cleansing systems getting ever so popular we've decided to get in the game ourselves. It has been proven that using a cleansing brush can be 600% more effective than just cleansing with hands alone.
The tiny fibers on the brush head gently dig into the pores cleaning out dirt, dead skin, and bacteria. This helps prevent acne, grinds away blackheads, and gives you awesome exfoliated skin.
The cleansing system can be used for all skin types (dry, normal, sensitive, and oily) and can be used with any cleanser including our own bestselling Microdermabrasion Cream
================
Giro Main Features
================
-IPX 7 Waterproof design – can use in the shower or bathtub
-Spinning head rotates at 300 revolutions a minute
-Rubberized ergonomic handle for nonslip grip
-Includes 4 various attachments – 1 x super soft small brush (face), 1 x large brush (body), 1 x sponge attachment, 1 x pumice stone attachment (heels)
-Cordless design – uses 4 AA batteries