Hand Food Chopper Review #Brieftons
Brieftons Hand Food Chopper Review
I am always looking for ways to help me with chopping in the kitchen. So I was excited to know that I was going to receive the Brieftons Hand Food Chopper. When I received the product I honestly didn't think it would work well because in order for it to work you have to pull a string.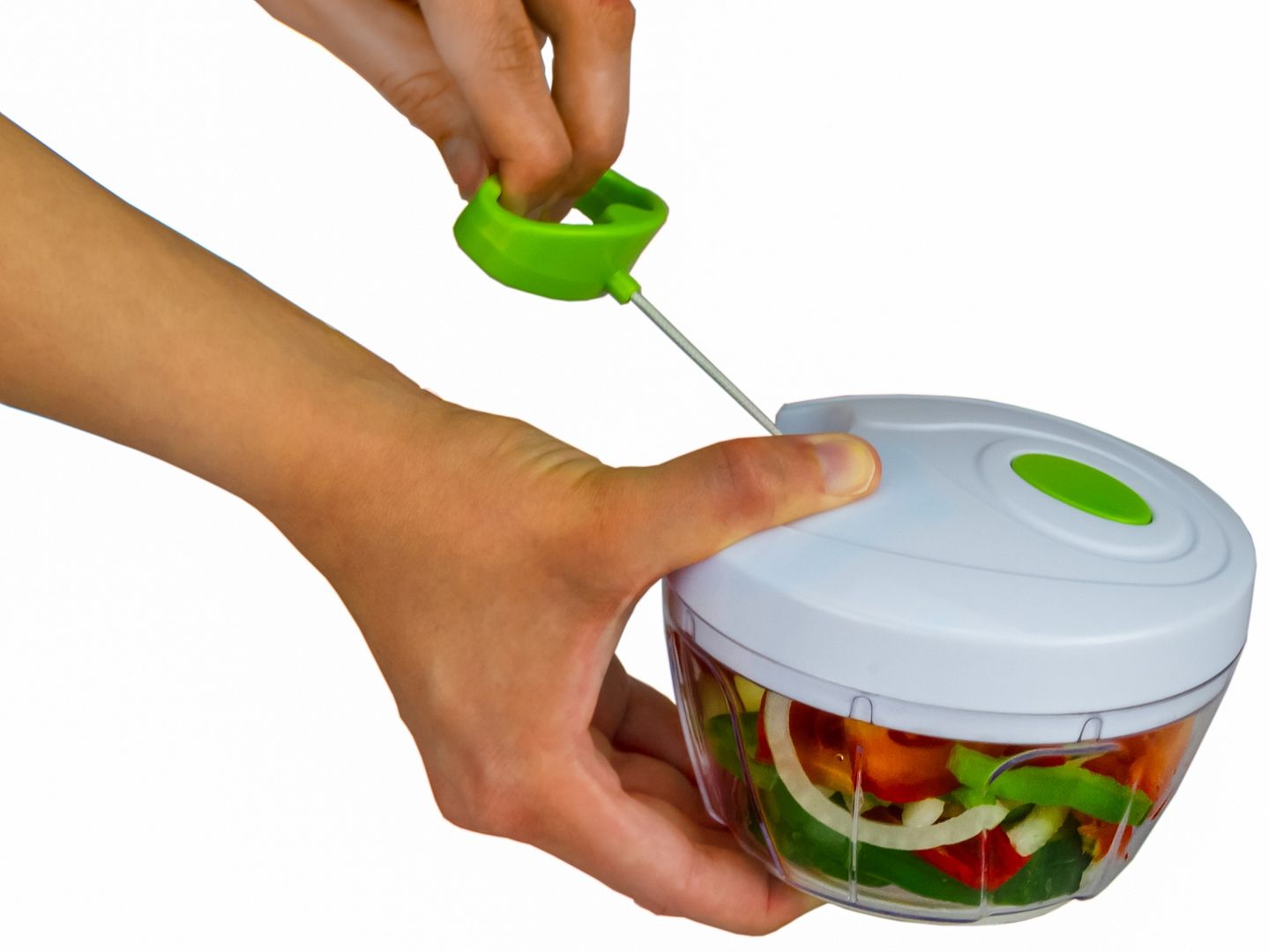 But I was hopeful, so I went ahead and tested it. I took a small onion and cut it into 4 quarters then I placed it in the chopper. When I opened the chopper, I was so surprised at the incredible job this little chopper had done. Even my mom was surprised! I was making salsa so I decided to give it a go and test it using cilantro. I put it to work using cilantro and once again this little chopper came through! It chopped the cilantro perfectly!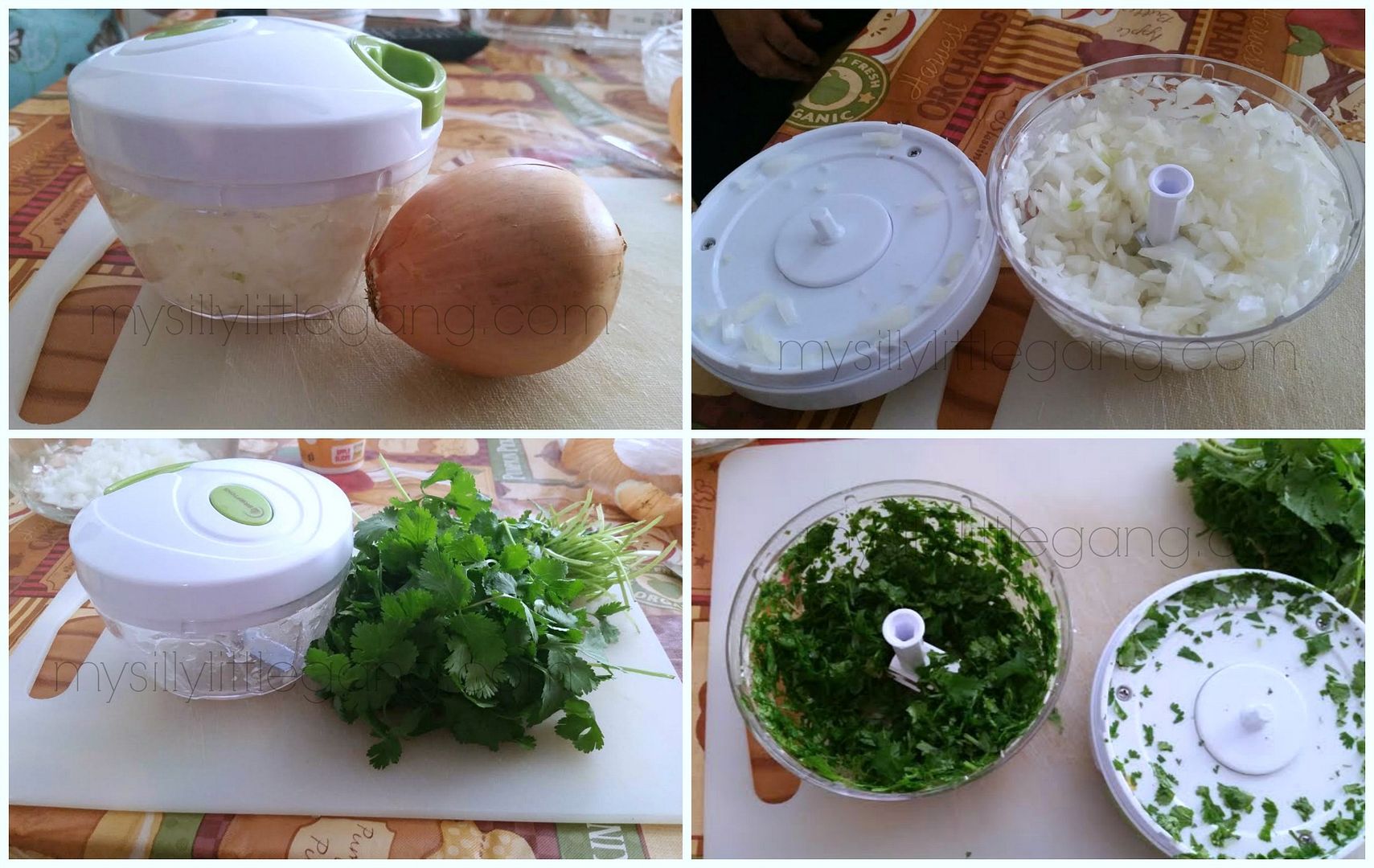 I have since used it with everything from tomatoes to garlic and never once have I had a problem.
I do have to tell you though, the blade this chopper comes with is super sharp. You have to practice extreme care with it. I have cut myself more than once when washing it. But other than that I absolutely love it!!! It's perfect to make salsa!
You can buy this amazing little chopper on Amazon.

Product Description
BENEFITS
✓ Powerful & Versatile: Perfect for slicing vegetable salads, chopping nuts, herbs, veggies, pesto, hummus, salsa, guacamole, boneless meat, and more.
✓ Compact & Safe to Use: 3 cup capacity. Great for small kitchens, RVs, travel and camping. Made from BPA-free plastic.
✓ Easy to Clean: Blades, bowl and storage lid are top-rack dishwasher safe. Components come apart for easy cleaning.
✓ Convenient: Makes food preperation fun and easy. Just pull the cord a few times to to chop/mince/blend your ingredients.
✓ Designed for a Perfect Chopping Job: Features sharp stainless steel blades for fast chopping, comfort soft grip lid, anti-skid base, easy pull cord, large handle for easy leverage.
WHAT YOU GET
▷ A 3 cup capacity bowl
▷ Lid with a cord pulling mechanism
▷ Cutting rotator with 2 ultra-sharp stainless steel blades
▷ 2 bonus downloadable Brieftons recipe ebooks with great recipe ideas
With so much to do during the day, cooking needs to be done fast. The Brieftons Food Chopper is a versatile and indispensable kitchen tool that makes cooking quicker, easier, and more fun.
TIPS
How fine or coarse your food is will depend on the number of pulls you do.
1 – 5 pulls for coarse, chunky cuts
6 – 10 pulls for medium to fine cuts
11 – 20 pulls for fine to very fine cuts
20 or more pulls for very fine of puree consistency.
The Brieftons Food Chopper is a versatile and indispensable kitchen tool that you will want to have on your kitchen counter at all times.