LED Plant Grow Light Review #Alite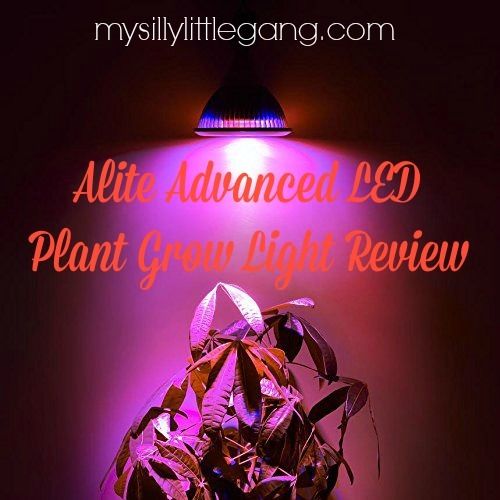 Alite Advanced LED Plant Grow Light for Hydroponic Garden and Greenhouse Use.
This is the perfect grow light for your plants! I was surprised at how bright this lamp is. I like that this product uses LED lights because I am saving money on my electric bill. I have been using it for two days so far and already my plants have grown towards the light. My plants are looking strong and they are physically leaning towards the light. This light bulb is an Amazing product and great high quality! I would definitely recommend it.
You can check it out on Amazon.

Product Description
The Alite 12W LED Plant Grow Light has been optimized to produce the most efficient wavelengths of light to produce peak photosynthesis performance in your garden plants.
Alite manufactures the Grow Light in a precise Heat Sink to generate the least amount of heat and therefore prevent any damage to your Garden Plants.
Due to the consistent Light Production and refined Light Wavelength using the Alite Grow Lamp will maximize your Plant Growth.
12 LED Lights in precise arrangement to improve Growth across all plants. With the supremely efficient LEDs, low heat generation and optimized Light Wavelengths the 12W Grow Light is the perfect option for Indoor Growing.