Massage Body Stick Roller Review #Styles2Fitness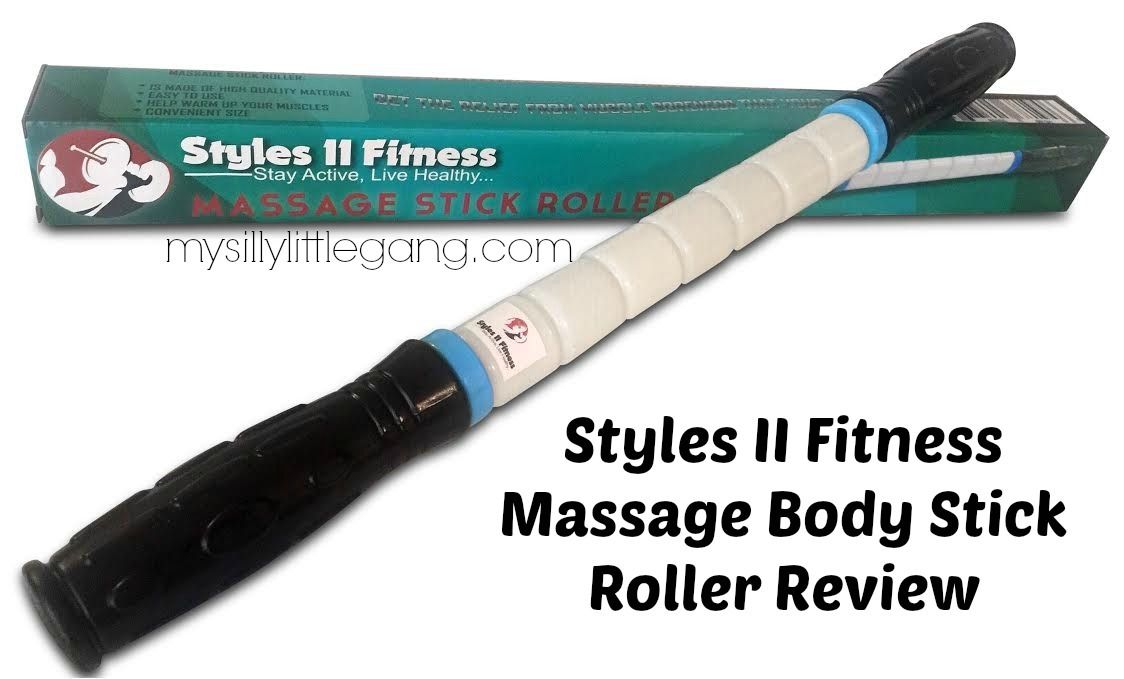 Styles II Fitness Massage Body Stick Roller
This is the perfect massage stick roller for our family. My husband is a runner and so he gets a lot of thigh soreness and this product works amazingly for him. I work for hours on the computer and so I suffer from soreness in my neck and shoulders. This product works really well for me too. This stick is easy to use and lightweight. This is also great just to use when you're feeling stress and tense. It's great quality and made to last. The handles are comfortable and easy to roll. This stick massager is very effective for releasing muscle stiffness. Overall I feel it's a great product.

Product Description
Styles II Fitness Massage Stick Roller – Relieve muscle tension & soreness – For Men & Women
Beginning an exercise program / routine?
Already an active exercise enthusiast?
Not active at all?
Muscle soreness happens to all of us and can be quite painful. Believe it or not it does not translate to 'I really did a great workout at the gym yesterday'. It is unpleasant and capable of reducing our performance. Recovery is as important as your training routine!
Styles II Fitness Massage Stick Roller is designed to provide immediate relief from soreness, cramps, knots and more whilst giving an experience of a superior self-massage.
It is guaranteed to work for you because it is:
• An effective therapy for muscle pain and trigger points: Stretches muscles and ligaments, breaks down soft tissue adhesion and soothes tight fascia. Increases blood flow and circulation into the soft tissues.
• Convenient and accessible: It is a convenient travel size that fits easily into your travel/ training bag and provides accessibility to recovery anywhere, anytime.
• Value for money: Cheap / affordable and versatile – undisputable value.
• Suitable for everyone: Suitable for men and women. Can be used by trainers, athletes, at home moms, seniors and everyone in between.