Premium Fruit Infuser Bottle Review #acquablend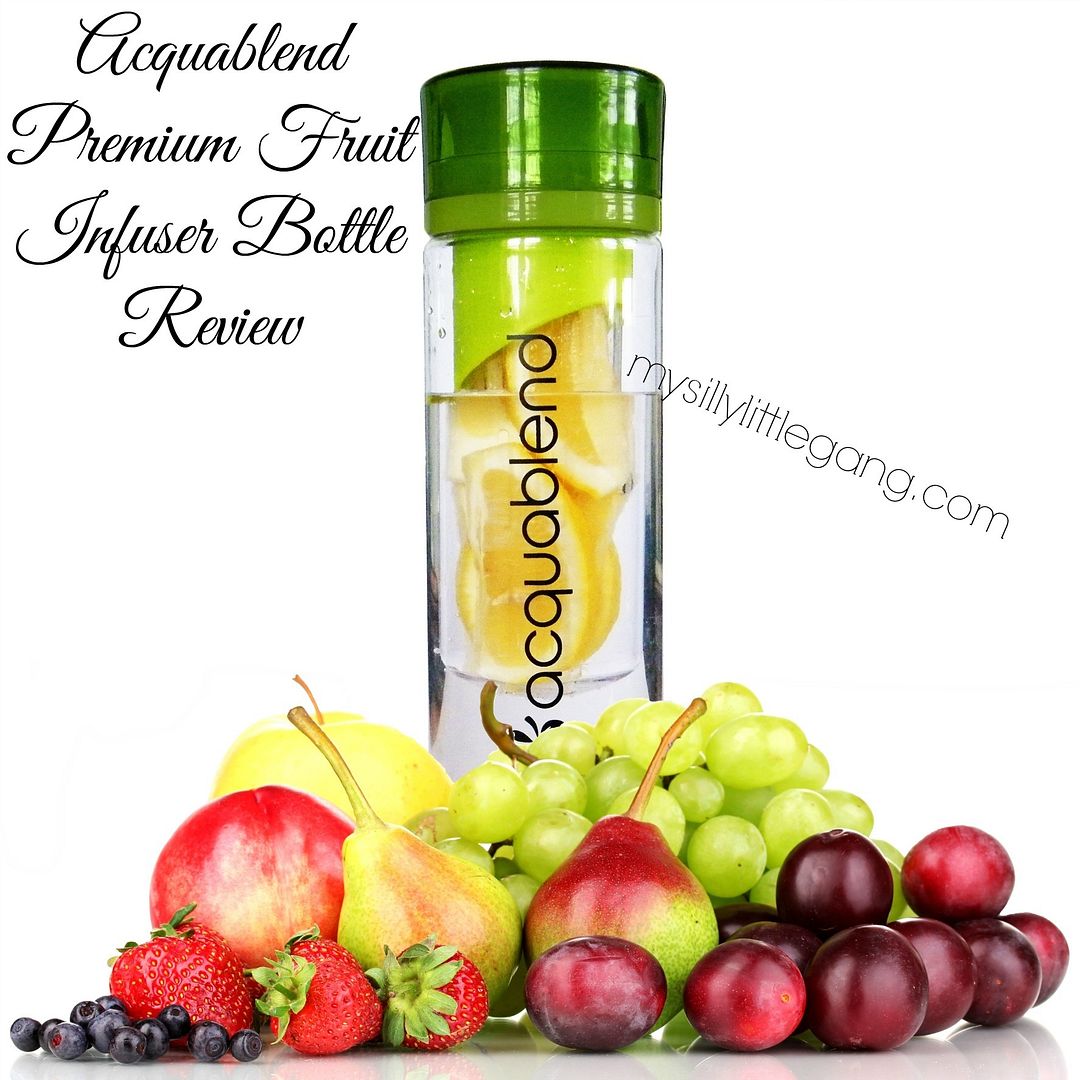 Acquablend Premium Fruit Infuser Bottle Review
I love that this is a high quality product and made very well and sturdy. I love that it comes in pieces that makes it easy to clean. The bottle holds 23 ounces of liquids and ingredients. which in my opinion provides tons of hydration when I'm out and about.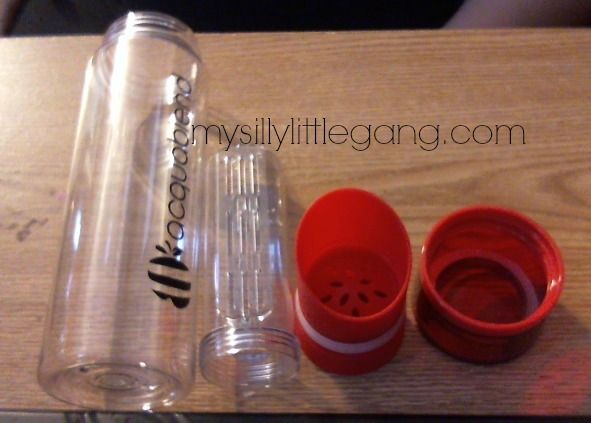 I also really like that the infuser compartment has a wide opening making it easy to fill with yummy fruits and herbs to give your water an amazing flavor! The bottle also has a wide mouth which makes it easy to add ice, a definite plus with the warmer months coming soon.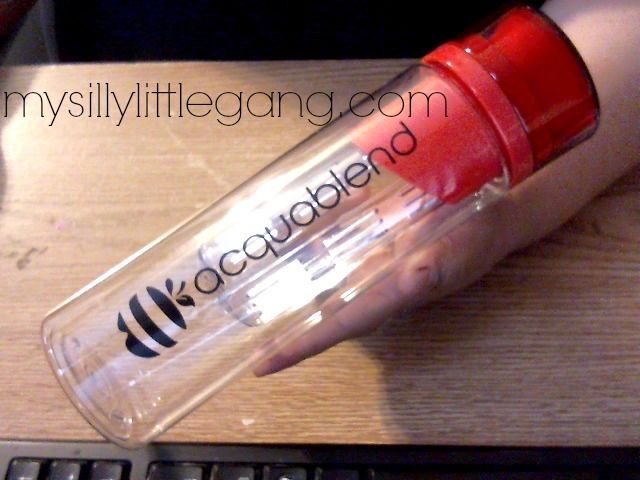 Product Description
Premium Fruit Infuser Water Bottle By Acquablend. Create Your Own Naturally Infused Flavored Water.100% BPA Free Environmentally Safe. Start Your Healthier Lifestyle today
Simply the best fruit infuser water bottle on the planet.
Reduce calories, improve energy & digestion – Whatever your taste! Zing & detox with strawberries, raspberries, apples, cucumbers, oranges, lemons, limes, peaches, blackberries, kiwi fruit, ginger, pineapple, mint, tea, grapes, cantaloupe, rosemary, melon! The combinations are endless!! Make drinking water fun by creating your own flavors.
Stop wasting money on carbonated, artificial, high sugar content sodas!
Our bottle is made of high quality, Eco-Friendly, and Shatterproof TRITAN Safe Plastic. Environmentally friendly & 100% BPA free. Easy to clean & top shelf dishwasher safe. With extra seal protection to ensure that your bottle is LEAK PROOF!!!
This elegant bottle makes a statement that you are committed to your own health & wellbeing. Whether in the office, kitchen or gym. Also, great for outdoors activities such as hiking, camping, & traveling. Fits perfectly into a car cup holder.
Helping you to stay hydrated! Take your portable Acquablend bottle, everywhere!
Backed by our 100% thrilled or your money back guarantee.
Key Features
Our high quality, 24oz (600ml) is perfect for everyday use, helps to make drinking water easy.
– Impact resistant,100 percent BPA-free & reusable, again and again.
– Removable fruit infuser compartment
– Easy to clean & dishwasher friendly (up to 40 degrees Celsius/preferably Top Shelf)
– Wide month for added extras such as ice
– Available in a range of vibrant colors
– Double seal, leak proof lid.