Interchangeable Derma Roller Kit Review #Puruskin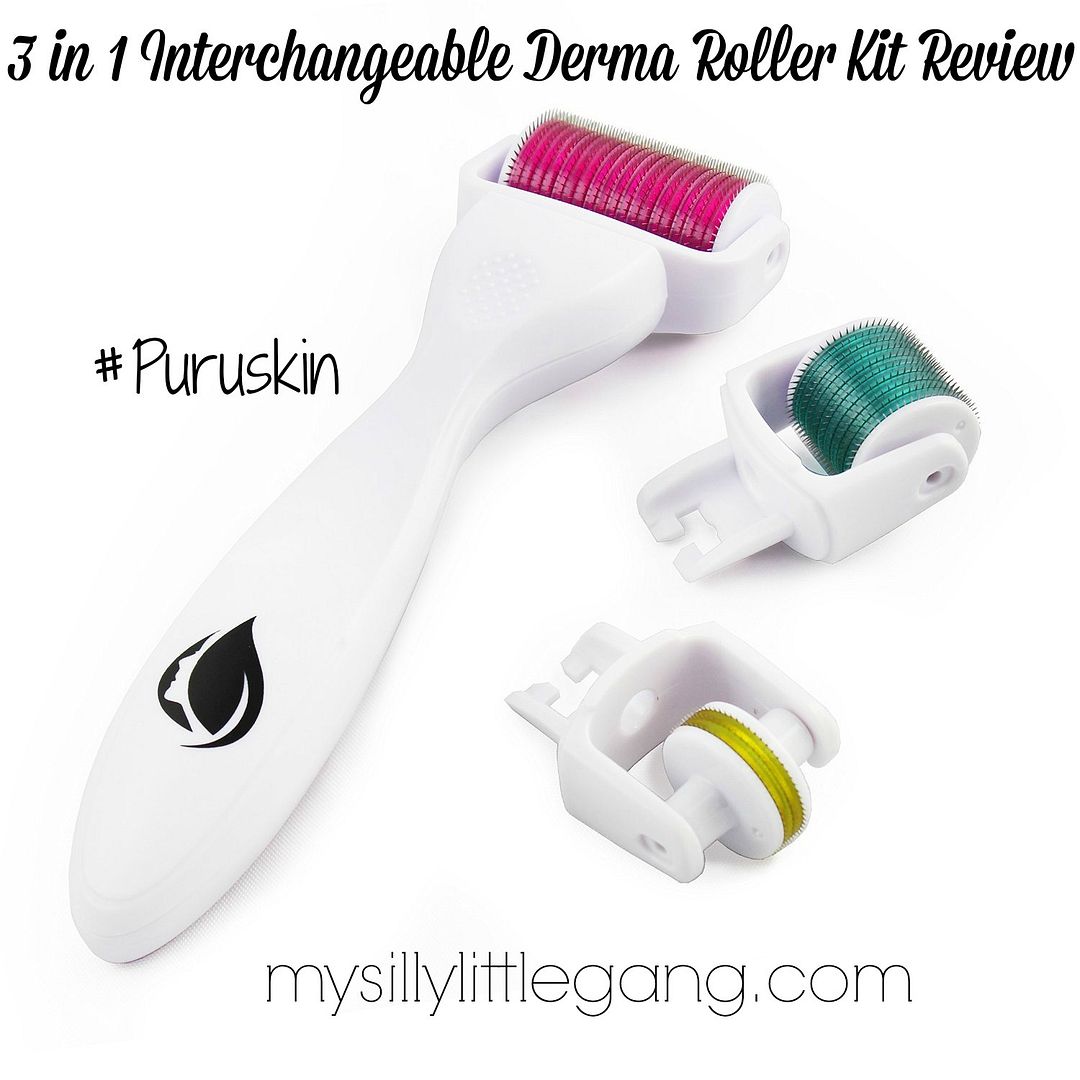 3 in 1 Interchangeable Derma Roller Kit Review
This is a very good Derma Roller. It has a handle that is very well crafted and effective. You get a wide handle that's easy to grip. You get 3 heads. A 1.5 for the areas like your cheeks and forehead that can easily be done with a 1.5 and quick run. You get the 1.0 for if the 1.5 is too sensitive and also for areas like your nose and you have the point .05 for those fine areas like your eyebrows. I really like how easy the heads are to change. The needles appear to be of good quality. They cause a very light prick which doesn't produce pain on a light roll.
If you want to see my tips on what is a Derma Roller and how to use it, you can check those out by Clicking Here.
You can get your 3 in 1 Interchangeable Derma Roller on Amazon.

Product Description
SAVE TIME AND MONEY | No need to pay $100s for a professional to treat ✮ Cellulite ✮ Acne Scars ✮ Stretch Marks ✮ Wrinkles ✮ Fine Lines ✮ Dark Spots ✮ Hyper-Pigmentation and more

MAXIMIZE YOUR RESULTS by up to 80% | Accelerate the benefits of derma rolling by using your favorite ✮ Argan Oil ✮ essential oil ✮ cellulite cream ✮ stretch mark cream ✮ vitamin c serum ✮ hyaluronic acid. Included eBook directs you to recommended products.

TITANIUM NEEDLES Derma Roller System make this the best derma roller for acne scars, for hair loss, for eyes, for cellulite, and more.

DISPELLING CONFUSION FOR REAL RESULTS | When it comes to derma rolling, so many people do it incorrectly | Thanks to our "Year of the Client" initiative we'll teach you exactly what to do so you can feel confident every step of the way.