DAZI A Tie That Stands Out From The Rest #daziusa #DAZI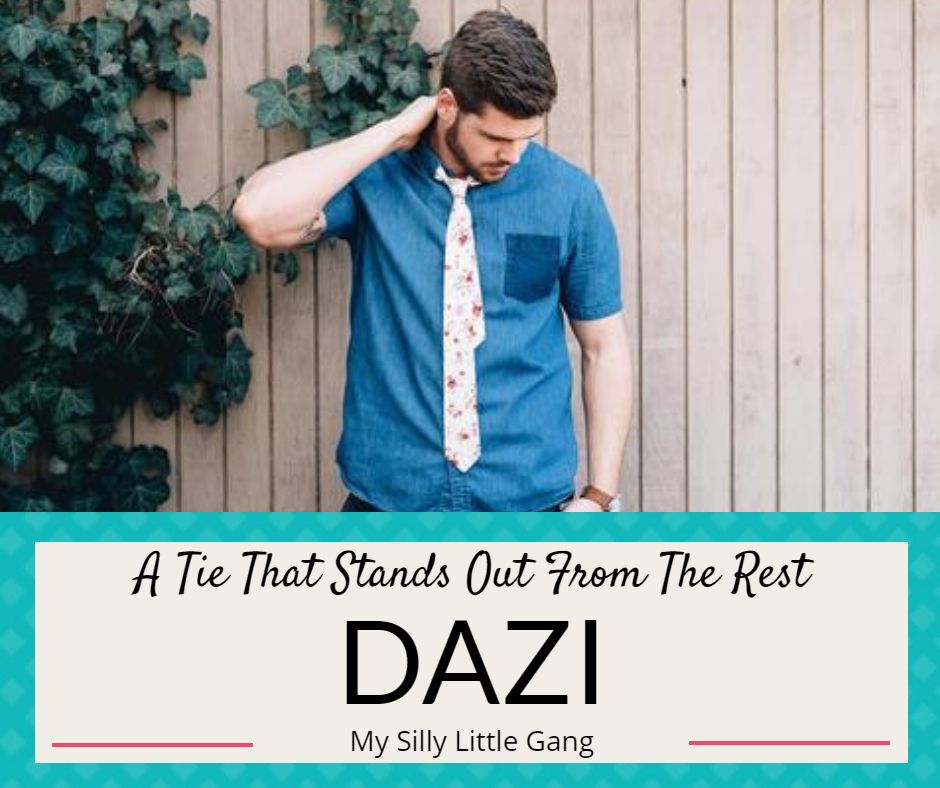 DAZI A Tie That Stands Out From The Rest
Father's Day is just around the corner and even though giving dad a tie is a bit cliché, here me out on this. DAZI ties are ties unlike others. We recently received one and I gotta say I love the design and the feel of it. While my hubby doesn't wear ties, one of my boys does. He loves wearing ties yet he is very hard to buy for. He doesn't like just any tie, he likes his ties to stand out. He loves being different. 
I got him this tie called Oceanside. It's 100% cotton and has a floral backing to it. The pictures really don't do it justice. He took it to school and received so many compliments on it. This is definitely his favorite tie!
This year why not give Dad a tie that will stand out from the rest. Give him a DAZI skinny tie. DAZI ties were created after founder Nate Ipsen couldn't find a unique tie at a decent price. Ipsen strives to create the most creative prints at an affordable price. There's even a selection for boys so Dad and his mini-me can match. 
Upgrade Your Style with DAZI Skinny Ties
Give the gift of sophisticated style this Father's Day
A good tie can take an everyday look to the next level. Add some personality to your wardrobe with unique styles from DAZI. These high-quality skinny ties come in many wonderfully unique designs, styles, and colors that perfectly match any suit or outfit — at a very affordable price!
With DAZI, high quality meets affordability. Priding itself in offering some of the best skinny ties that money can buy, these fashion accessories are the perfect gift for guys who love to elevate their outfits with a trendy tie that doesn't break the bank!
All DAZI ties are handmade from high-quality imported fabrics. Each tie is approx. 2.5″ wide at the tip and 58″ in length, which is perfect for every height; they fit perfectly on even the tallest of guys! Each tie is lined on the inside with a fun, unique fabric to add character and quality.
Discover the different designs from DAZI by visiting their website.