Donuts and Cocktail Recipes for Fastnacht Day (AKA Fat Tuesday)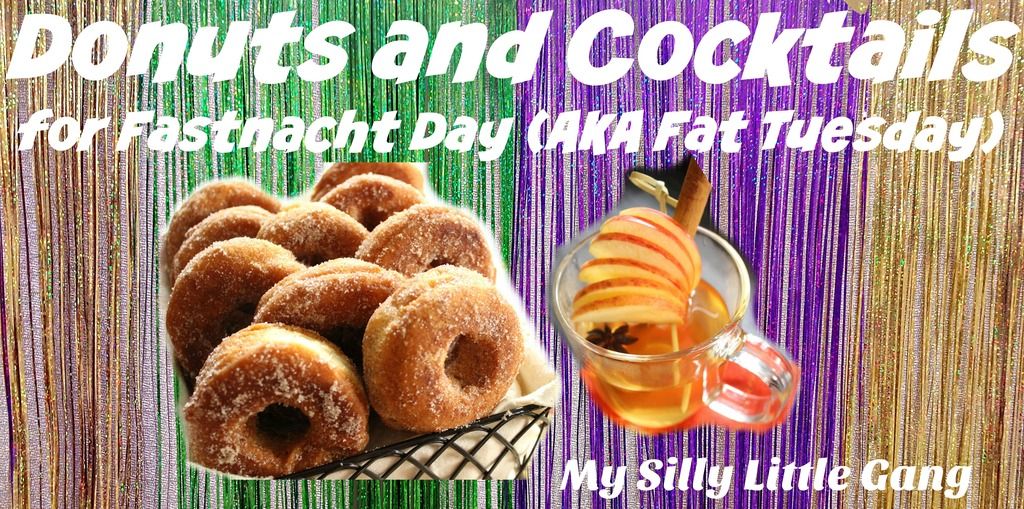 These Donuts and Cocktail Recipes are perfect for Fastnacht Day (AKA Fat Tuesday)
My boys love donuts, that's why this recipe jumped out at me. These donuts sound like something that my boys would go crazy for. And do I really have to say anything about me and cocktails? If you have been reading my blog for a while now then you know that I love a good cocktail now and then. Sparking ICE has shared two very yummy sounding recipes that I couldn't wait to share with you.
Fastnachts (pronounced fost-nokts) are a type of German donuts. This recipe is for a version made with Sparking ICE – much lighter than the traditional potato-based recipe. They are easy to make, light and crispy, and delish! The other recipe is for a fun Hot Toddy recipe, also made with Sparkling ICE, which goes really well with the donuts!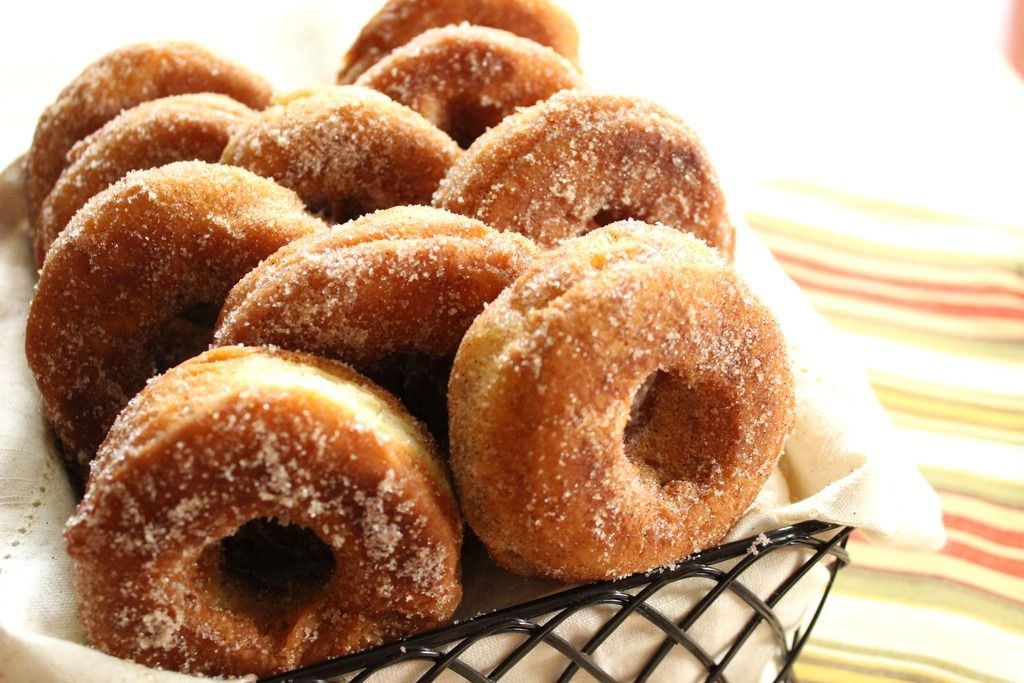 Crisp Apple Donuts
Ingredients:
For The Donuts:
1 cup Crisp Apple Sparkling ICE

6 tablespoons unsalted butter (room temperature)

½ cup Splenda Sugar Blend

2 eggs

¼ cup whole milk

3 teaspoons baking powder

1 teaspoon baking soda

1 teaspoon salt

3 ¾ cup all purpose flour
For The Cinnamon Sugar:
1½ cups Splenda Sugar Blend

½ cup ground cinnamon     
Directions:
Part 1:  Making the donut dough
In a mixer, cream the butter and sugar together, on medium high speed for approximately 5 minutes.

Add eggs one at a time until combined.  Slowly pour in the milk and half of the Crisp Apple Sparkling ICE to the mixing bowl. 

With the mixer on slow speed add the flour, baking soda, baking powder, and salt until just combined. The dough should look shaggy. 

Slowly pour in the remaining amount of Crisp Apple Sparkling ICE on medium speed for 2 minutes.
Part 2:  Dough storage
Tear 2 pieces of parchment paper the size of a baking sheet. 

Line the first piece of parchment on a clean baking sheet and heavily dust with flour. 

Turn out the dough onto the floured parchment and press evenly till it's about 3/4 inch thick.  (If the dough seems too sticky flour your hands before pressing.) 

Lightly flour the top of the dough and place the second piece of parchment over the dough.  Refrigerate for 3 hours or overnight. 
Part 3:  Frying donuts
In a deep frying pan, heat enough oil to come up 2 inches from the bottom to 375 degrees using a candy thermometer. 

Gently peel the top piece of parchment off the dough.

Using a floured donut cutter, punch out dough and place in hot oil. 

Fry on each side for 2-3 minutes or until light brown.  Adjust the heat if needed.  Scoop on paper towel lined baking tray. 
Part 4:  Finishing donuts
Combine cinnamon and splenda in a large bowl.

While the donuts are still warm, toss with cinnamon and splenda mixture until evenly coated. 

Serve warm.
Sparkling Apple Hot Toddy
Ingredients
6 oz. Crisp Apple SPARKLING ICE

1 ½ oz. whisky or apple brandy

1 teaspoon honey

Cinnamon stick, allspice cloves, and apple slices for garnish
Preparation
Coat the bottom of a glass coffee cup with honey. Add whisky or brandy
Heat Crisp Apple SPARKLING ICE in a small sauce pot
Pour hot SPARKLING ICE into glass. Stir to combine ingredients
Garnish with cinnamon stick, allspice cloves, and apple slices