Christmas Sing-Along Book – Kids Holiday Gift Idea
Christmas Sing-Along Personalized Book From I See Me!
We recently received the Christmas Sing Along book and CD set from I See Me! I had it personalized to Matias' name. Now that he knows how to read his name, he immediately loved the book.  I really like that it gives me the chance to sing with him at bedtime. There is something magical about singing my favorite Christmas carols with my little guy.
The book is a sturdy hardcover and the seam is very well made. I know that this book will last a while. 
The illustrations are colorful and match each song perfectly.  We loved that Matias' name was incorporated into each song and also into the illustrations.  Matias' faorite page is the one that has a big star with his name in it.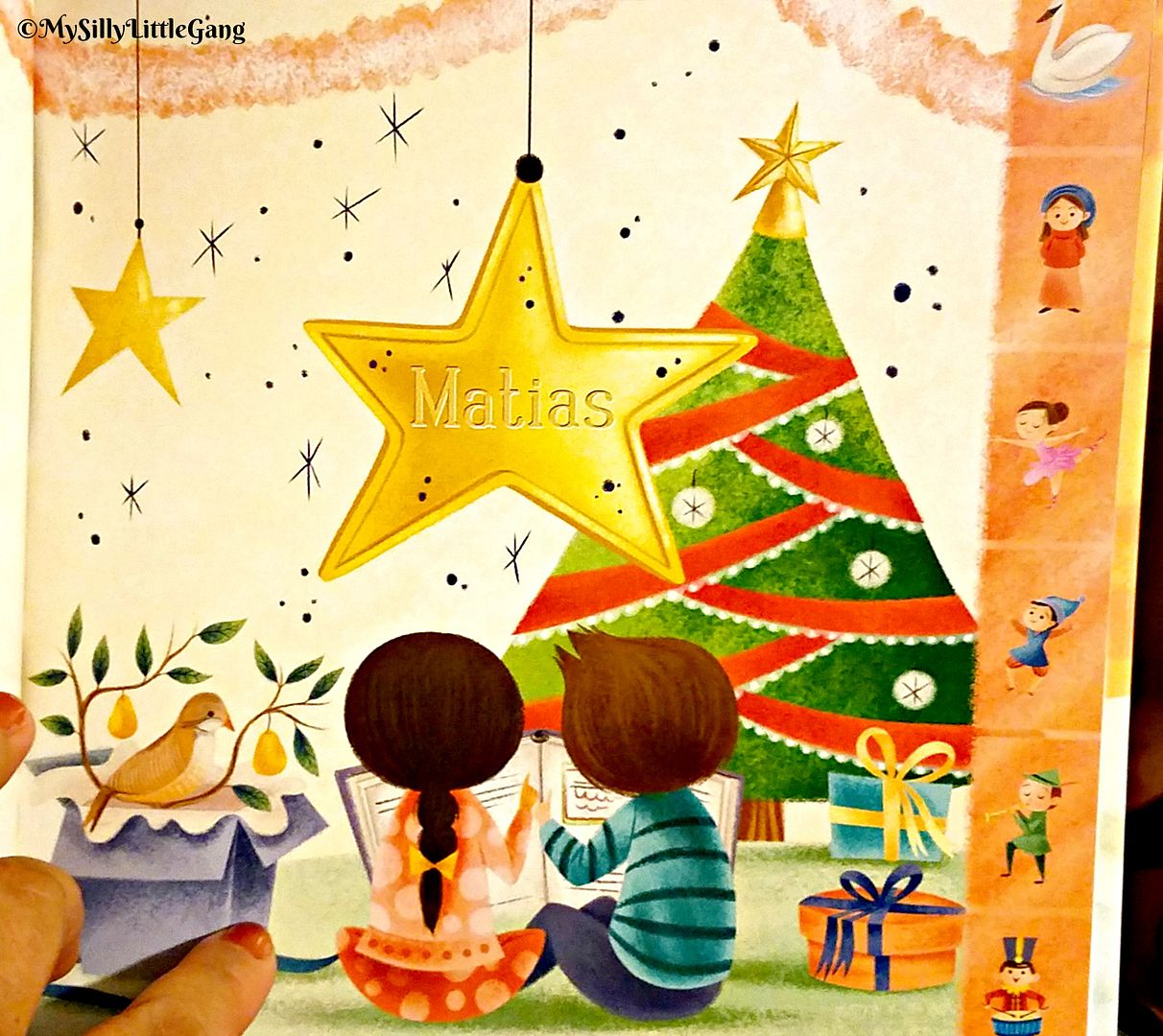 The CD also incorporates his name into the songs. This CD had quickly become Matias' favorite. And he listens to it at home and in the car.  I love that it has nine known and loved Christmas songs.  Matias loved that the CD just like the book, says his name over and over.  This is definitely a great gift for this holiday season.  
About the product
The book features all the lyrics from popular holiday songs, all personalized with your child's name! It is sure to be a treasured gift to put you in the holiday spirit! Gift givers can also include a custom dedication and a photo to make the book extra special. You and your child will enjoy singing the songs together and making Christmas memories to last a lifetime!

Songs included are:
Jingle Bells
Jolly Old St. Nicholas
Here We Come A-Caroling
Deck The Halls
12 Days Of Christmas
Up On The Housetop
Over The River And Through The Woods
Toyland
We Wish You A Merry Christmas

Visit the I See Me! website to see all of the great products they have to offer! You can also find I See Me! on Facebook, Twitter, and Instagram.