Start On Your Holiday Cards With Cards Direct
This year start on your holiday cards with Cards Direct!
For some the tradition of sending cards for the holidays is a thing of the past. For me however it's still a tradition I enjoy. I love to send and receive cards especially holiday cards! This season I will not only be sending holiday cards to my family and friends but also to our painting company clients. On the business side of things I feel that this is a great way of showing our clients that we appreciate their business. 
While looking for the perfect site to order both my personal and my business holiday cards I came across CardsDirect.com. They have a great selection of cards and a very user friendly site. Those are two things that I love to see together when ordering online. The Cards Direct site is super easy to use and I really liked that you can customize your cards to your liking. It doesn't matter if you're looking for photo cards or standard cards, you will find exactly what you want.
One of the things I worry about when it comes to ordering holiday cards online is the quality. I remember two years ago when I placed and order from a different company and got very thin and cheaply made cards. With Cards Direct I didn't have to worry about that. They have the option of requesting up to three free printed samples on select greeting cards. Yup, that was the thing that completely won me over!
All I had to do was choose a card style, select what I would like printed and request my samples. I was also able to select my preferred size and paper stock. Most sample requests are delivered within 7 business days. And should you need more than three samples or if you require expedited shipping, all you have to do is contact their customer support team. The only thing to keep in mind is that envelopes are not included with your samples.  
I was so impressed with the quality of these cards. The quality of these cards really can't be beat. They are sturdy and perfect to send out to family and friends. They are also very professional looking, which makes them a great choice to send out to our clients.
Here are the samples I requested. The pictures do not do them justice, these cards are very pretty.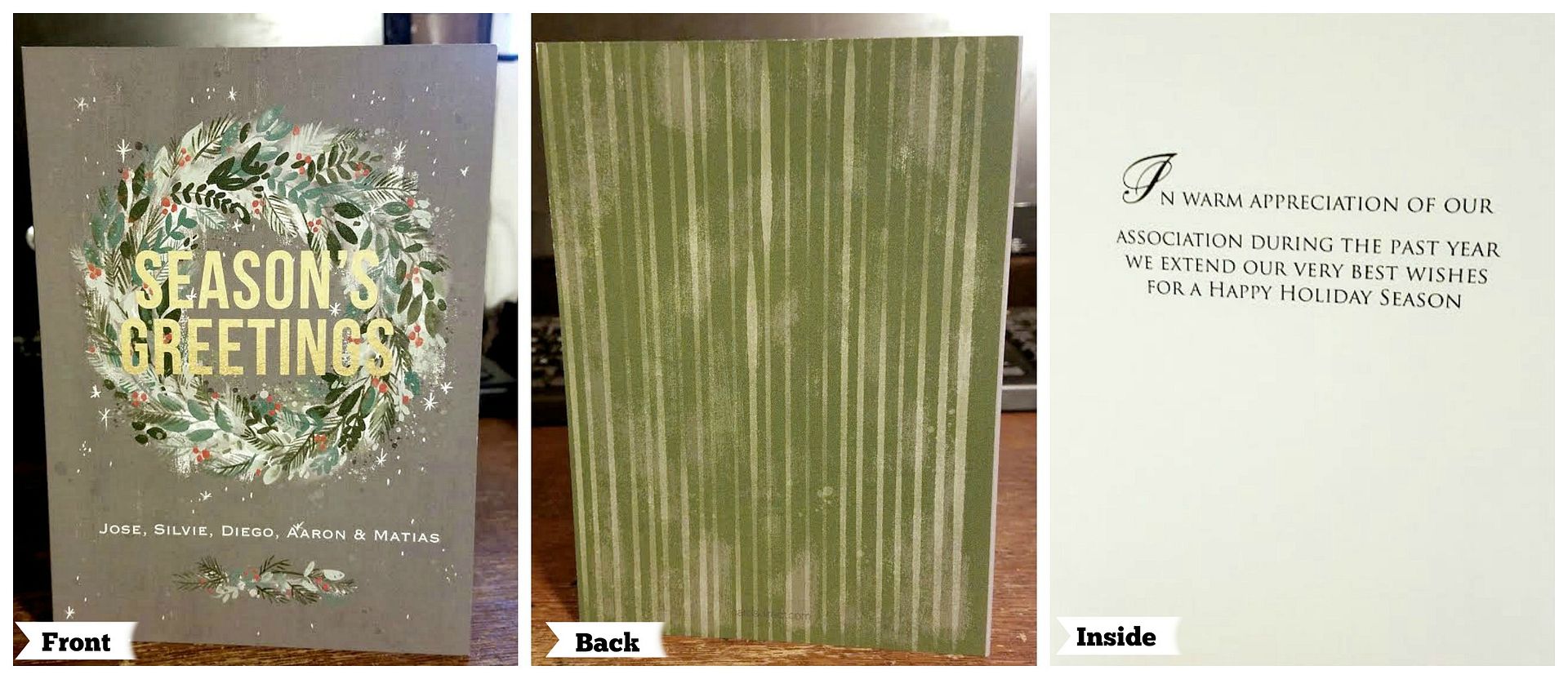 This card style is called Wreath of Season's Greetings. 

This one is called Red Sparkling Season.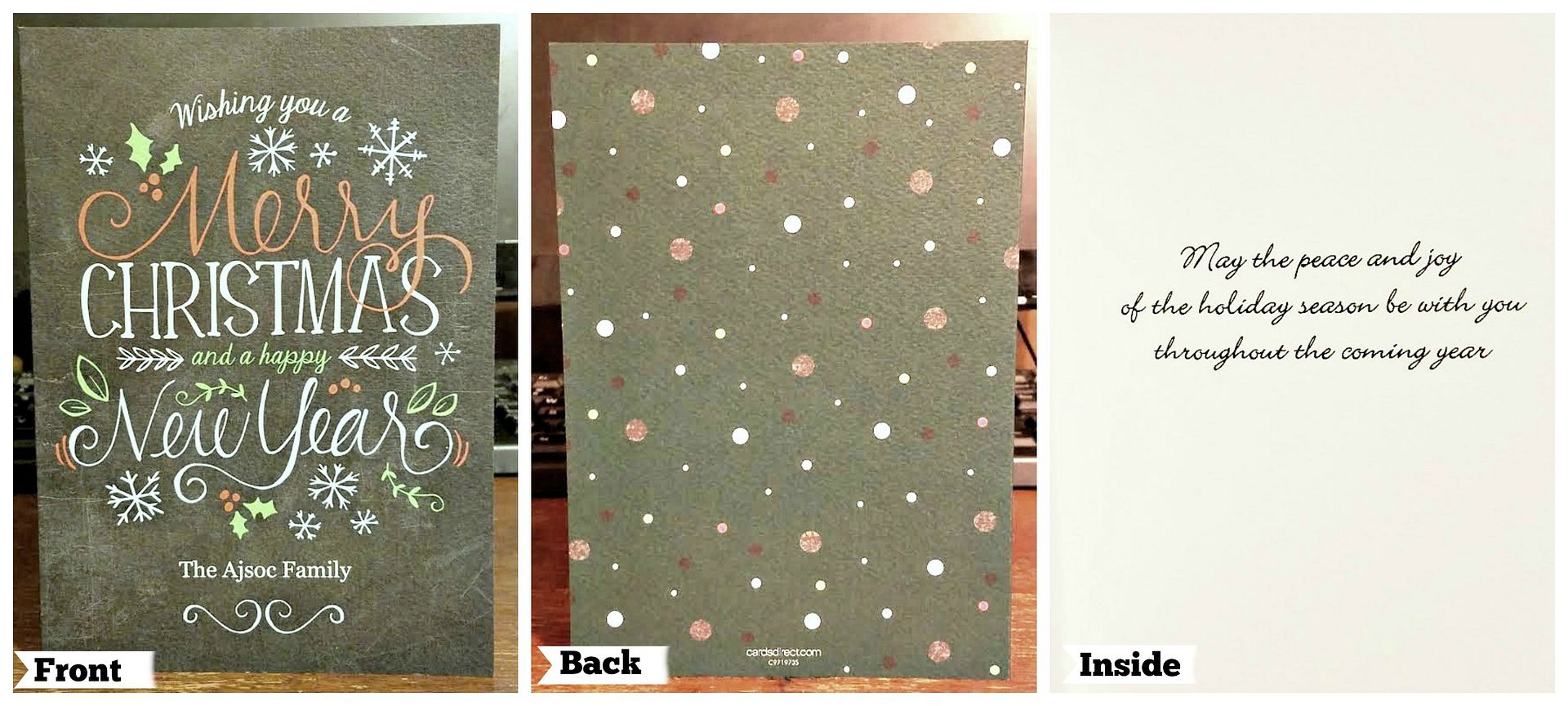 This one is called Christmas Chalkboard.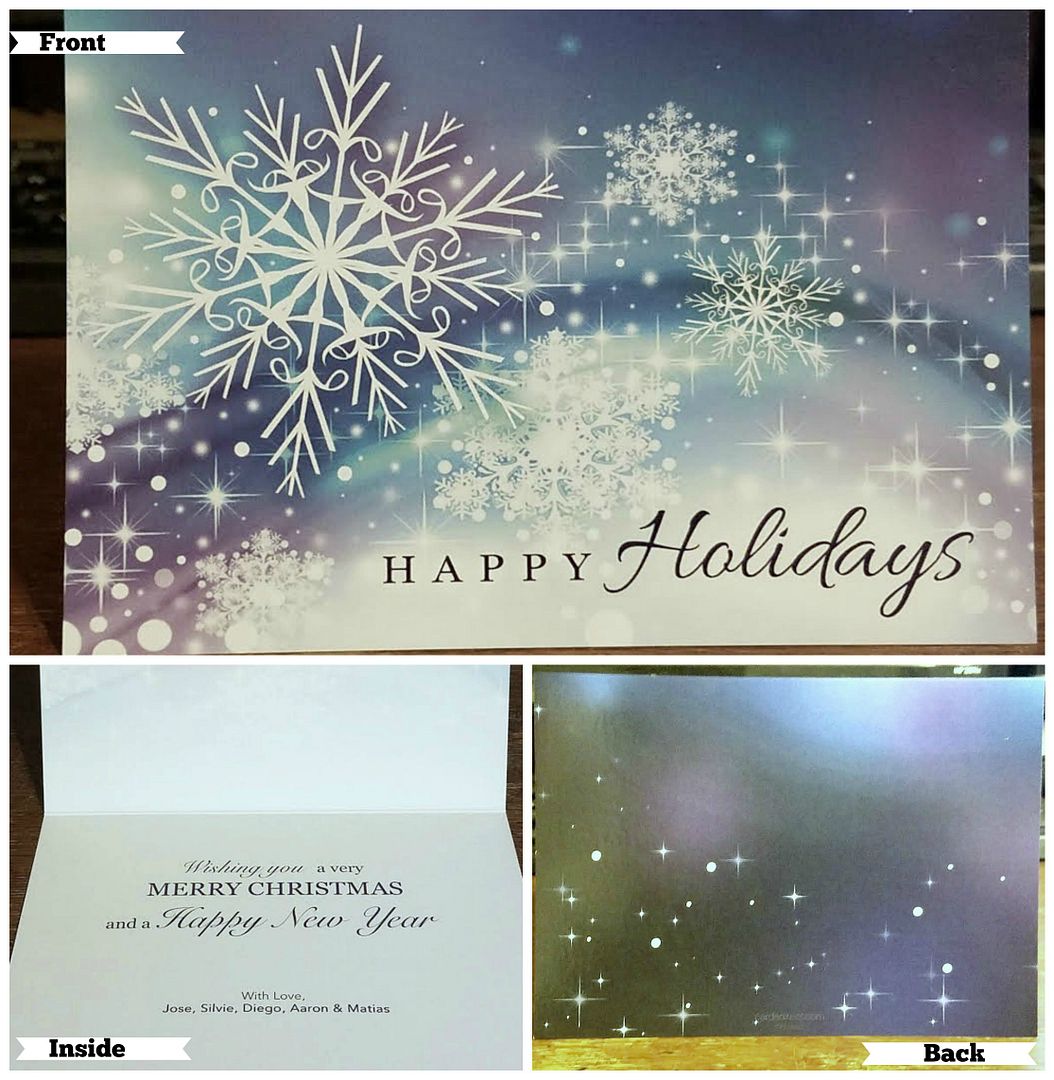 And this one is called Icy Snowflake Wave. 
Most of their greeting card products include a default message or verse on the card's interior. But I really liked that I could choose to keep, edit or delete it. I also have the option to order my cards blank inside. Cards Direct also has a Verse Library for a very complete list of pre-formatted, pre-designed verses. You are also able to choose from different fonts and can adjust the size and colors of the fonts too.
Another thing that I loved is that for an extra fee, you can have the envelopes printed with your return address. This is perfect for both convenience and saving time! 
As you can see Cards Direct is the perfect choice for me! 
Visit the Cards Direct website to look at all their great card designs & other products. You can also find Cards Direct on Facebook, Twitter, Instagram, Pinterest, and Google+.