Moroccan Spiced Butternut Squash Bisque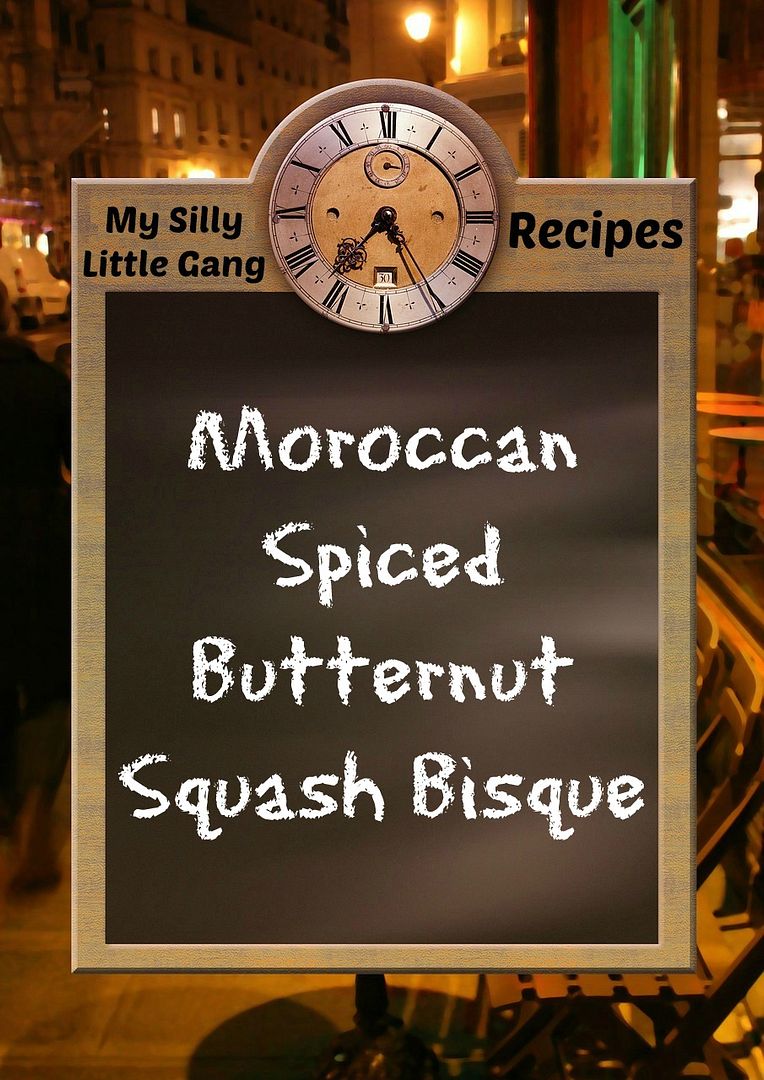 There are certain recipes that I only make during the fall. These are recipes that I look forward to all year. Yes, I know that I could make them anytime. However there is a certain warm and gooey feeling that I get when I make them in the fall. This bisque is one of these amazing recipes. I hope that you enjoy it as much as I do. 
Moroccan Spiced Butternut Squash Recipe (serves 8)
Ingredients:
2 c diced onion
3 c diced carrot
1 tbsp minced ginger
1 tsp minced garlic
8 c cubed butternut squash
1 tsp salt
1 tbsp coriander
2 tsp cumin
1 tsp cinnamon
pinch cayenne
1 tsp coconut oil
4 c fat-free chicken broth
1 tbsp orange juice
2 tbsp chopped chives
Directions:
1- Heat oil in a large soup pot over medium heat. Add onion, carrot, and salt. Cook stirring frequently, until vegetables are softened. This should take about 10 minutes. 
2- Add coriander, cumin, cinnamon, ginger, garlic, and cayenne. Cook, stirring constantly for 1 minute. Add squash and broth to the pot. Increase heat to high and bring to a boil. Reduce heat to med-low and simmer uncovered until squash is very soft. About 30-35 minutes. 
3- Using an immersion blender, puree soup in pot (or puree in batches in a blender). Stir in orange juice and garnish with chives to serve. 
Tip: This is supposed to be a thick soup. If you like yours a little thinner just stir in a little water.