60 Pieces Gel Pen Kit #360GelPen
I have loved gel pens since I was in junior high and high school. Back then I didn't care that the ink skipped as long as I had the best colors ever for my notes. When I received this 60 piece gel pen kit, I was definitely hit with some nostalgia. Mainly though I was thinking that, I could use all of these different colors in my coloring books. By looking at the product picture I originally thought that I would get two of some colors, but that wasn't the case.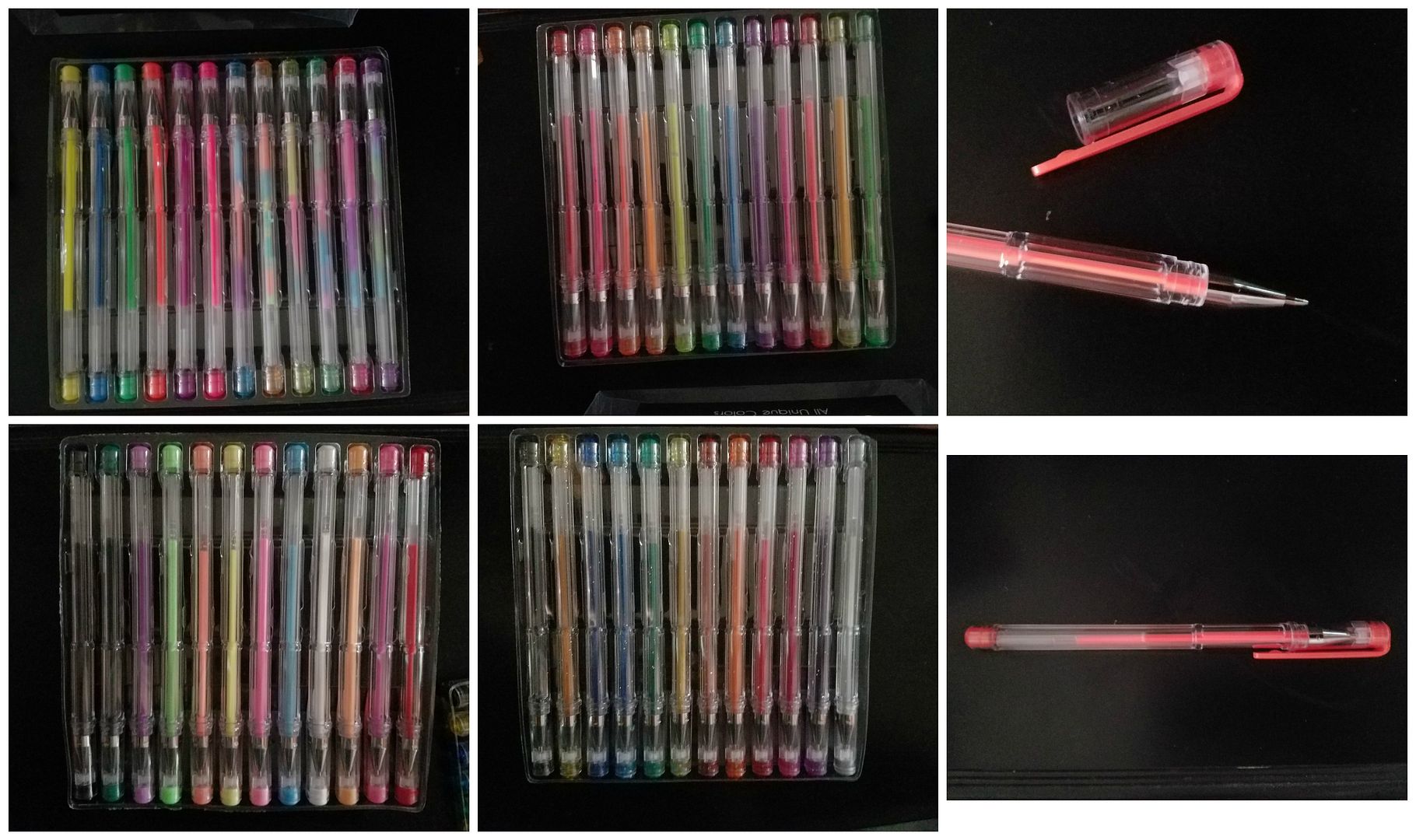 Right out of the package the ink flowed smoothly, and I specifically tried the glittery ones first because glitter in pens were notorious for clogging and skipping while writing/drawing in the past. Neither of those things happened here.
The colors were vivid and intense. The package gives you 60 unique pens: same colors, but different hues/shades like regular, glitter, neon, pastel. I'm beyond thrilled at the quality of this set of gel pens, it has exceeded my expectations!
You can get this 60 piece gel pen set on Amazon.

Product Description
Let Your Creativity Flow With The Best Gel Pen Set Of 60 Unique Wonderful Colors! Are you sick and tired of using dull, smearing pens that destroy your creative projects? Would you like to have a variety of top quality colorful pens without spending a fortune? Take Your Artworks To The Next Level With The #1 Set Of Professional Coloring Pens!
Designed to exceed your expectations, this kit includes 60 pens of unique vibrant colors, that come in 5 different styles: basic, neon, metallic, glitter and pastel, while there are also multi-coloring pens for fancy and imaginative creations. The ink of these pens is made of the highest quality, toxic and lead free materials, while they are environmental friendly, non- scented and completely safe for everyone.
Get them for you or your children with peace of mind, with our gel pens you have nothing to worry about! The Perfect Set Of Gel Pens For Everyone Who Wants To Bring Color In Their Books! No matter if you are professional artist or just a drawing enthusiast, this set is definitely for you! With 0.8 mm – 1.0 mm tip, perfectly smooth and non-smearing writing, these vibrant color pens are a must for anyone with passion for amazing creations; ideal for scrap-booking, coloring journal, sketching, painting, drawing, DIY projects and more!
These gel pens are also great for students and teachers who want to breathe life into their dull, colorless pages. Use them to highlight your course books or keep eye catching notes and enjoy studying like never before! Note also that this complete set of gel pens is a great gift idea for your creative friends, students, teachers or young kids! Don't Squander It – Order Yours Today!