Pirate's Booty The Better For You Snack!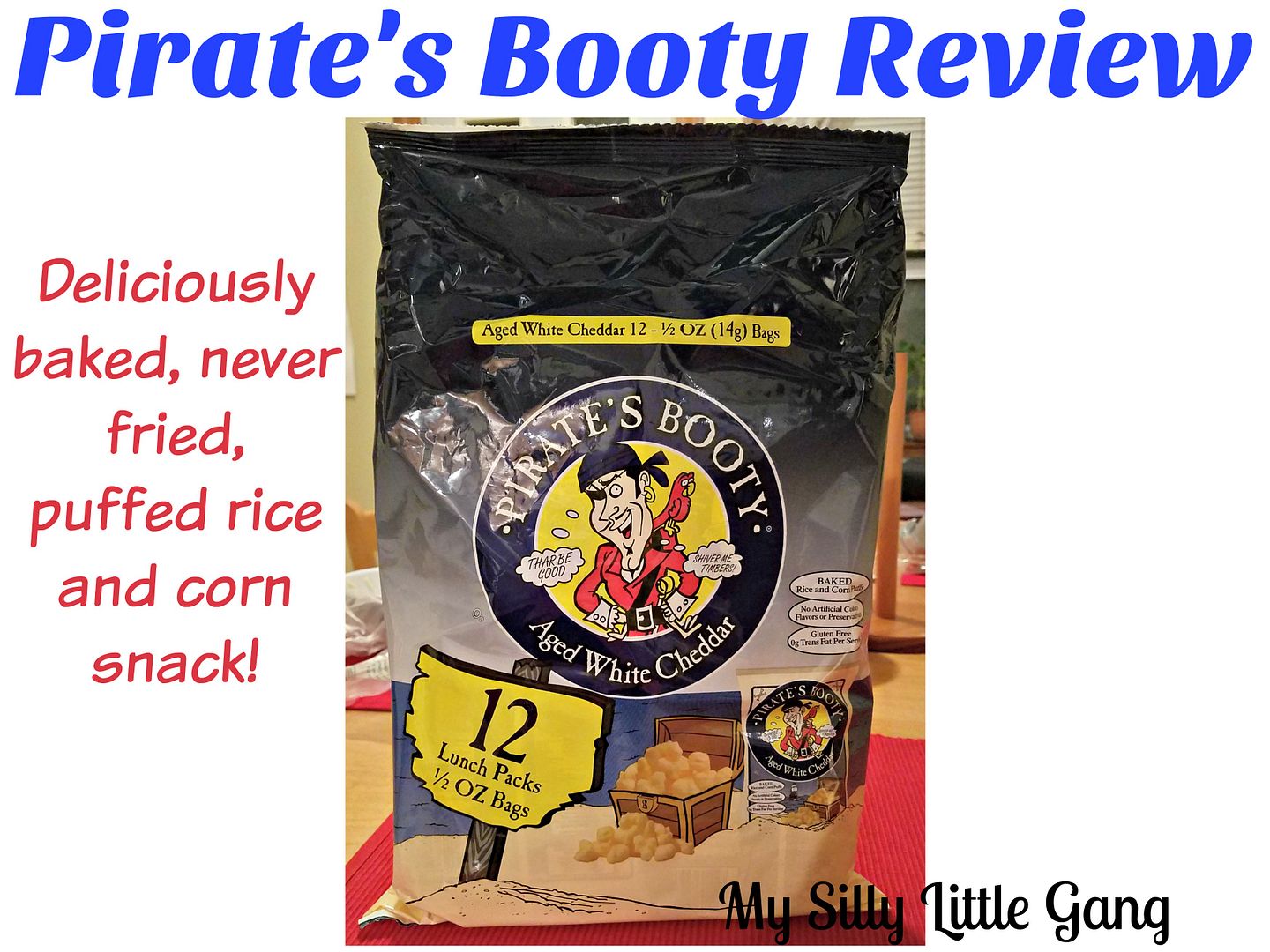 Pirate's Booty The Better For You Snack!
Have you tried Pirate's Booty? We have always loved Pirate's Booty, it's one snack that I don't feel guilty having the boys eat. It has the crunch and the flavor to satisfy your need to snack! We had the chance to sample the Aged White Cheddar variety of Pirate's Booty and can safely say that we are now hooked. We received the 12 pack of 1/2 oz bags.
Pirate's Booty is a light and airy snack that contains a hearty white cheddar flavor. I also love that it simply melts in our mouths. And the 1/2 oz snack bags are the perfect serving size for my boys (and for me). These 1/2 oz packs are great for our summer picnics. Which we happen to do at least once a week. They are also great in the car, for our many weekend trips. Because of their size I can already see these being a big HIT in the boy's lunch boxes this coming school year. Pirate's Booty is definitely our go-to snack this summer and I'm sure it will continue the rest of the year.
This better-for-you snack is perfect for a day camp lunchbox treat, overnight camp care package or a guilt-free treat for delicious snacks on long days of travel. Gluten-free and baked not fried, Pirate's Booty can be enjoyed by any camper or young student. With it's crunchy, crispy bite that you crave, this go-to snack won't melt in the sun! Better yet, it's a guilt-free snack that parents can't help but enjoy too.
Ahoy, mateys!
Drop anchor and discover Pirate's Booty, the deliciously baked, never fried, puffed rice and corn snack made with aged white cheddar cheese. Real, tasty ingredients that are easy to pronounce (and even easier to enjoy!), make for a snack that's a real treasure!
Pirate's Booty ages the cheddar cheese to perfection in order to get the best taste. Enjoy this great and delicious snack with your family. Pirate's Booty aged white cheddar is all natural, baked, and kosher.
Find out more about Pirate's Booty on their Website. And connect with them on Facebook, Twitter, Instagram, YouTube, Pinterest, and Google+.
Click Here for a chance to win one of two 12 packs of 1/2 oz bags of Pirate's Booty.