Try The World Snack Box Unboxing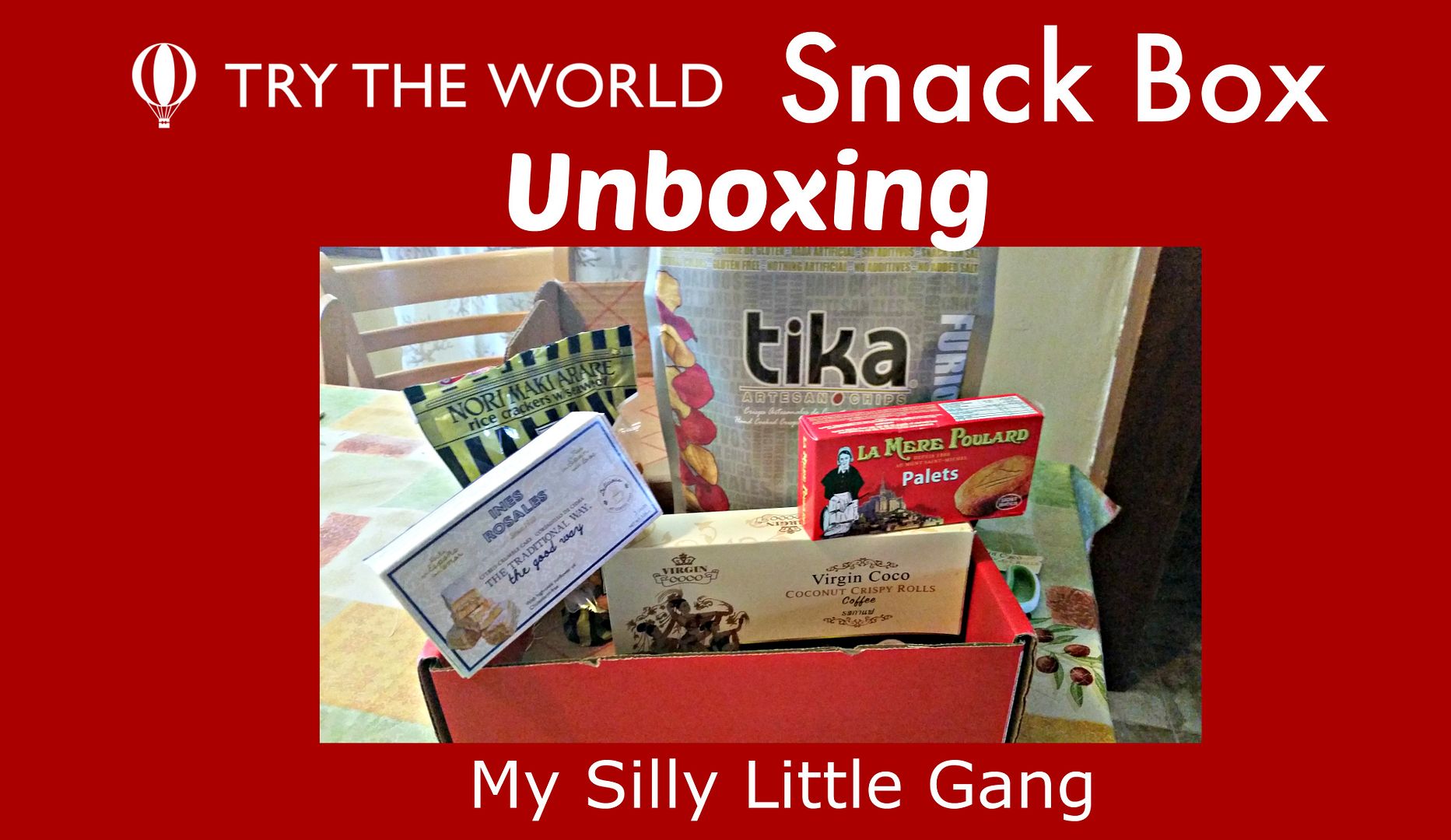 Try The World Snack Box Unboxing
We love snacks and we especially love trying out snacks from different places. We had gotten the chance to review a Try The World Signature Box last year, so I was thrilled when I was asked to review their NEW Snack Box. This new Snack Box is great because you get five snacks from five different countries! Unlike the Signature Box which gives you samples from one country. This is definitely a delicious way to snack on treats from around the world!
What it is: Try The World Snack Box
What it costs: $19/month, you can pay for your subscriptions monthly, every 3 ($18 per box), 6 ($17  per box), or 12 months ($15 per box).
What you get: Each box is filled with a selection of sweet and savory treats that are easy to eat on the go. Plus, you'll receive a product card that includes the story behind each product. You get a total of 5 products from 5 different countries.
Ships to: US
All Try the World Snack Boxes include informational cards.
This is the informational card that describes everything included in this box.
Here is what we received in our box.
Tika Chips: Furiosas (From Chile) are hand cooked crisps of sweet potatoes and beets: They are an exquisite selection of petals from sweet potatoes and colorful beetroots, all mix together with no need of adding anything else. This sweet creation is ideal for your snacks, appetizers or to give your favorite dishes a special touch. After tasting them, you will leave behind old fashion chips and nothing will be the same again…
Ines Rosales Cortadillo (Spain) This is a citrus crumble cake! It's a double layer of pastry flavored with cinnamon and lemon, held together by a delicious citron filling. And my goodness is it delicious!!!! 
La Mere Poulard Butter Cookies (France) A century-old tradition, an inimitable savoir faire. For over a century, biscuit making was restricted to the Mère Poulard inn and the Mont Saint Michel before expanding all over France and reaching an international scale with the creation of the Mère Poulard biscuit factory. These were Matias' absolute favorite!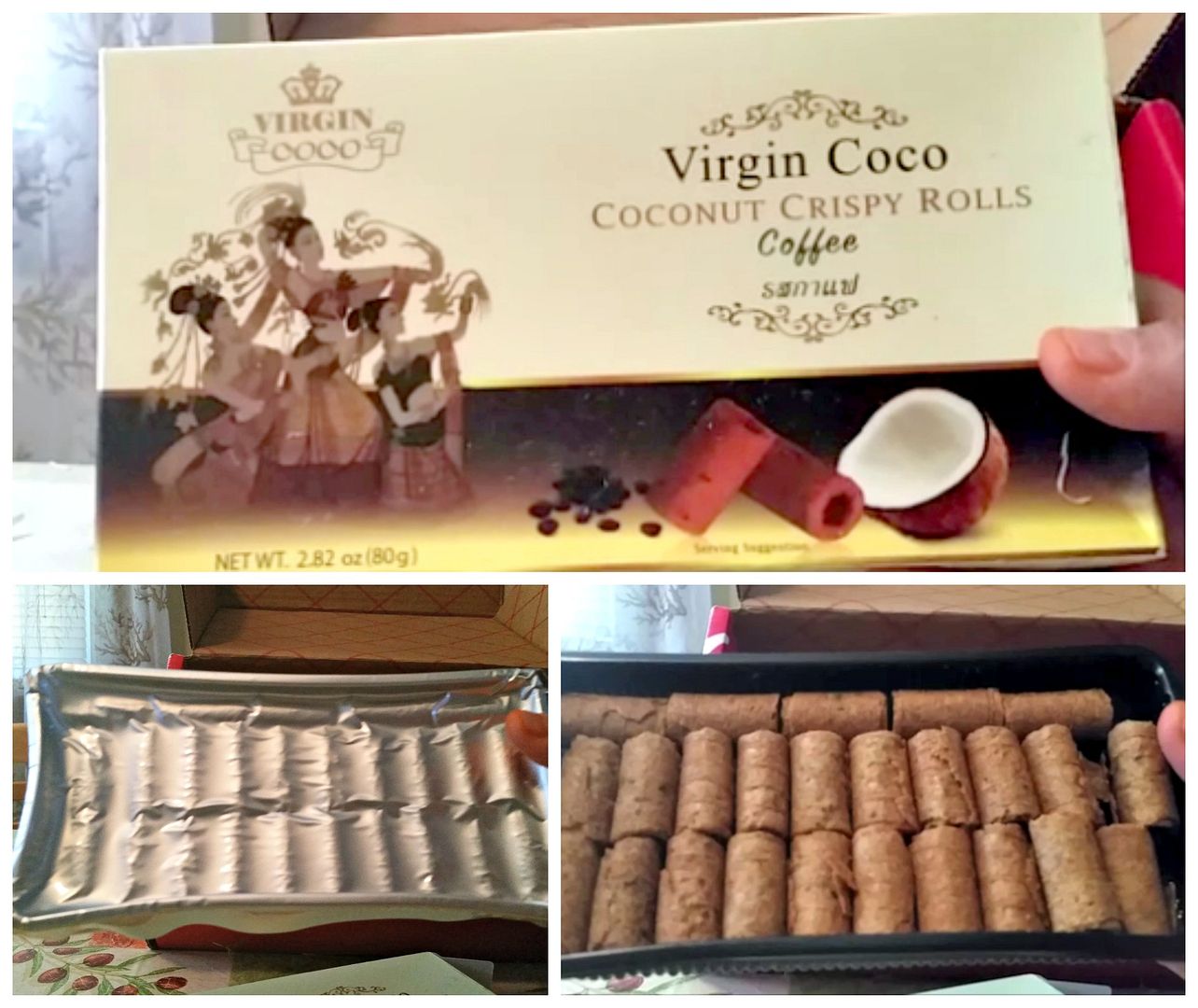 Virgin Coco: Coffee Coconut Crispy Rolls (Thailand): In Thai, these crumbly cookies are called thong muan. Thong means gold, so giving these cookies to someone as a gift is interpreted as a wish for wealth. These coffee flavored ones are particularly delicious alongside traditional Thai tea. Aaron and I absolutely LOVED these and they were gone the very first day. 
Nori Maki Arare Rice Crackers with Seaweed (Japan): These are stick-shaped Japanese rice crackers, wrapped in seaweed which make for a healthy, delicious and flavorful snack. These are excellent paired with sushi or by themselves.
This snack box from Try The World was a HUGE hit in our home! You can see our reactions in our unboxing video here.
Visit Try The World to subscribe or find out more and connect with them socially on Facebook, Twitter, Pinterest, Instagram, and Google+.