Color Pencil Set #MLVOC36ColorPencil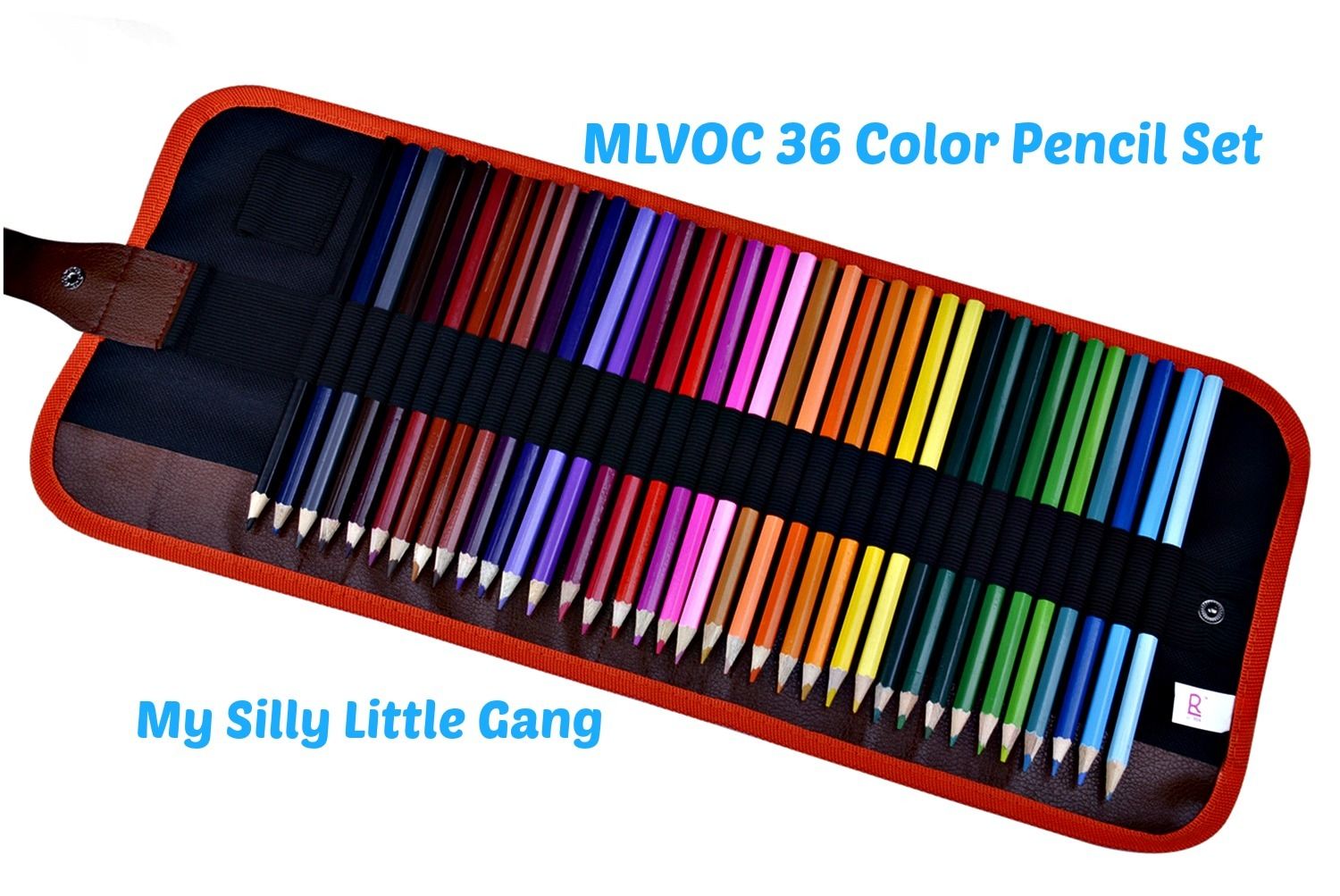 MLVOC 36 Color Pencil Set with 2 Direction Buckle Roll-Up Pouch.
Those of you that know me know that I love adult coloring books and use them regularly to unwind and relax. I really liked this set of colored pencils from MLVOC. All of the pencils come fully sharpened to a point and ready to use.
I also really liked that all of the colored pencils have a slot in their pouch. Which is great because my boys tend to borrow my pencils without asking and this makes it so easy to know when they have used one and not put in it back. I am able to easily snap the pouch shut and make it like a handle to carry the pencils. I really like the added protection for this quality set of pencils to be sealed when they put away. I have no complaints at all with this wonderful set of pencils.
You can get the MLVOC 36 Color Pencils Set on Amazon.

Product Description
Why you need to have MLVOC colored pencils:
Sometimes people would love to draw a picture or do some sketching, and it is really inconvenient to carry those pencils and keep them in perfect order. Therefore, it would be much better if we have a storage pouch to keep them in line so that we can carry them anywhere we go. Ours is a colored pencil set that will solve all of your concerns. We have put them in the slots of the storage pouch to make them always in perfect order and the storage pouch can be rolled up or flatten based on the 2 direction double buckle design. What's more, it contains 36 colors that can meet your need, be it for writing, drawing or professional usage because of their smoothness and softness.
Package inclusion:
Colored pencil X 36
Storage pouch X 1
Why from us:
As a professional manufacturer and dealer, we can control our product quality to be the best and our price to be the most reasonable. Besides, as we view highly on customers' shopping experience, we can provide buyers with a 24 hour real time customer service for any questions related to our products.
CONTAINS MOST MAJOR COLORS NEEDED. Ours is a professional colored pencils set that has contains 36 colors, absolutely meets your requirement.

COMES WITH A ROLLED-UP POUCH. Designed with 36 slots to protect your pencils from damaging, this 2 direction double buckle storage pouch is excellent both in looking and the convenience of carrying with.

FOR MULTIPLE USES. These pencils could be used for many purpose according to your specific need, including writing, drawing or sketching.

PRE-SHARPENED FOR YOU. We have pre-sharpened all of the pencils for you with the hope that this can save up more time for you from sharpening all 36 pencils. And no need to worry about the decaying of them since the quality is really good.

NO HARM TO YOUR HEALTH. Adopted with environmentally friendly materials, these pencils are 100% toxic free and harmless to your health as nothing is more important than to keep a healthy body.