Pilates Ring / Fitness Circle Review #pilatesmagic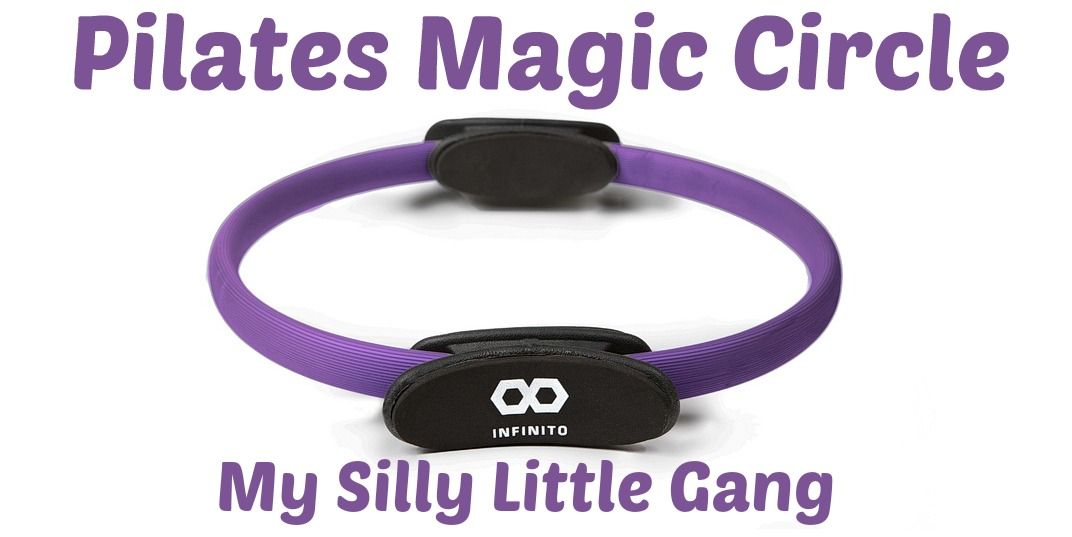 Best in Class Pilates Magic Circle – Premium Power Resistance Toning Fitness Magic Ring for a Balanced Body!
This is an amazing quality Pilates ring. The grips on either side also make working out with it a whole lot easier. If they just had one set of grips, there's no way that I would be able to do all the different Pilates exercises and workouts that I really enjoy doing. The inner grips and outer grips both have their different uses, and they're both equally comfortable.
You don't have to sacrifice certain exercises because you're going to feel uncomfortable holding the ring in a certain way, since whichever grips you choose to use, you're guaranteed as much comfort as possible from it. Let's say you want to exercise with the ring between your thighs – the outer grips are obviously the perfect choice for this and won't dig into your legs and make you feel any pain. Some grips I've seen in the past are terrible for digging into the skin and leaving marks, but this one doesn't do that.
I take 2 Pilates classes a week for the last year or so. This ring works just fine. When I use it in my inner thighs, it seems that it is quite flexible but that is only because there is more strength there. When I use it for arm work, it doesn't have as much flexibility because I am not as strong. So, I think it is just a matter of your own personal strength. Having said that, I think this would work fine for most people. I know quality when I see it, and this definitely fits the bill, so well done to the designers and manufacturers.
You can get this amazing Pilates Ring on Amazon.

Product Description
Build 100% control of your core abdominal muscle with our new and improved fitness circle. Sculpts and tones entire body. Targets problem areas like Thigh, upper arm and chest!
Redesigned by Pilate users to address problems with contemporary products




Ergonomic design allows you to focus your concentration on controlling every muscle movement. Firm grips provides the added comfort in performing several other Pilates techniques. Get the best Pilates workout ever!




New improved design has greater flexibility but also lightweight and durable. Makes a great gift! Let the Magic Circle inspire your dedication to remain fit for life!