Easy Thai Chicken Soup Recipe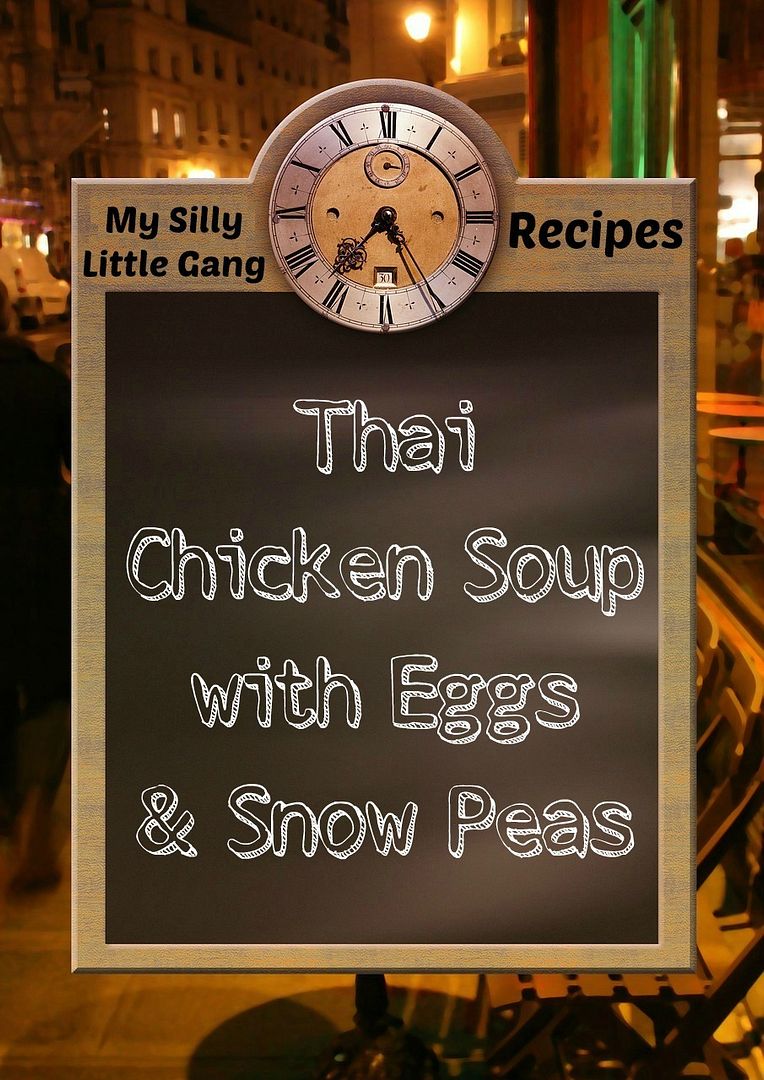 Here is a recipe with not a whole lot of ingredients but that is absolutely delicious! I hope that you'll try it and share your re-creations of this recipe with me on your social media using the #mysillylittlegang. If you don't follow me on social media yet please click on my links on the sidebar and follow me. 🙂 
Easy Thai Chicken Soup With Eggs & Snow Peas Recipe
This is the perfect recipe for those weeknights that I am running behind and don't have a lot of time to get food on the table. I still want to give my family something hearty and healthy, so this works great for us. I hope you enjoy it as much as we do.
Ingredients:
4 Large Eggs
1 (8.8 oz) pkg. instant white rice
1 Tbsp. Thai green curry paste
6 Cups chicken broth
2 Cups diced rotisserie chicken
1 (12 oz) pkg. fresh snow peas
2 Cups frozen peas
1 Cup bean sprouts
Directions:
1- Boil eggs 8 minutes, until hard. Cool under cold running water. Shell and halve the eggs. 
2- While the eggs are cooking, make the rice according to the package directions and set aside.
3- In a medium saucepan, bring the curry paste and the broth to a boil.
4- Add the chicken and snow peas, bring to a simmer for 1 minute.
5- Season to taste with salt and more curry paste (should you want to, I do on mine but not on the boys' bowls) 
6- Divide the rice and bean sprouts among 4 bowls and ladle over the soup.
7- Top each bowl with two boiled egg halves.