Trim Dish Review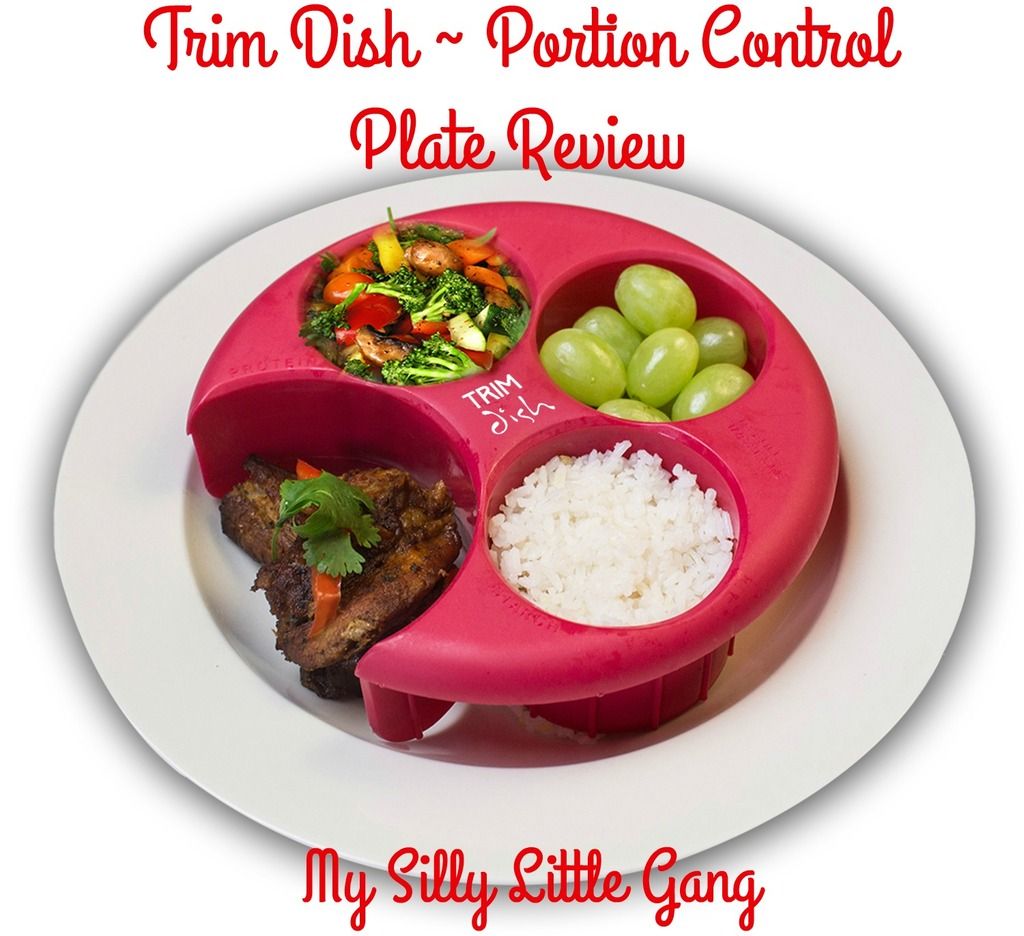 Trim Dish ~ Portion Control Dish with Guide
This is a handy tool to take the hassle out of measuring portions. It is quick & easy to use. I use it for my family of 5. This makes it easy to serve yourself an accurate serving size of vegetables, starch and protein. It's simply putting the Trim Dish on a plate, spooning your meal into the holes until they reach the top (or the halfway mark, depending on serving size), and removing it from the plate, leaving your perfect portions ready to eat.
This saw a lot of use for the first few weeks we had it, but once we became used to the amount of food, we didn't need it so much. It's a great tool for people learning how to accurately portion their meals, and easier to clean than a set of measuring cups. We learned how to serve ourselves healthier dinners, and I would purchase it again.
You can get the Trim Dish on Amazon.

Product Description
Are you struggling to lose weight? Or are you trying to maintain healthy lifestyle? Either way- This gadget is for you! Here's the secret to mindful eating, focusing attention on the right size of portions. TrimDish portion control dish quickly transforms your plate. Perfect way to fix yourself a balanced nutritious plate while monitoring portion sizes. Keeps extra food off your plate, thus extra calories off of your body!! Visually emphasizes to include healthy food options and nutritious portions of protein, fruit, veggies and starches.
FEATURES AND BENEFITS:
Measures exact portions right on the plate Fits most dinner plates Weight Loss Plate, Compatible with portion control diets Top rack dishwasher safe
Directions for use:
Wash before use Place TrimDish portion control on your plate. Fill portions of fruits, veggies, starch and protein based on your calorie diet. Lift the TrimDish portion control up and enjoy a healthier food in correct portions.
Extra FREE eBook (NOT physical books) bonus emailed directly to you ($29.99 of value):
Stock is limited ! Don't miss out on your COMPLETE BUNDLE !100% MONEY BACK Guarantee!