Sound Intone I65 Stereo Foldable Headphones #Sound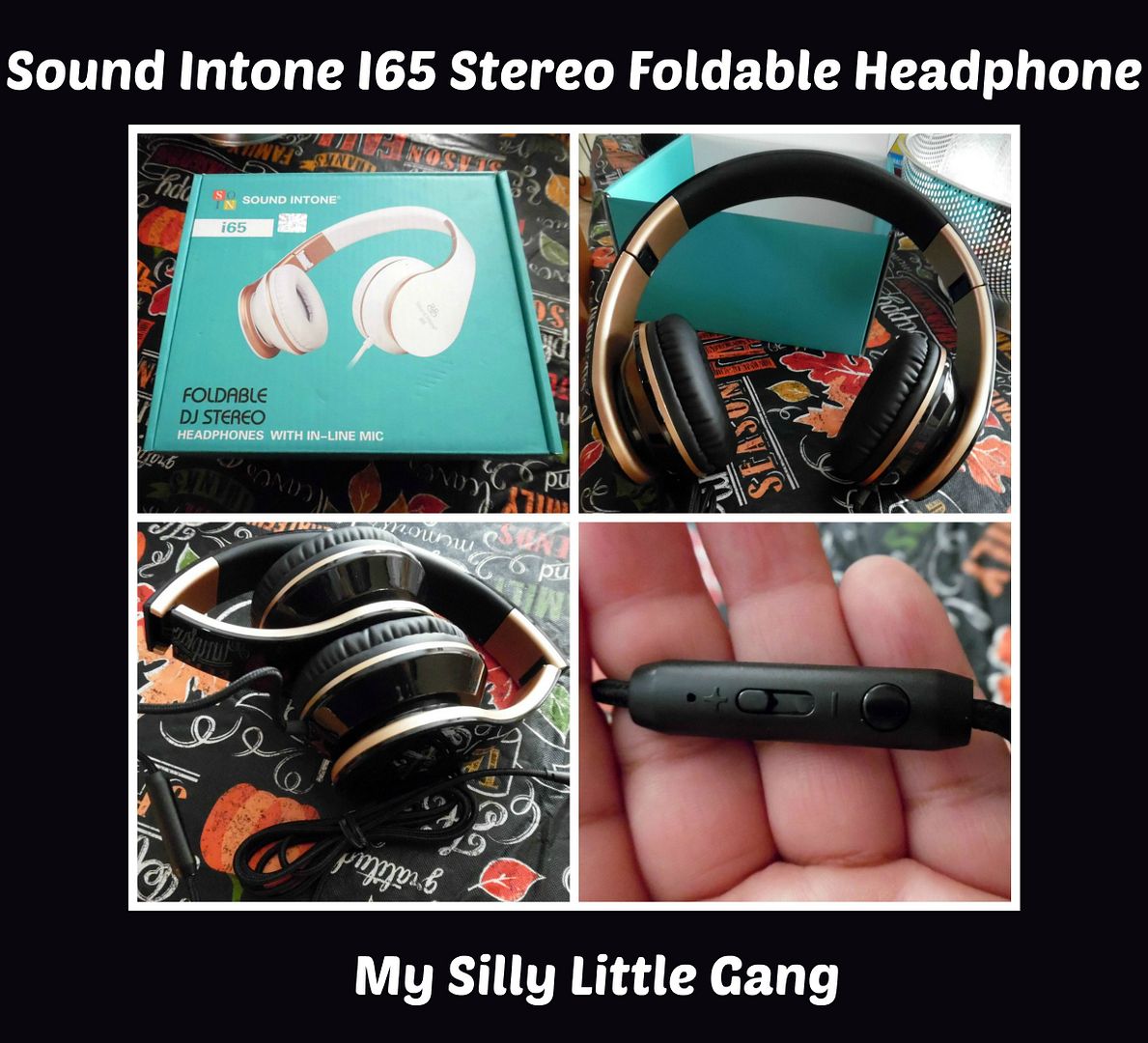 Sound Intone I65 Stereo Headphones
These are great headphones, I like that they fold for easy storage. They are not bluetooth but they do have incredible sound. I use these headphones for listening to music, watching videos, playing games and talking on the phone. The sound is perfect no matter what I use them for. These headphones are comfortable and fit nicely over the ear. The padding is comfortable and I can wear these for hours without them bothering me. I would absolutely recommend them.
You can get the Sound Intone I65 Stereo Headphones on Amazon. Check them out:

Product Description
Sound Intone I65 Headphones
If you want to chat or listen to music, sit back with the Sound Intone I65 and enjoy the quality digital sound, made even better with total-comfort leatherette ear pads. Also, the perfectly headphones offer sleek style and an excellent on-the-go choice
Foldable Portable Design
Thanks to foldable ear cups, the headphones can lay flat for compact storage. This foldable portable design makes the headphones easy to take along on that next vacation or business trip or to store in your desk drawer for use at work when you need to focus. Lightweight at just 10-1/2 ounces, the portable headphones slip easily into the included carry bag for added protection and travel convenience.
Leather Ear Pads
Designed with cushioned, pressure-relieving ear pads that rest comfortably on the ears–versus completely covering the ears. They are extremely comfortable for long periods of use. They also do a better job at keeping the hustle and bustle of your surroundings out, so you can listen to your music without interruption.
Adjustable Headband
The on-ear headphones offer not only sleek style with a slim profile but also an adjustable contoured headband, it allows you to get a great position on your head.
Inline Mic and Volume Control
Inline controls allow you easy access to the controls for your headphones. Easily switch between calls and music on your phone, No need to reach for your device.
Superior Service
We offer 2 months of warranty service. Should you have any query regarding the product, do not hesitate to contact us, we will reply you ASPS.
Electrical Specification:
Driver: 40mm
Sensitivity: 103dB±3dB
Impedance: 32Ω±15%
Frequency Response: 20~20000Hz
Plug Type:3.5mm
Cord Length:1.5m±10%