KUKPO – High Quality Stainless Steel Colander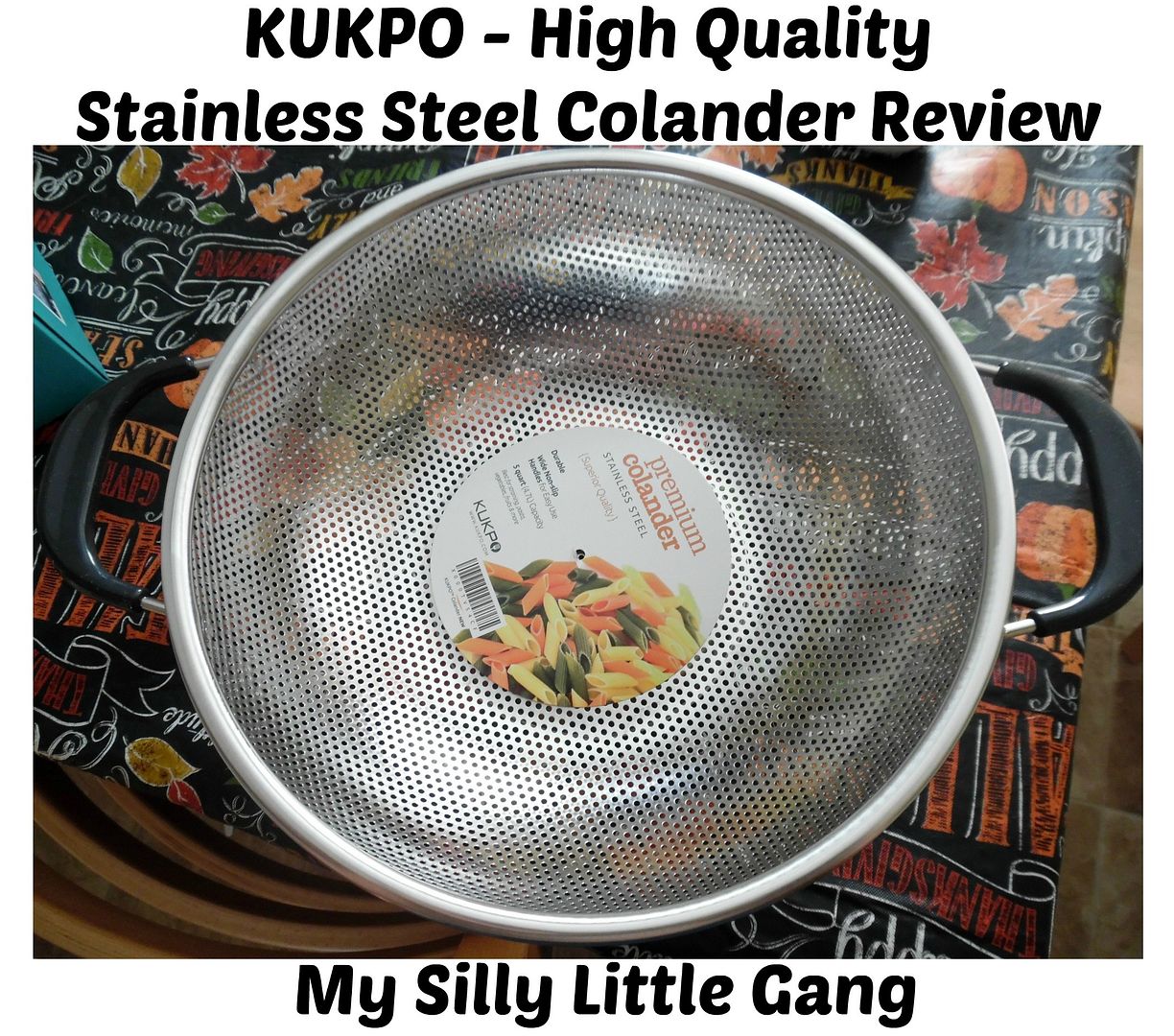 KUKPO – High Quality Stainless Steel Colander – 5-Quart
The size of this colander is amazing. It has room, lot's of room! Even though this colander is big, it's not so big that it is hard to store. Somehow it stores in the same space as most colanders but the shape and design makes it so roomy when using it as a colander. I also love the handles, they have such a great grip. It also has a very sturdy bottom ring that makes it very stable on any surface. It's dishwasher safe but I hand wash mine and it's very easy to wash it! I love that nothing I have used this colander for has gotten stuck in the draining holes. I would definitely recommend this colander. I believe it's a great and lasting product, the perfect addition to any kitchen.
You can find the KUKPO – High Quality Stainless Steel Colander on Amazon Check it out here:

Product Description
KUKPO Colander Puts An End To The Search For The Perfect Colander…
•Are you a fan of noodles and pasta who is searching for a reliable and easy to use strainer?
•Is your current food strainer rusty and hard to clean?
•The finest quality KUKPO colander on Amazon offers you a one click solution to all the above issues!
•It is durable, affordable and extremely useful.
The perforated bowl is manufactured using best quality stainless steel. The quality of the material and smooth design of the large holes allow you to drain all the water efficiently from your food. Not a single drop will be stagnated between the walls and the bottom. The design is extremely strong and reliable. The handles and the brim of the KUKPO colander are made of soft rubber that is heat resistant. This feature allows you to strain pasta and noodles right off the boiling saucepan without any burns or trouble. The grip is optimized by the soft rubber handles.
Make delicious pasta, macaroni, noodles and orzo dishes as much frequently as you like for your entire family with the help of the 5-quart KUKPO strainer. The large kitchen utensil also allows you to wash all the vegetables and fruits you need for a week at once. Use mixing bowls that holds the colander perfectly for faster straining and storage. Since food particles do not clog the holes, you can clean the colander swiftly using some mild detergent, if needed, and is dishwasher safe as well.