YUMMY KAWAII BENTO: Preparing Adorable Meals for Adorable Kids
Yummy Kawaii Bento: Preparing Adorable Meals for Adorable Kids by: Li Ming Lee
Let me start by telling you what a Bento is. A bento is basically a Japanese lunch box, however it's so much more than just a sandwich that you made at home. There are a lot of traditions that the word bento carries. A traditional bento holds rice, fish or meat, with pickled or cooked vegetables, usually in a box-shaped container. This book however takes Bento boxes to a whole new level.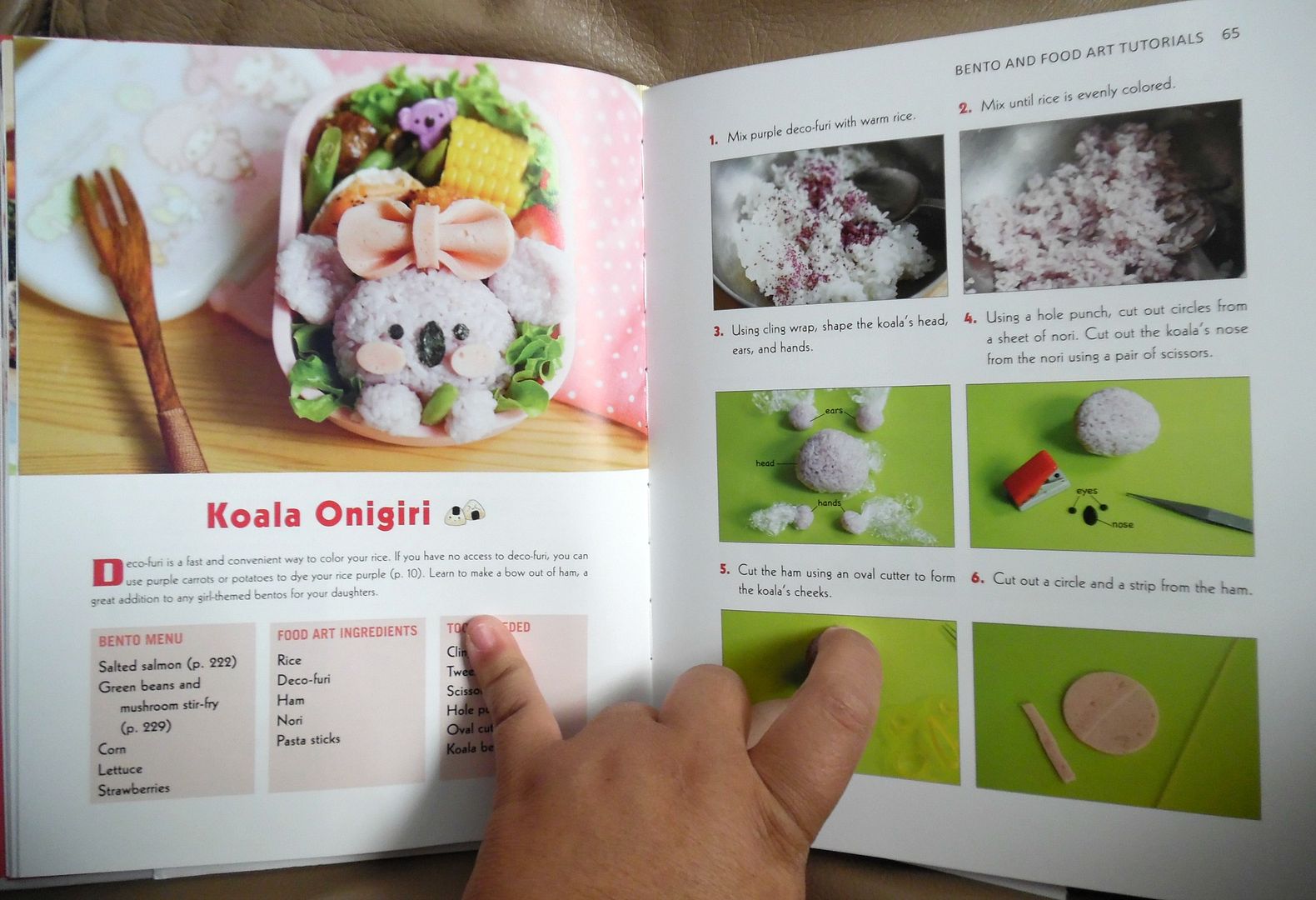 This book will teach you a style of bento where the lunches take on an adorable shape! This book is very detailed and the instructions are very easy to follow. I like that it's extensive yet also teaches the basics which is great for a novice bento maker like me.
 About the book…
Packing school lunches for fussy children can be a chore. Parents are bored of making the same old soggy sandwiches every day, and your picky eaters don't even show any appreciation when they return their lunchboxes with uneaten veggies and scrappy bits. What if you could entice your children to eat balanced lunches every day? Even better: how do you transform the routine of unoriginal packed lunches into a joy for yourself?
Inspired by the Japanese tradition of the bento box—a home-packed meal served in a box with compartments containing different foods—Yummy Kawaii Bento reinvents the concept of the stale packed lunch. Learn to make your very own creative bento boxes and turn the law of "don't play with your food" on its head by reimagining dishes as colorful cartoon characters. Entice your children with:
• Teddy bear-shaped mini pizzas
• Hot "dog" buns
• Scrambled egg chicks
• Porky pastas
• Panda bamboo salads…and many more edible critters!
With more than 160 step-by-step tutorials on how to assemble balanced bento boxes, create food art, and cook individual recipes that bridge the East and the West, Yummy Kawaii Bento turns food preparation into an art and makes eating fun again for both parent and child. Soon, your children will boast to their friends about their lunches, and your spouse might even ask for his or her own takeaway lunch! Lunchtime, or dinnertime, will never be the same again.
Available to buy from…
Amazon, Amazon.co.uk, Barnes & Noble, Walmart.com
"Gorgeous boxed lunches…Each of her elaborate creations is filled with both nutrients and whimsy." —Huffington Post

"A true lunchtime artist…a food styling assassin." —New York Post

"Turn[s] her sons' dull packed lunches into staggering works of art." —Daily Express
About the author…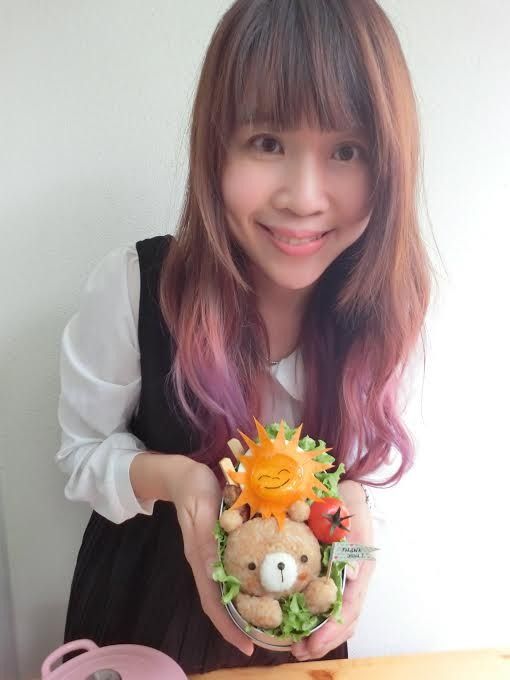 Li Ming Lee is a stay-at-home mom who first began making character bentos when her sons started school and had problems adjusting to their mother's absence. She started documenting her bento adventures on Bentomonsters.com in 2011, and has since created nearly 1,000 different bentos. Her character bentos have been featured on New York Post and The Huffington Post, and her Instagram, instagram.com/bentomonsters, has received 88,000 followers. She lives in Singapore, Singapore.