Unboxing My H.O.P.E. Box
My Silly Little Gang 2015 Holiday Gift Guide Recommendation:
H.O.P.E Box ~ Hang On Pray Everyday
I recently did a post on the H.O.P.E. box, where I explain what this. You can create a tailor-made box of H.O.P.E. and love. And send a gift of Inspiration on any occasion. Be sure to check that post out here. I received the Hope In A Box for Mom and want to show it off for you. This box is meant to give mom some time to relax, get cozy on the couch, gather her thoughts and reflect on her blessings with this package of love. Let me start of by saying that this box is exactly that!
When I saw it, I loved how it was decorated. Once I opened the box I loved how neatly it was packed!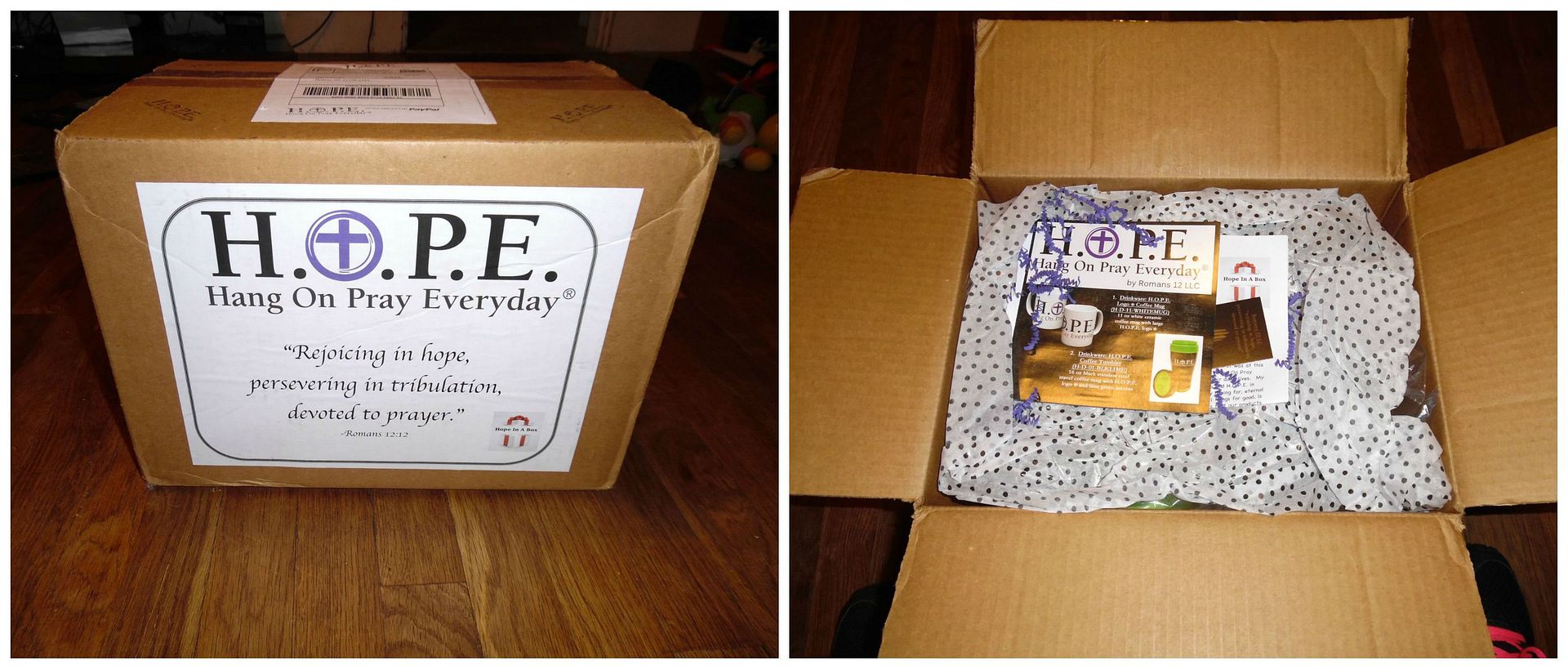 Inside I found a bookmark and a set of greeting cards. The bookmark is great with all the reading I do and the greeting cards are a great way to catch up with old friends.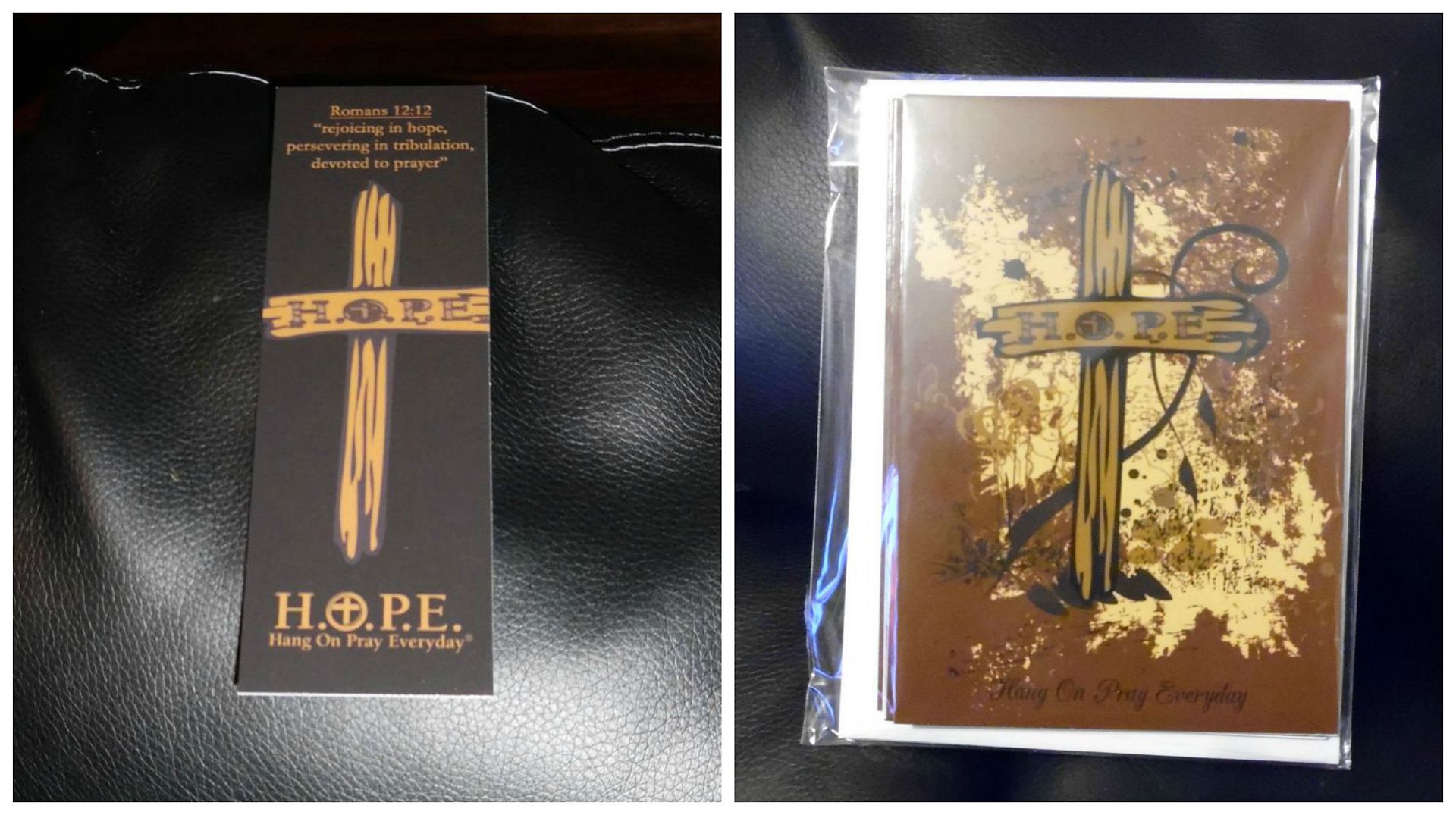 Aren't they fabulous? The next thing I took out of the box was a perfectly wrapped box. Inside the box was a H.O.P.E. mug.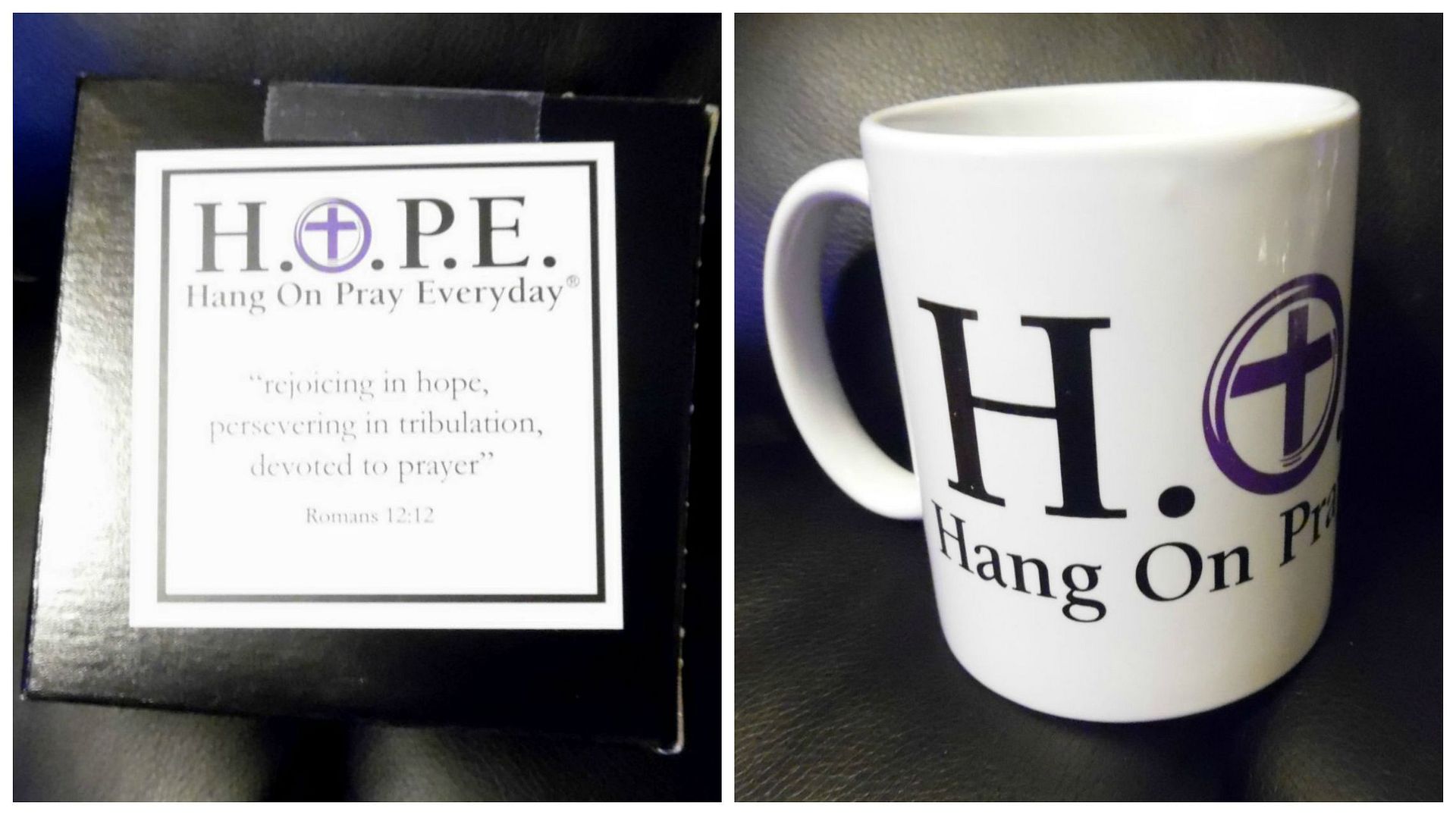 Also inside and my favorite item in the box was this super soft fleece blanket. It's the perfect blanket to cuddle up with a good book in my favorite chair. I love the bright green color and it has most of my favorite biblical scriptures on it! 
All in all this is the perfect box for any mom or woman in general! I absolutely loved it and know that I will be getting some of these for Christmas gifts. It's perfect because I can get it shipped directly to the recipient.  The other boxes they offer are: 
Hope In A Box for Dad – If your dad is always on the go, go for a package that reminds him of God's presence at all times: a custom-designed brushed nickel charm keychain, a cool hat and t-shirt spreading the message of H.O.P.E., and a coffee tumbler to keep his beverage warm and keep him inspired while he's out and about.
Hope In A Box for Student – Your student will love this combination of H.O.P.E. products.  Daily they will be reminded of you every time they take a note, pack their sling backpack for class, look up an assignment on their iPad, see the message of inspiration on their wrist, or mark a class assignment with their bookmark… all great items to keep them focused at school and focused on faith!
All 3 of these pre-packaged Hope In A Box choices are just $49 with FREE USPS Priority Mail Shipping!!  Find more pre-packaged choices at www.hopeinabox.com or customize your own.
Hope in a Box's desire is that its products can be everyday reminders to turn to God in all circumstances.  They not only inspire the person using the products but also helps spread H.O.P.E. to others. 25% of all profits go to life, marriage, and family affirming ministries that offer hope.