Game Review: Code Master #ThinkFun
Code Master from ThinkFun, great strategy game!
I am always looking for fun puzzle/strategy games that the boys can play. When we received Code Master from ThinkFun the boys couldn't wait to open it up and play it. I think the picture on the box really intrigued them because it kind of looks like Minecraft. This is a great logic game that the boys can play on their own or combine their ideas and play together. This game doesn't have a gameboard per say, instead it brings a spiral bound, sturdy Guide Scroll. This is where you "write the program". This logic game starts off easy but gets more difficult as it goes. We also really liked that it has different levels of difficulty. Even though this game is intended for ages 8 and up, my 4 year old has tried the easy level and has been able to complete 3 games. Whether you're into computer programing or not, this is one fun game.
All the pieces in this game are very sturdy and are great to be used as a travel game. My boys love to take it on the road with them.
The game is designed to teach logic and strategy while encouraging the kids to think ahead and envision the process in their mind. The object is to get the man to the portal by building an action code. To build the code the player is given a certain number of moves and action tiles. They have to arrange the action tiles on the game scroll to create a script. Then they execute the script by following the same color lines on the map. The end goal is to get the man to the portal and pick up any crystals along the way. It sounds harder than it really is.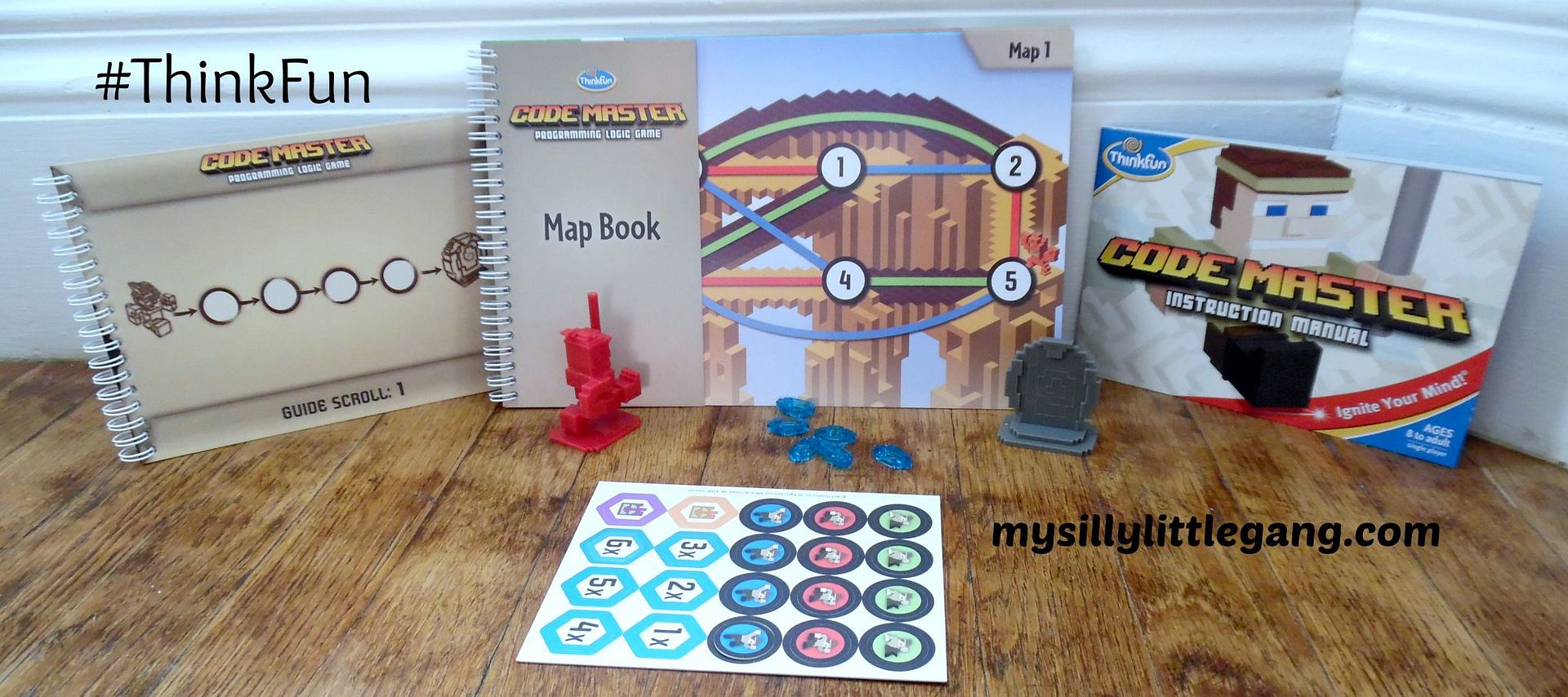 We loved the game and we highly recommend it.
Product Description
The Ultimate Coding Adventure! In Code Master, your Avatar will travel to an exotic world in search of power Crystals. For all 60 levels, you'll have to use programming logic to help your Avatar collect the Crystals and land at the Portal. Think carefully, in each level, only one specific sequence of actions will lead to success.
You can get this great game at Target.