Infrared Thermometer Review #EZ_NCT301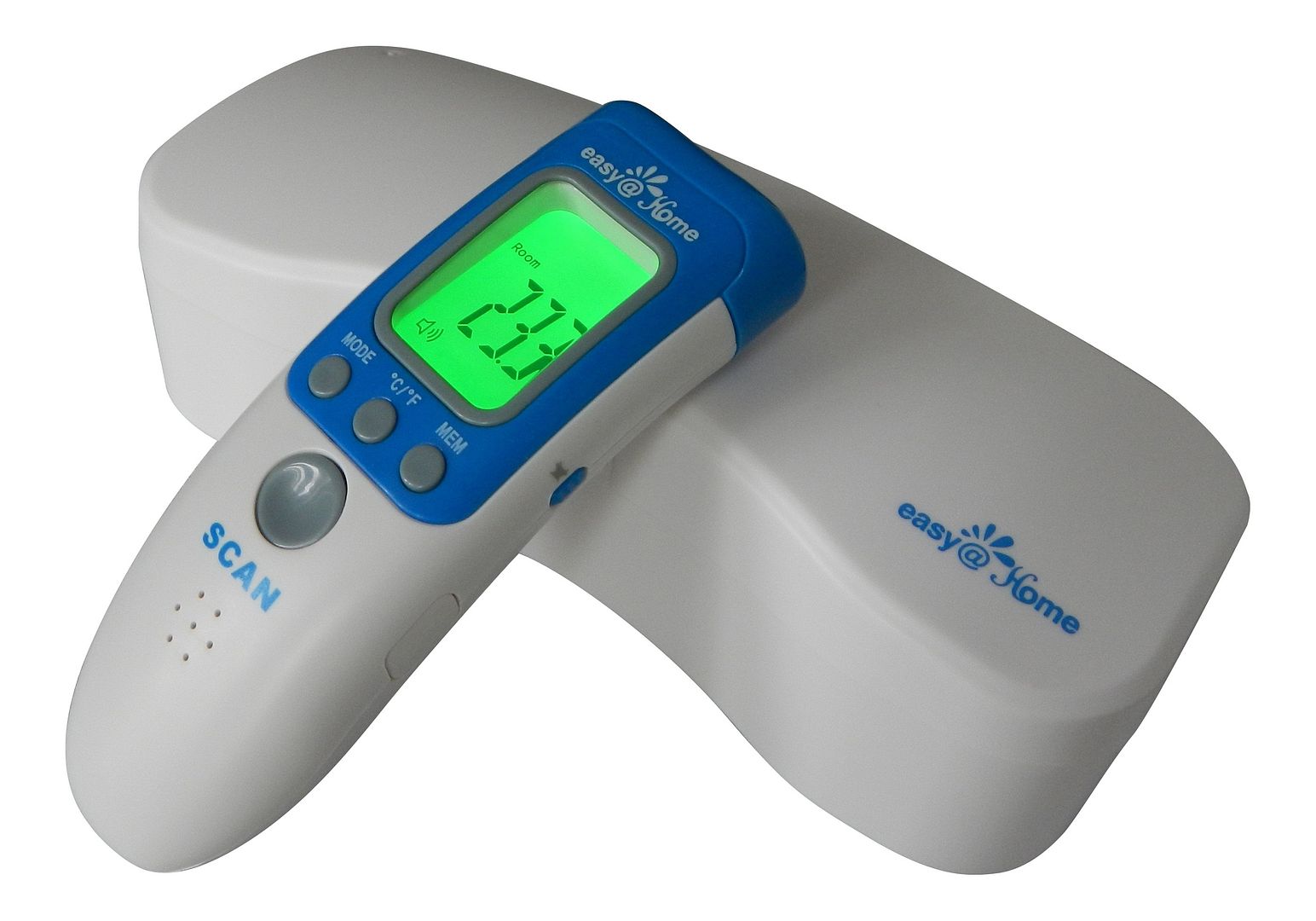 Easy@Home 3 in 1 Non-contact Infrared Thermometer
Holding my 4 year old still long enough to take a temperature is so hard. So when I heard about the 3 in 1 Non-contact Infrared Thermometer from Easy@Home I couldn't wait to try it. When I received it I saw that it comes with it's case and the 2 AAA batteries that it needs. I love it when products bring the batteries, that way they are ready to go right from the box.
When I tried the thermometer out on my son, I was surprised at how quickly it grabbed his temperature. I really liked not having to put a thermometer in his mouth. This thermometer has a clear and easy to see digital backlit screen. I also really like that I can use this thermometer to take a body temperature, an object's temperature or a room's temperature. I absolutely love it!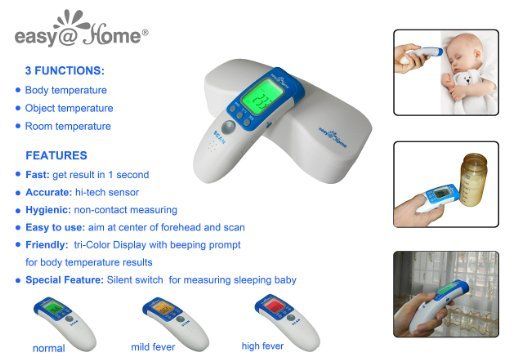 You can get your own Easy@Home 3 in 1 Non-contact Infrared Thermometer on Amazon.

Product Description:
Experience quick and simple temperature taking with the Easy@Home NCT-301 non-contact, infrared thermometer. This easy to use thermometer has the latest infrared technology to display accurate readings within a second. There is no longer any physical contact necessary to get a simple temperature reading, it should always be this easy!
Non-Invasive:
Instead of startling or irritating your children, this thermometer reads at a distance and notifies you silently. Eliminating physical contact decreases the chance of cross contamination between users while silent monitoring will not disturb them. The thermometer has a beeping sound to alert for high temperatures, however this feature can be disabled so that no sound emits while taking measurements.
Tri-Color Display:
The LCD display will show one of three colors based on the temperature. Not only does this display make reading temperatures easier in the dark, but the three colors indicate different ranges. A green display (<99.1°F (37.3°C)) indicates normal temperature, yellow display 99.3°F~100.2°F (37.4°C~37.9°C) indicates low-fever and red display >100.4°F (38°C) indicates high-fever.
Excellence Guarantee:
We offer a lifetime no hassle replacement guarantee for customers.
How to Take Temperature:
1.Clear forehead area of any hair or perspiration.
2.In 'Body' mode (default), aim to the center of the forehead from a distance of 1.2 – 2 inches.
3.Press the scan button and wait a second for the display to show the reading.