Automatic Soap Dispenser Review #soapdispenser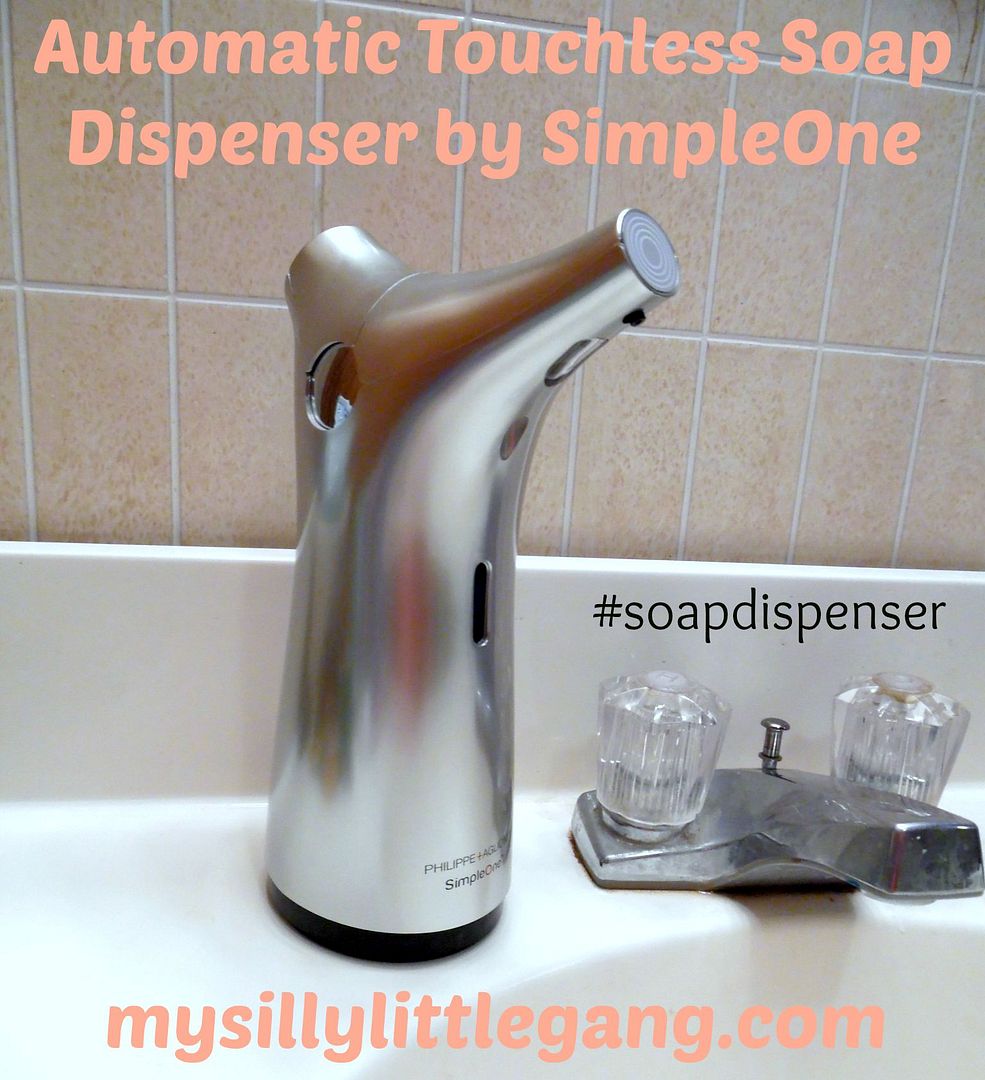 Automatic Touchless Soap Dispenser by SimpleOne
I have been looking for an automatic touchless soap dispenser for a long time. Something that won't get grungy, that's why I wanted a touchless one. When I saw this one from SimpleOne, I thought it was perfect. I am in love with this soap dispenser for so many reasons. For starters I love the size, it was bigger than I expected but it's not huge. I really like how good it looks in my bathroom. I also like that it runs on 4 AAA batteries and that it has an off/on button. It blinks a blue light in the front everytime I turn it on, so I know it's ready. It also shines the blue light when it dispenses the soap. In my opinion it dispenses the perfect amount of soap needed to wash your hands. It is also very easy to fill, all you do is pop the back top cover and the opening is a great size to fill. I filled it with 8 oz of soap and it works perfectly. My boys love to use it too! It has a rubber bottom, yet it's elevated so it is easy to clean. I think it can be used perfectly in either the bathroom or the kitchen and look great in either place. I am actually going to buy another one for the kitchen.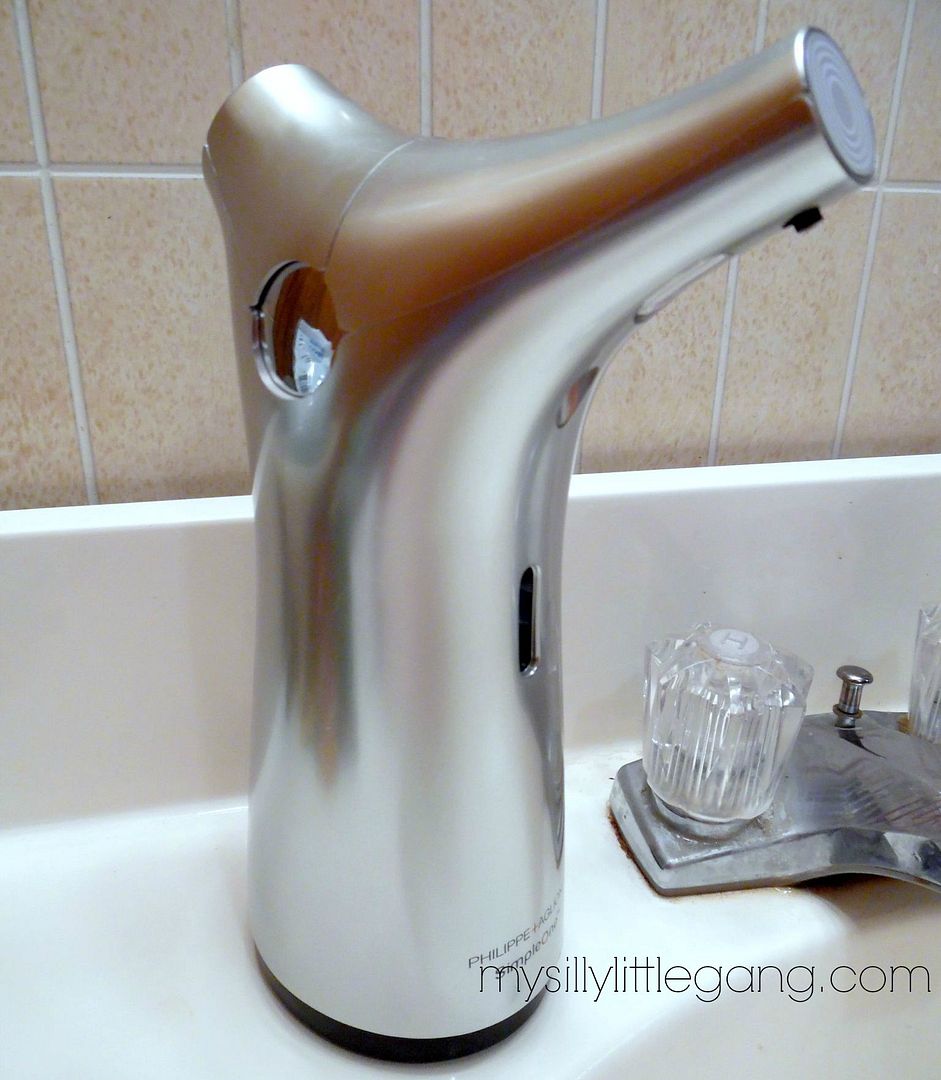 You can buy the Automatic Touchless Soap Dispenser by SimpleOne on Amazon.

Product Description
A silicone valve prevents messy drips and clogs, while the wide opening makes refills fast, easy and mess-free. Never touch a dirty or germy soap pump again. The SimpleOne no-touch automatic hand soap dispenser helps eliminate the millions of germs that your hands can pick up each day. It automatically senses hands and dispenses just the right amount of soap. Hand washing is one of the most important things you and your children can do to help you stay healthy and with the SimpleOne touch-free soap dispenser, you and your family will never have to touch a dirty or germy soap pump again. No more gummy sludge from soap bars to clean from the sinks or soap dishes. The SimpleOne automatic soap dispenser is ideal for use in the kitchen or bathroom. SimpleOne soap dispensing pump uses Infrared Sensor Technology to ensures a consistent and even amount of soap every time. Save money by using any refill soap of your choice – works with liquid soap, shampoo, kitchen hand soap, foam soap and hand sanitizer. The SimpleOne liquid soap dispenser has a windowed slot so you can see how much soap is left. Easy to clean exterior – simply wipe the surface with a damp cloth. With a large capacity, refillable tank, you has a large capacity so it doesn't have to be refilled very often.
FEATURES: – Modern Designer Style Design – Easy To Set Up, Use, And Refill – Large Capacity Container – Choose The Liquid Soap Of Your Choice – 100% Money Back Satisfaction Guarantee! – One Year Warranty