Ocarina of Time Review #ocarinaoftime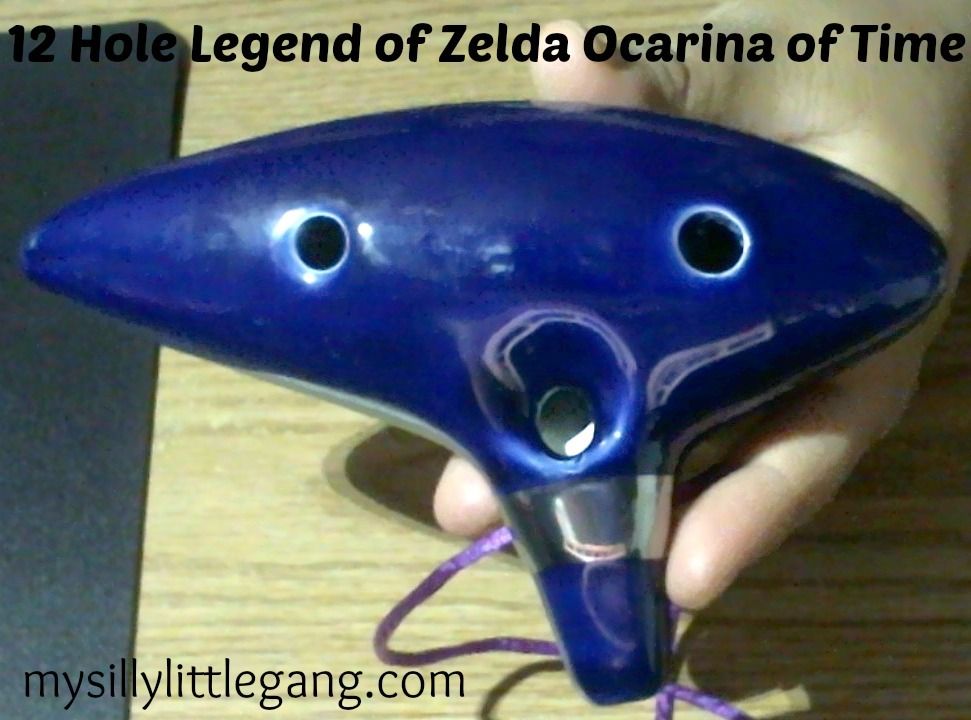 12 Hole Legend of Zelda Ocarina of Time
I am a HUGE Legend of Zelda fan and so I couldn't resist getting this amazing 12 Hole Ocarina of Time! I was wonderfully surprised at the quality of this instrument when I received it. It is a gorgeous blue color, It's very easy and comfortable to hold. And it sounds amazing. I also really liked that it brings a song book which teaches you how to hold it properly and how to play it. Even my boys are having a blast with it! I truly love it. It would make a great gift for yourself or for any music or Zelda fan.
You can get this 12 Hole Ocarina of Time on Amazon.

Product Description
Do you worry about Link riding a Loftwing
Do you wish you could catch an updraft with your Sailcloth
Do you know anyone who's traveled to the Silent Realm
Heard of Fi, dungeons, dousing, sheikah stones
If any of this sounds familiar you've found the Legend of Zelda collectors or fans dream!
Features:
*Handcrafted and tuned
*High Quality
*Kiln-Fired Ceramic Musical Instrument
*12 Holes
*Pitch: A4-F6 including sharps and flats
An easy to learn piece which can be mastered in a short period of time, with the ability to spend years improving your technique, discovering new scales and harmonies. The Ocarina is the perfect instrument to practice techniques and articulations, rhythms, speed development, precision, note transitions and different musical styles.
What's in the box?
*One 12 Hole Ocarina
*One Instruction booklet delivered electronically attached to the shipping confirmation email
Not a cheap plastic knock off!