Toy Car Playmat & Storage Bag Review #CARGOBAG
Car-Go Toy Car Playmat & Storage Bag
My 4 year old loves playing with his cars and he just has to take them everywhere. This is the perfect playmat and storage bag. It's a great size, perfect for Matias' hands. What we both like is clean up, thanks to the easiness of just pulling it together.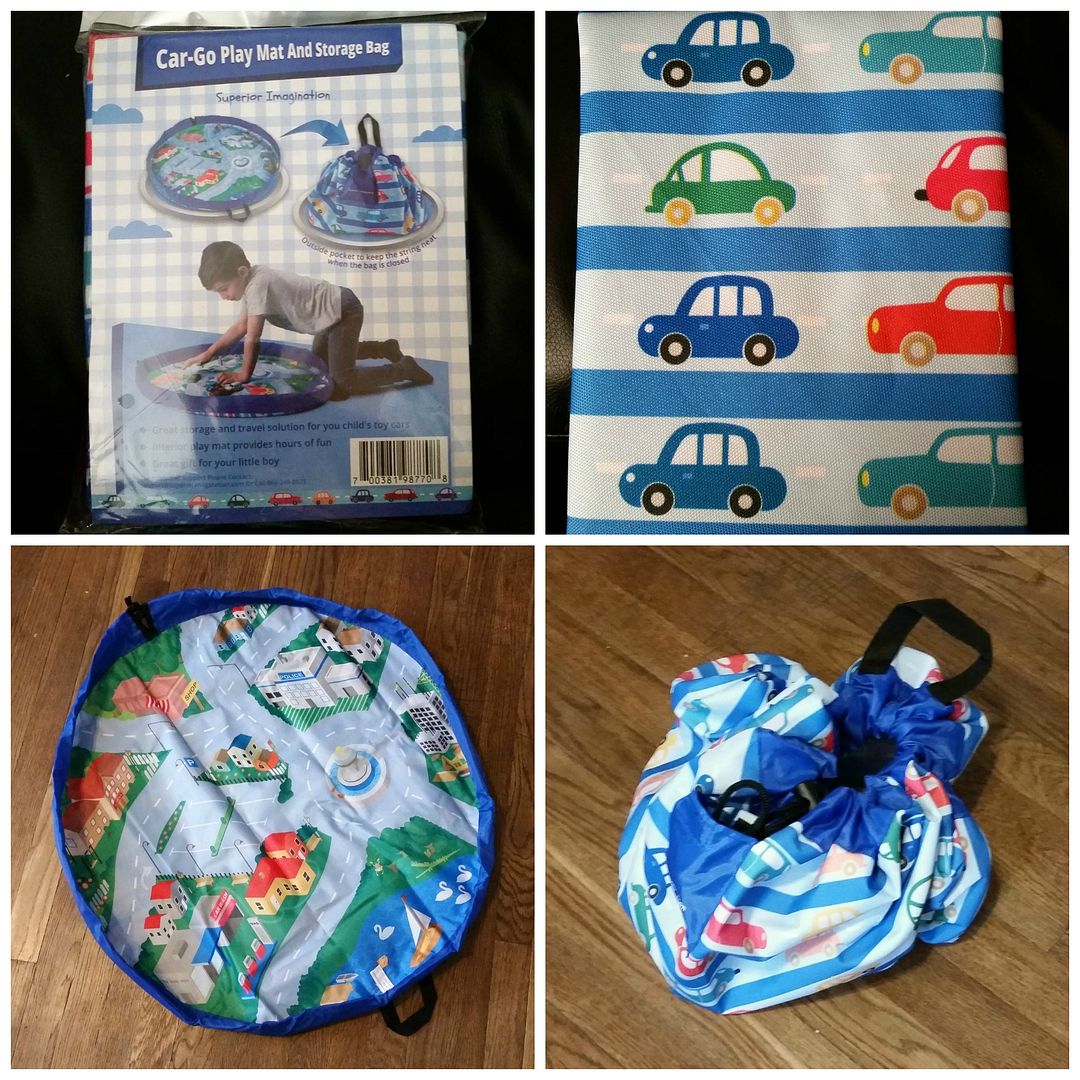 It keeps his cars inside so they are right where he needs them, when he needs them. The sturdiness of the bag is great, it's very well made. It's simple to close thanks to it's strong drawstring. After closing, there's even a pocket to tuck the string into. My little guy loves being able to just take it everywhere we go, on vacation, to grandma's and to the park.
You can get the Car-Go Toy Car Playmat and Storage Bag on Amazon.

Product Description
Toy Cars Everywhere ??!!
Are you constantly tripping, slipping and falling on your childs toy cars ??
The Superior Imagination Car-Go Bag is the Perfect item for you!!
The Superior Imagination Car-Go Bag is a unique Play, Store and Travel solution for your child's toy cars or any other toys.
The Bag can Easily Hold up to 50 toy cars when it is closed, and is a beautiful 28 inch play-mat when open.
The Play-Mat features a small town that includes many roads a parking lot, police station, construction site, school and lots of other details to spur the imagination and for hours of play.
When Closed, the bag can easily hold 50 toy cars, In order to keep the sealing string neat, the bag also includes a small pocket on the outside to keep the string neat and safe.
Key Features:
Great Storage — Travel and Play Solution for your child's toy car
Interior Playmat Provides Hours of fun
Size: 71 Cm (28 Inches) Diameter
Bag Easily Holds up to 50 cars
Great Gift for the imaginative child and the organized mother!!