Minky Blanket Review #screamingowl
The adorable Minky Blanket from Screaming Owl.
This is such an adorable blanket. It's perfect for babies and toddlers. Matias who's 4 has made this Minky Blanket from Screaming Owl his official blankie. He loves it when being read to, watching tv, napping and just relaxing. I can totally see and feel why too, It's such a soft blanket. No matter which side you're touching it's soft and comforting. It has a great smooth design of little guitars on one side and a soft raised bumps designs on the other.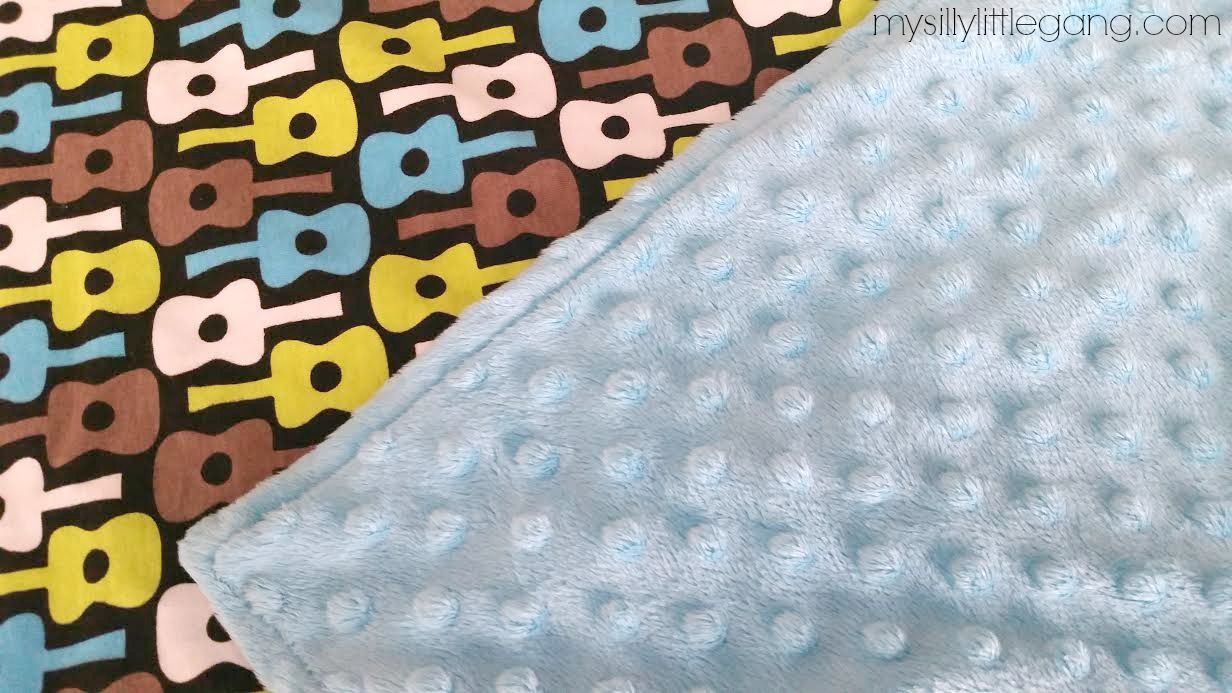 The raised bumps are super soft and give this blanket such a comforting texture! They also have so many other precious designs.
Aren't they adorable! I can't wait to get the dinosaur blanket for Matias so he can have 2 blankies and I want the cute owl one for my niece. Each blanket is 31″ x 31″ and includes a trendy print one side and super soft minky dot fabric on the other. They retail for $44.99 elsewhere, but Screaming Owl sells them for $14.40. These blankets are a great way to keep their little ones trendy without breaking the bank!
be sure to check out all the amazingly adorable products that Screaming Owl carry on their website and connect with them socially on Facebook, Twitter, Instagram, Pinterest and Google+.