Story Land opens May 23, discounted admission tickets and information!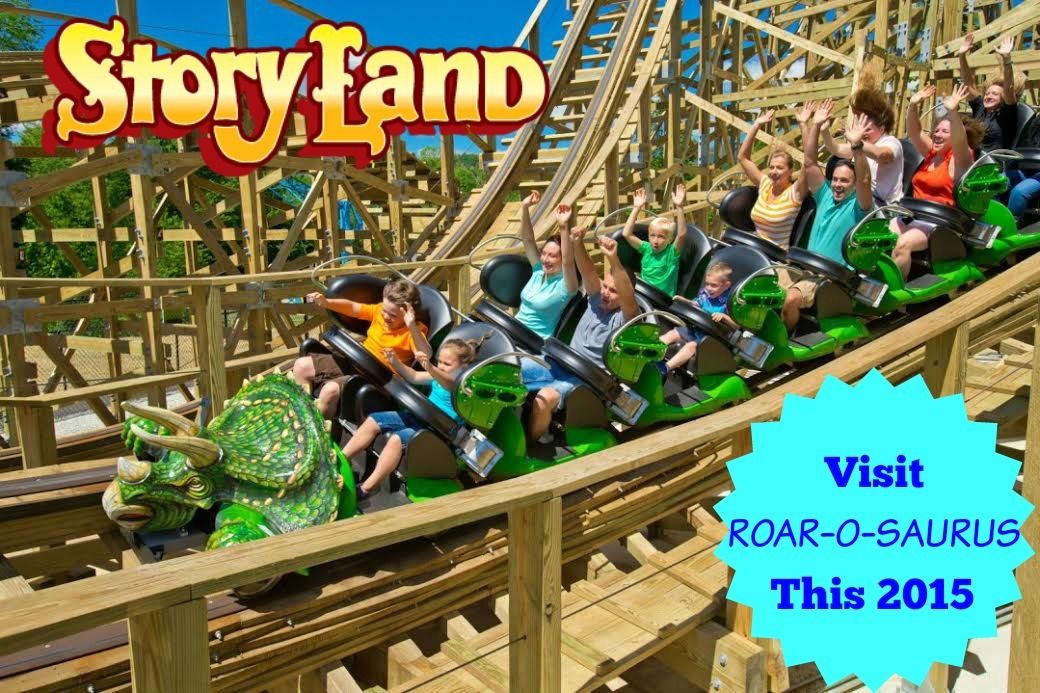 Story Land opens for the season on May 23, 2015!!!
Hey guys, If you've been following this blog then you know how much we love to visit Story Land! It's such a great amusement park for the little ones filled with fun, excitement and magic! You can read all about our visit during the 2014 season here. We always have such an amazing time, I can't wait to go back for the 2015 season! Good thing is we won't have to wait much longer because the Story Land 2015 Season starts May 23rd! Get your tickets HERE! Story Land has graciously allowed me to offer My Silly Little Gang readers $3 off General Admission (Regular price: $31.99 • Discounted price: $28.99) just Click Here and get your tickets. This discount is good for for any day during the regular 2015 operating season.
Story Land is Where Fantasy Lives and children and their imaginations can run free. This world of fantasy is punctuated by the kaleidoscope of flowers and emerald fields of New Hampshire's beautiful White Mountains. Timeless characters like Humpty Dumpty, the Old Woman in the Shoe, the Three Little Pigs, and Peter Rabbit came to life here in 1954. Today, over 50 years later, the park continues to be the place where a lifetime of memories can be made in a single, unforgettable day.
The boys absolutely loved riding Roar-O-Saurus last season and it's one thing they are really looking forward to riding again. Roar-O-Saurus is the newest coaster, designed and built for Story Land's unique natural setting, is the only wooden roller coaster of its kind in northern New England. The colorful train of 12 passengers is led by the newest family member, "Rory" the little Dino with the big roar! The coaster has a lift height of 40 feet (providing a spectacular view of the surrounding area), sends riders soaring down a first drop of 38.5 feet, features 1,242 feet of track length, and provides riders 12 unique airtime moments.
For those of you with little princesses, let them indulge, be mesmerized and spend time with a real Princess! You little princess will get the "Royal Treatment" during Cinderella's very own Tea Party and Story Time. Put on your glass slippers & join us for a tea time. At only an additional $9.99+tax per Tea Party participant. It's totally worth the magic! Click here for Tea Time ticket information.
Or you can do a Character Dinner! I know my boys would absolutely LOVE this!! Come see your favorite Storybook characters come to life at Story Land's Roar-O-Licious character Dinners! Join Cinderella, Duke the Dragon, Humpty Dumpy, & Rory for a buffet dinner and dancing. Adult – $19.99+tax Child – $9.99+tax (12 and under). Click Here for Character Dinner ticket information. 
As you can see this is going to be a fun filled and exciting season at Story Land that you're not going to want to miss, so get your discounted tickets HERE!!! Be on the lookout for the post where I'll share all the fun we will have on our 2015 visit to Story Land! 
Get social with Story land on Facebook, Twitter and Instagram!