New Dial® Body + Hair & Hand Wash For the Little Ones
Dial® Baby Body + Hair Wash & Dial® Kids Foaming Hand Wash
Disclosure: This is a sponsored post. I received a bottle of Dial® Baby Body + Hair Wash & one of Dial® Kids Foaming Hand Wash in exchange for my honest opinion. Although this post is sponsored, all opinions are 100% my own. I will always only share with my readers reviews or products that I myself or my family uses. Or products that I know will be beneficial or of interest to my readers.
We recently had the chance to try the newest additions to the Dial® family. They are the Dial® Baby Body + Hair Wash & the Dial® Kids Foaming Hand Wash! I was really excited because we always have a hard time with my little one when it comes to getting lathered up. He's perfectly happy jumping in the tub.  And he loves to play with all his water toys. But when the time comes for soap he starts freaking out. This is mainly because even though he uses a "tear free" shampoo, it still irritates his eyes if it gets in them.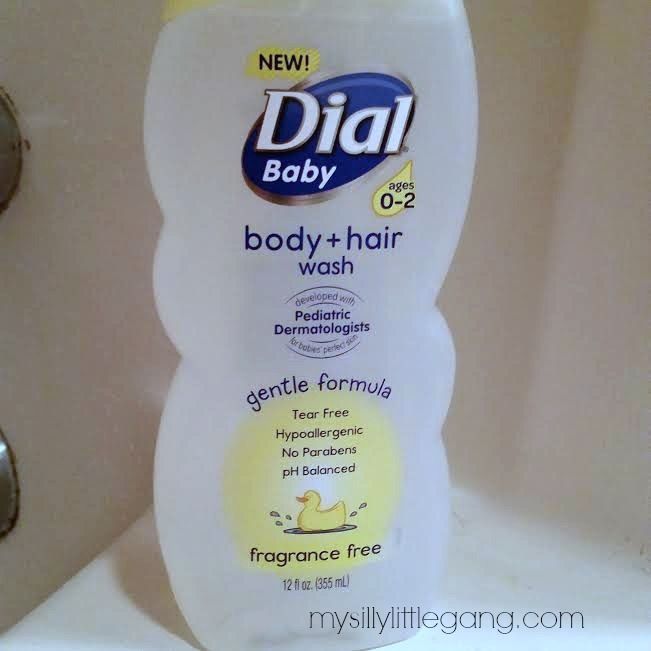 To the rescue came the gentle formula of Dial® Baby Body + Hair Wash. This product is not only labeled tear free, it truly is! It only took one time for Matias to use it for him to see the difference. Now we literally  have a tear free bath time! I absolutely love that it has no dyes and is fragrance free. This formula was developed with pediatric dermatologists for specific use with babies and small children.
We also received a bottle of Dial® Kids Foaming Hand Wash. This is a super foamy, watermelon scented hand wash!
This foaming hand wash was a HUGE hit with my boys! I don't even have to remind them to wash their hands anymore. They just do it, because they love the foam, the scent and how it leaves their hands smelling "Yummy" is what they say.
I gotta confess that I also use it. It does smell great and leaves my hands super soft. Then again I'm not surprised…it is from Dial® after all. 🙂
Now how about a chance for you to score a bottle of each of these amazing products?
Dial® also sent me 3 coupons for FREE full sized bottles of these NEW products! One lucky winner will receive 3 coupons and will be able to pick up 3 full sized bottles of either the Dial® Baby Body + Hair Wash & the Dial® Kids Foaming Hand Wash or a combination of the two!
This giveaway will run through 5/11 at 11:59 pm Eastern Time and is open to US residents ages 18+. Winner is subject to eligibility verification and will have 24 hours to confirm before a new winner will be drawn. For any questions or concerns please email silvie@mysillylittlegang.com (please consider adding this email to your "Safe List" as the winning email notification will be sent from this email.) Please refer to the full terms and conditions in the Giveaway Tools. Thank You for stopping by!
Good Luck!
Disclosure: Silvie at My Silly Little Gang received complimentary products in exchange for an honest review. No additional compensation was received. Thank you for stopping by! 
If you have any questions or are a brand/company and would like to work with My Silly Little Gang please contact us here