Keeping warm with Balaclava Headware #ReadyGolden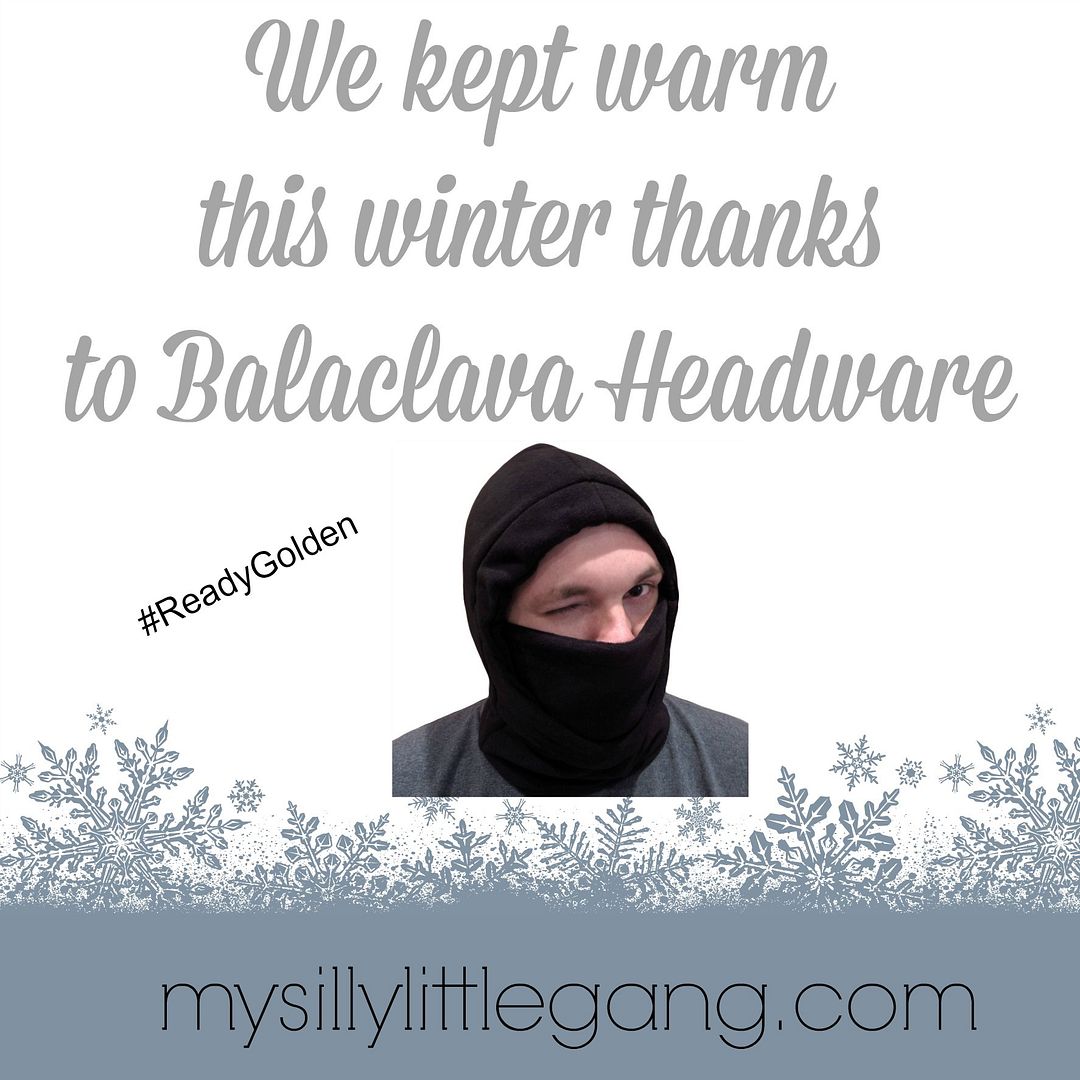 Balaclava Headware by Ready Golden Review
This winter was a really cold one here in Massachusetts. That's why I was glad to get a chance to review the Balaclava Headware by Ready Golden. We really liked how soft and warm this headwear is! Diego and Jose kept fighting over who got to wear it. So we definitely had to get a couple more. Because it's black it will work with any outfit. But what I like the most is that it covers the head and neck nicely as well as the nose and mouth area. I also like that you can close it up even more by pulling on the drawstrings. This was the perfect headwear for skiing! With this on, the ski mask fits perfectly and then we had no exposed skin areas. I totally recommend it!
Get it on Amazon now that it's 60% off (not sure how long that will last) and be ready for next winter!

Product Description
Whether you ride a motorcycle to work every day, fish in Alaska, or want to keep the sand out of your mouth in a desert, you'll find Ready Golden Balaclava irreplaceable after spending 5 minutes in it – that's how good our unique design is.

Wear it under any helmet or hard hat, use it as balaclava or a scarf, hat, neck gaiter and more – extra length allows you to tuck it under your shirt or jacket to keep the cold out and warmth in

No matter how crazy it gets, you won't sweat in Ready Golden Balaclava. It's made of breathing fabric that's pleasant to the skin whatever elements mother nature throws at you and no matter how active you are

No matter how often you wash it, Ready Golden Balaclava dries quickly, stays wrinkle free and fits like a glove
100% satisfaction warranty. If you don't find our balaclava absolutely perfect, we'll replace it for you free of charge!