Perfectly Natural Soap Review #foxbrim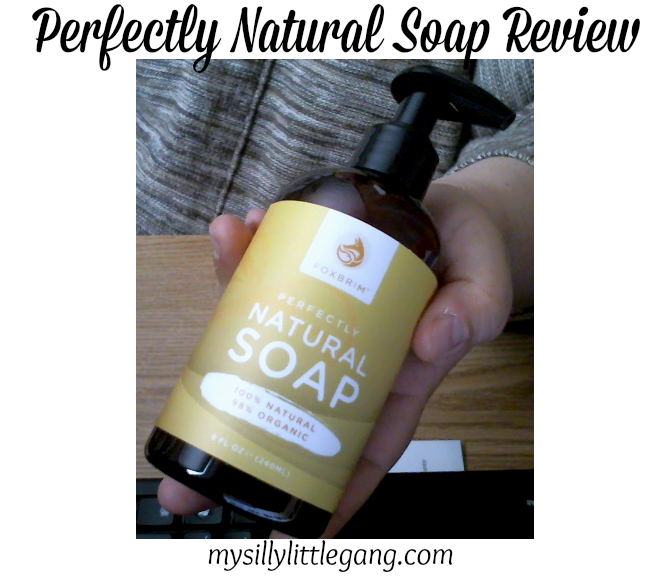 Foxbrim's Perfectly Natural Soap is 100% Natural and 100% Organic!
Those of you that follow my blog know that I like Foxbrim products and this product is not the exception. This soap contains high quality ingredients like all of Foxbrim products. Which is why I was excited to try it out. I was surprised to see the size of the bottle, which I really like. This soap comes in an 8 fl oz bottle, so I know that I will get a lot of uses out of it! This soap lathers nicely and is of a thick consistency. I really like that it comes with a pump for dispensing. Just one pump dispenses the perfect amount! It has a nice natural scent to it that isn't strong at all. I also really like that it leaves my hands feeling soft and clean.

Product Description
Perfectly Natural Soap – 100% Natural & 98% Organic
Perfectly Natural Soap brings you a wonderful mix of 100% all-natural botanical ingredients to effectively cleanse skin. Ecologically simple and pleasant to skin, you'll enjoy a powerful yet gentle cleanse. Absolutely no additives, fragrances, synthetics or harsh chemicals used. The soap we've been asked to create is finally here. Perfect for face and body. Perfect for use both morning and night. Perfectly Natural Soap by Foxbrim.